Here is a photo of a radiator cast cooling grill for the later Panther D, early A and early Jagdpanther.
It is shown sitting on a TWS Panther D for scale reference only This is a larger diameter grill than the ausf G type and has 14 vanes. This type of grill is seen on pages 5-61 and 5-71 of Panzer Tracts no.5 Issued around September 1943
I'm using them for my early Jagdpanther, Kengi Bergepanther and TWS kits......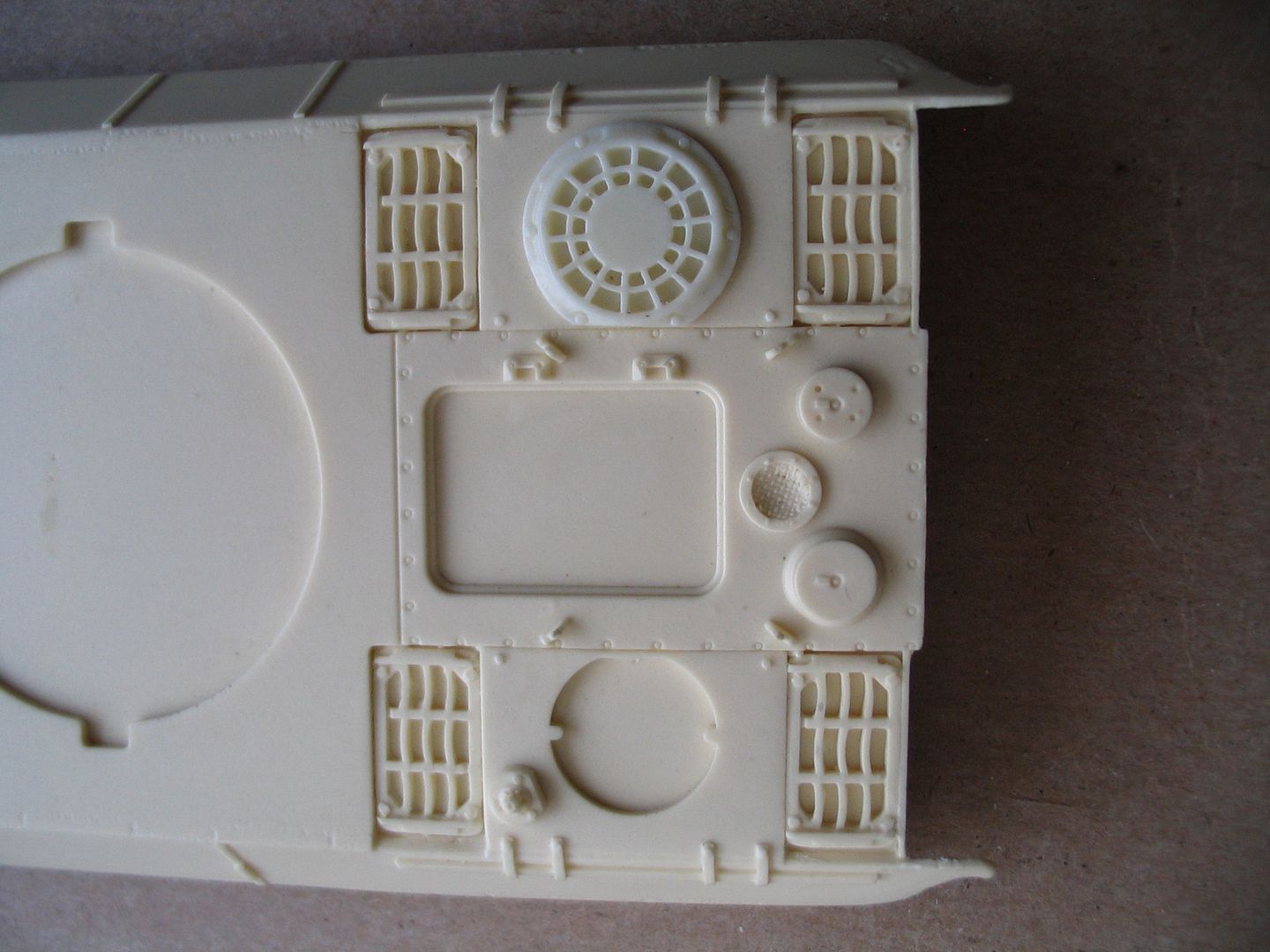 The rectangle grills are next up along with a few other minor items.....