Hi Tim , had a look through some of the photos I have saved while trawling the web for interesting photos of the T-34 and I believe I have one for you and the decals. Decal options #9 & #10 seem to match this T-34 in worn winter white wash.
The decal options #2 & #3 are as far as I can make out for a STZ built T-34 with all steel wheels and plate turret which is not the build you have. This vehicle was in two tone green and brown.
The decal option #7 with turret number is of a vehicle that was photographed knocked out in a crater/pool. There are a couple of photos of this and some built models on the web. It was overall 4BO colour ( green ).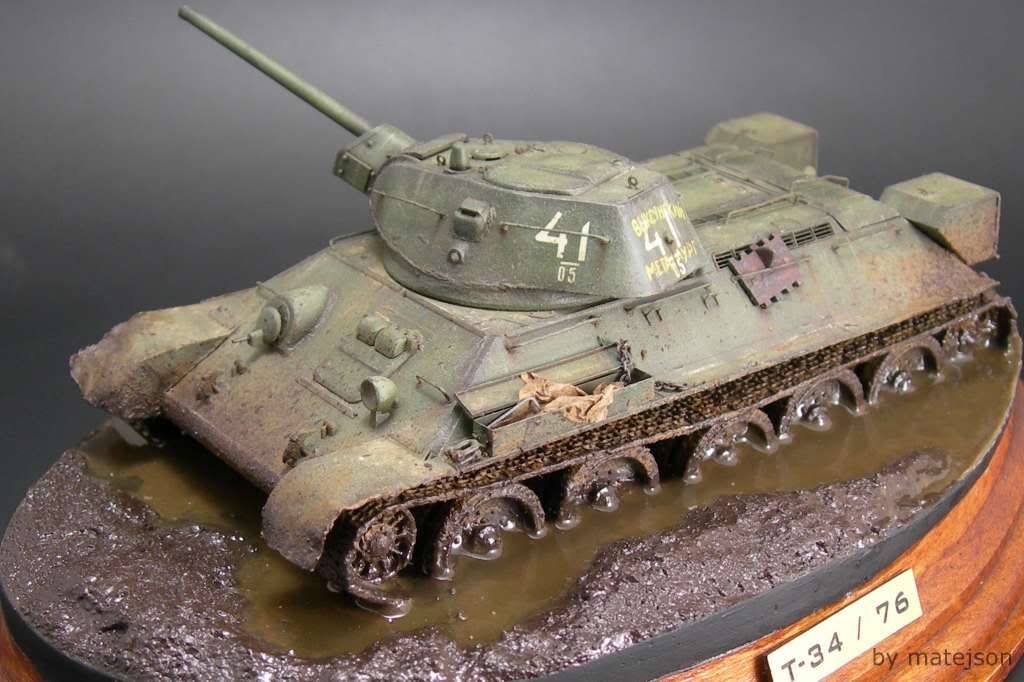 The other options I have not found yet.
Nice build and impressed with the interior work/paint
Best regards
Paul