Hi Lads!
I hope you remember my bigcat, here is the part_1, the building phase:
http://www.network54.com/Forum/527528/thread/1233957837/The+White+Tiger
And now, here is a quick photo from my workbench.
The T2 got the standard camo (i use Mirko's Kingtiger as a work-help...thanks, i hope you dont mind!), and its already got he dark wash. Dont forget, almost the whole camo will be covered by the whitewash! Non of the equipment,tools has painted, yet.
All comments are welcome!
Cheers, Laszlo Gaal
[img]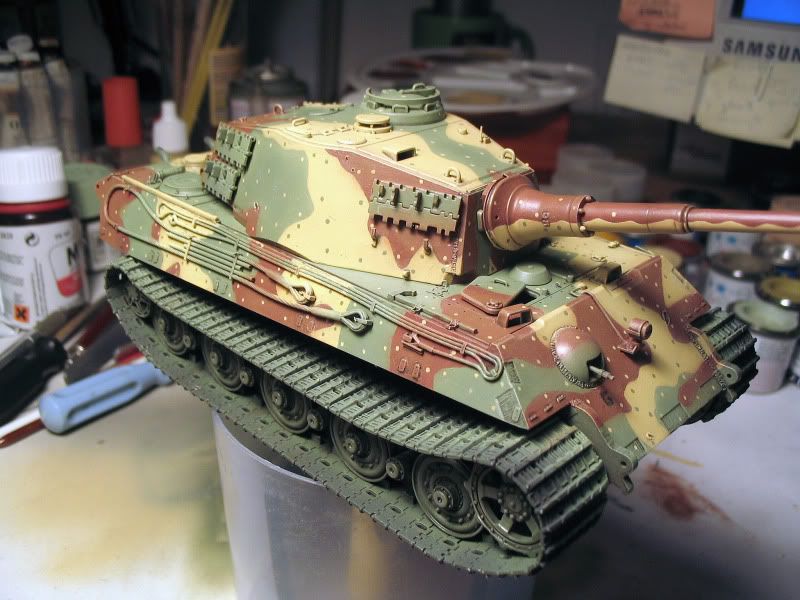 [/img]
[img]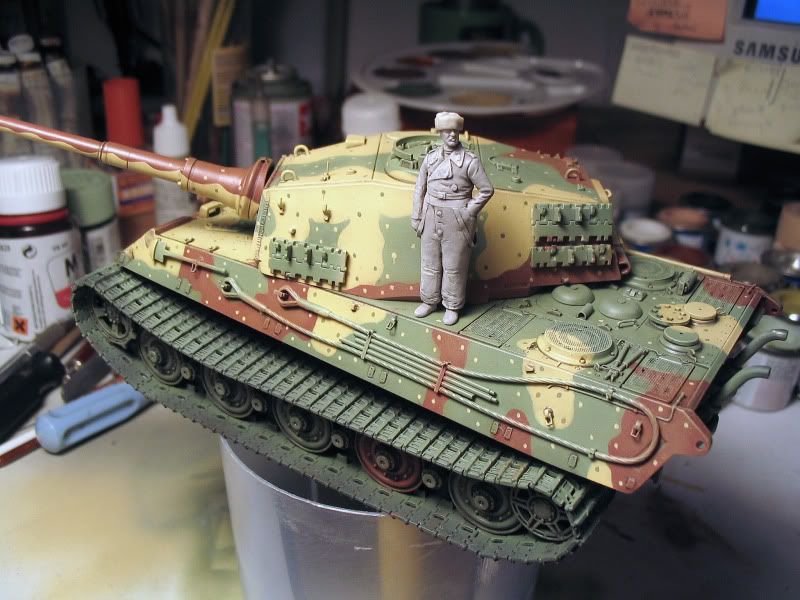 [/img]