Here is the rather common Bandai Wespe using Master Box 1/35 Panzer 1 tracks to replace the vinyl kit ones.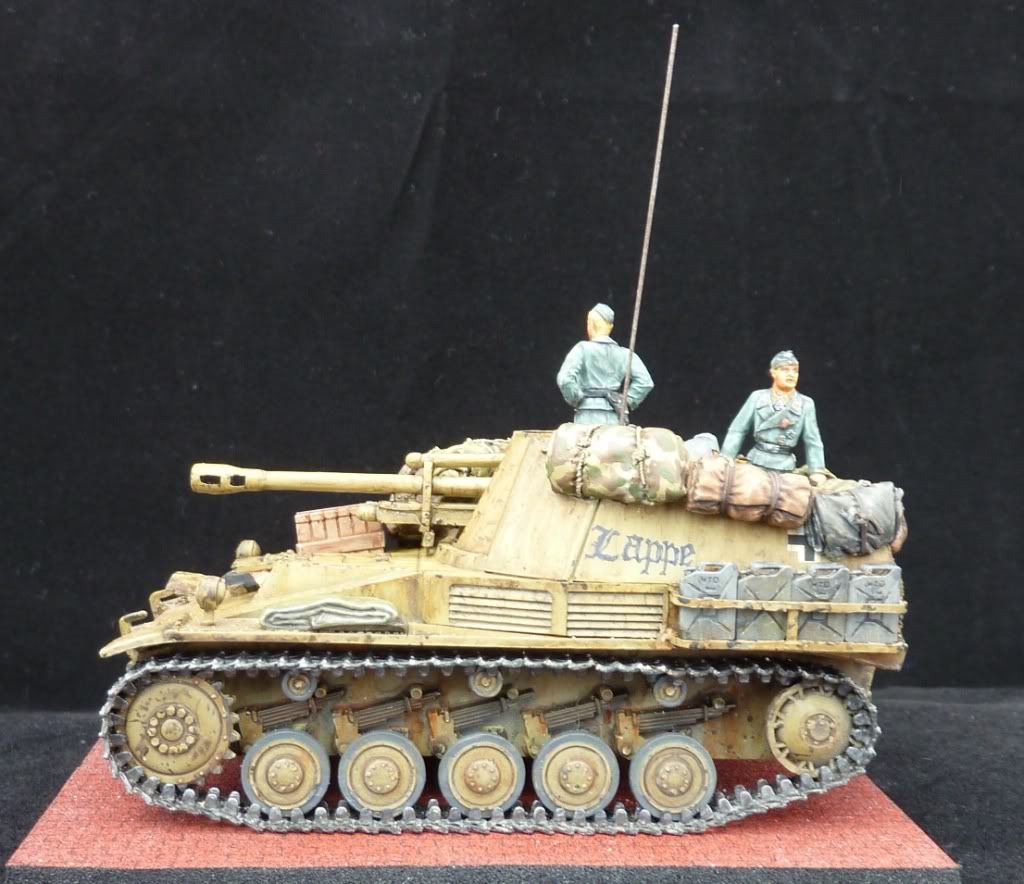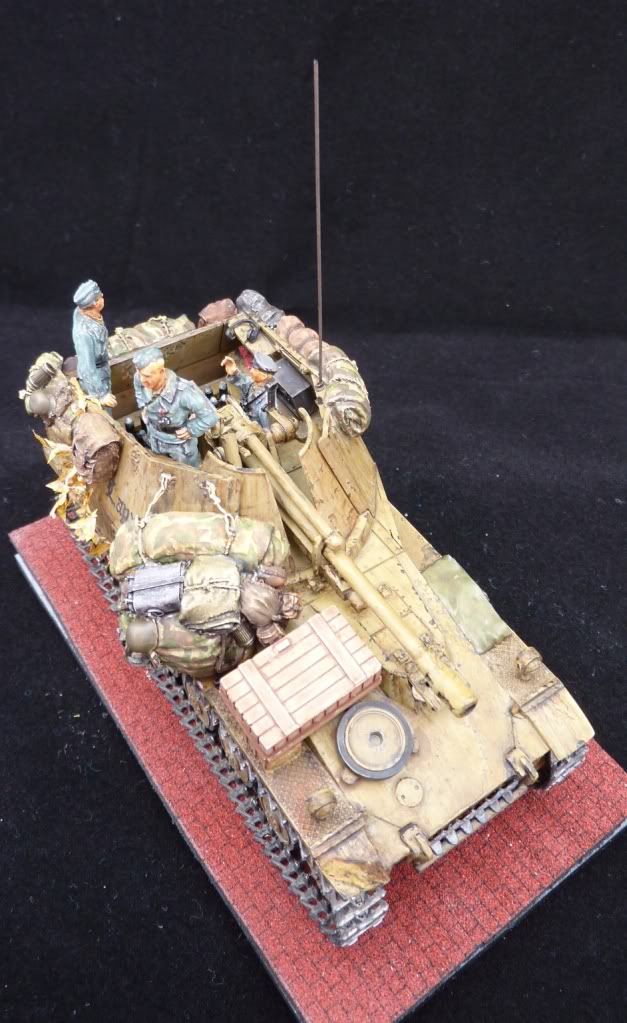 I named it ofter Lt. Lappe who was a WWI A7V tank commander. Perhaps one of the crew is a nephew or grandson? In addition to the new tracks, I added stowage from Black Dog, Tamiya and Wespe from the spares box. Tamiya crew figures and a spare Iron Division radio with Tamiya headset occupy the fighting compartment.
I used Tanmiya's dark yellow from the spray can to base coat everything, I then used various acrylics and craft paints for washes and chipping. Weathering was done with oils, and a couple of final filters of very thinned flat craft paints finished it off.
Hope this spurs some others to build their Wespe kits from the past.
Jim