Thanks Alvaro
Many thanks in having a look
I will post some more pics when its not as overcast here. This is a joy of a kit to make and detail. I make usually make up a batch of colour up which i will adjust the tone to suit the vehicle.
The green i used was made up like this;-
2 parts Tamiya XF62 Olive Drab
2 parts Vallejo 70850 Medium Olive
1 part Tamiya XF65 Field Grey
1 part Tamiya X20A Thinner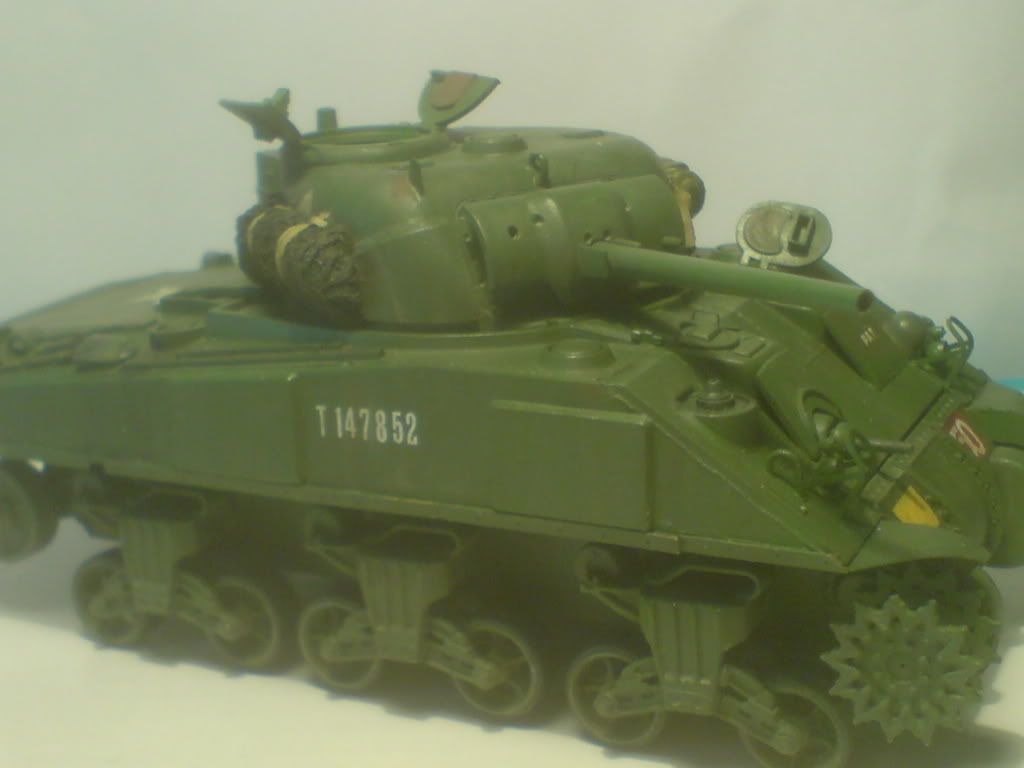 Heres a pic taken inside under worklamp.
Over this i sprayed a coat of Xtracolor Acrylic Gloss Varnish. Decal. Varnish again. Pin wash of Burnt Umber and then oil dot filters streaked down. Thats where i'm at now. Leaving oils to cure for a week before more weathering.
Glad i can share
Nick