Hi all, I hope everyone is doing well. I finally got a bit of spare time, so here is some of my progress between last night and this afternoon.....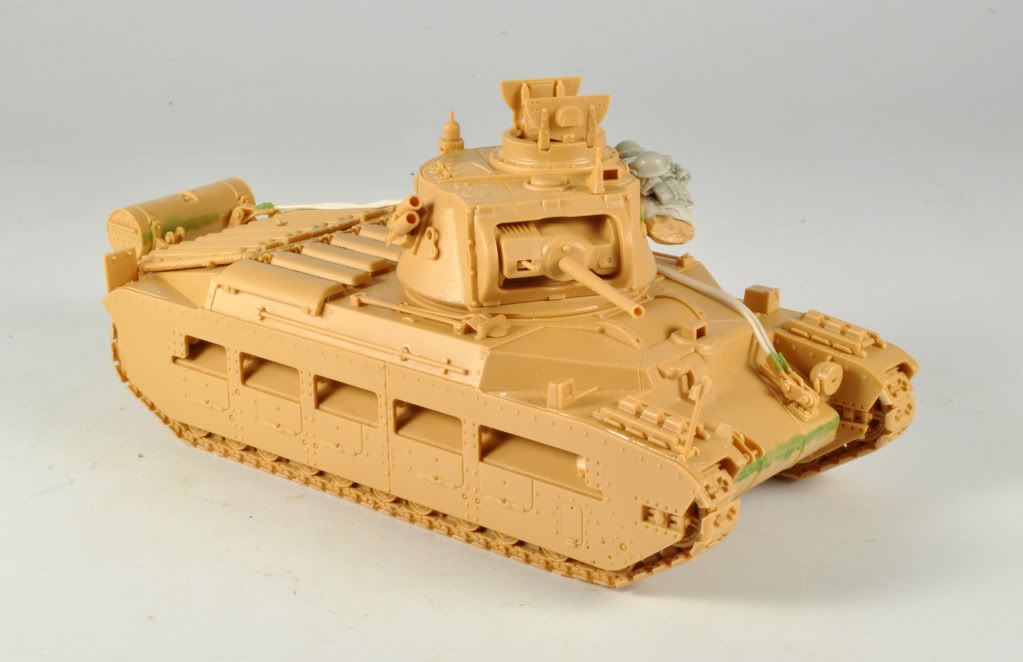 Built and ready for paint
Started with the base coat of Buff and it's highlights
Followed by Light Grey, because the Blue they called for would have looked really bad.(Sorry Tamiya, but you know it's true.)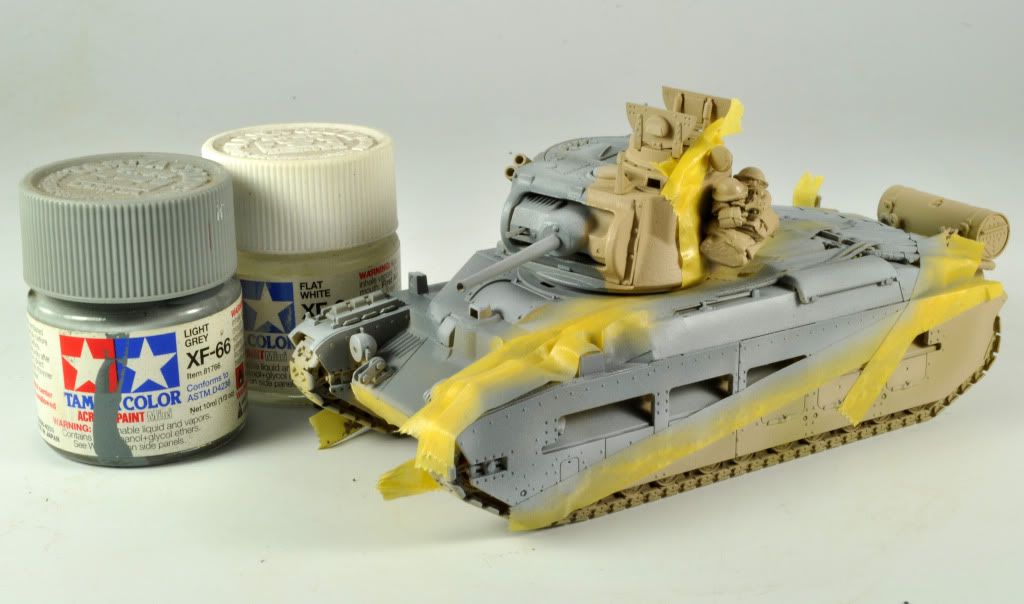 ...And finally green.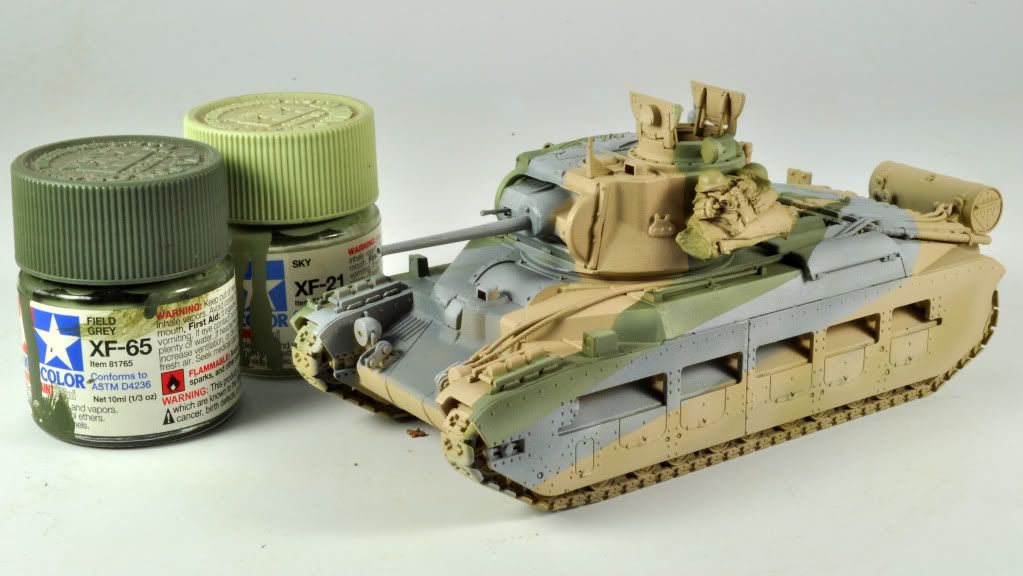 some decals, they went well enough, I screwed up the turret decals so I had to go back in and paint them...thats why the color difference.
Now for the part I like...
So at this point I need to figure out how I'm going to display the little "Queen" and show off the beauty of this little kit. Gotta say she's been a real blast to work on.
Thanks again, Jon