Heard him in the attic all morning,came out and went for the shed and made a stop.25yrds,same rifle same pellets,8 pumps.This'll be my last post of squirrels gettin sniped for awhile.Gettin too routine to post.
Non pass thru.He gave me a 3/4 profile facing away from me.Aimed for his vitals behind shoulder,hit just a tad high[to me] but still dropped him with no drama.
[IMG]
[/IMG]
Not as big as the last 2 but mature.
[IMG]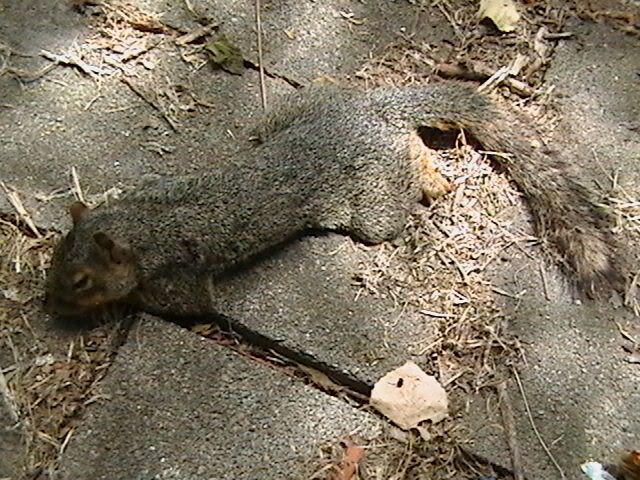 [/IMG]