Note: There are apparently
three
types of crown guards for Rolex & Tudor Submariners:
1) Pointed
2) Rounded
3) Squared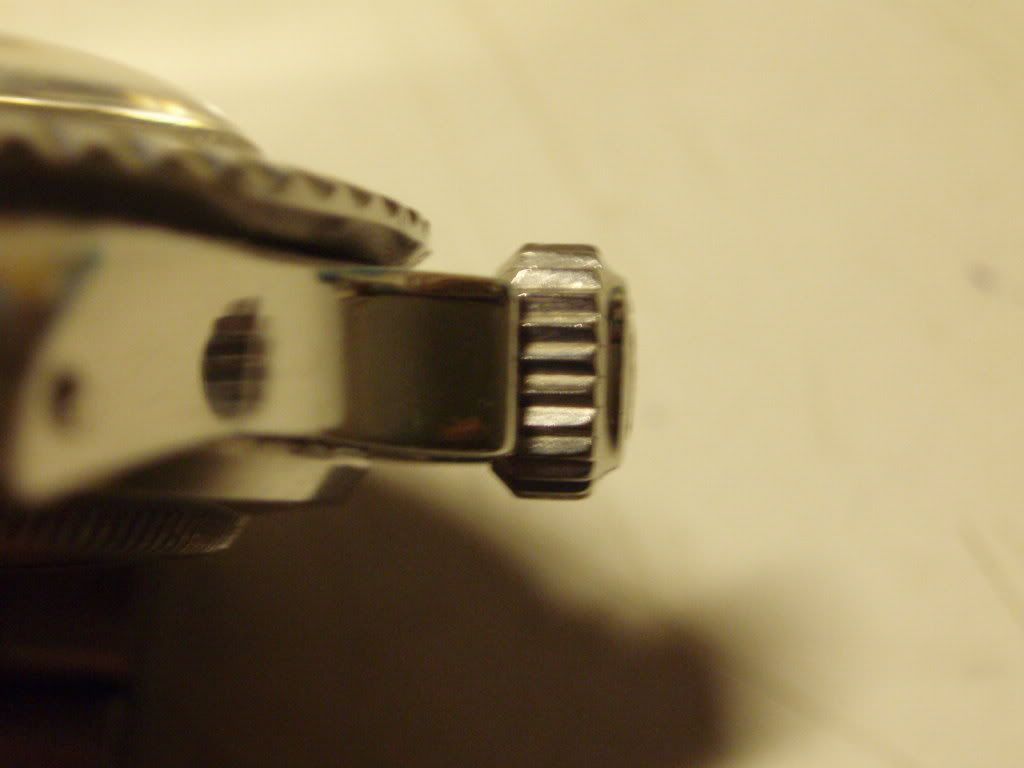 The exact chronology is open to interpretation but in general it is thought that the squared shape was the first style and produced in very few numbers. That is why one hardly ever sees them.
Then, theoretically, came the pointed crown guards, then the rounded style that became the norm for all Subs circa 1964 and onwards.
And of course there is overlap. Once in a while an anachronistic square crown guards case pops up on mid-1960s Tudor & Rolex Subs by which time this style "should" have gone extinct, much as one will occasionally see a post-1964 Sub or GMT with pointed crown guards. - Curator