here are what is written from the online source of Textus Receptus:
1:16 οτι εν αυτω εκτισθη τα παντα τα εν τοις ουρανοις και τα επι της γης τα ορατα και τα αορατα ειτε θρονοι ειτε κυριοτητες ειτε αρχαι ειτε εξουσιαι τα παντα δι αυτου και εις αυτον εκτισται.
if i have time, i will post an scanned image from the original TR by Stephanus.
now here is the rendition from Apostolic Bible Polygot: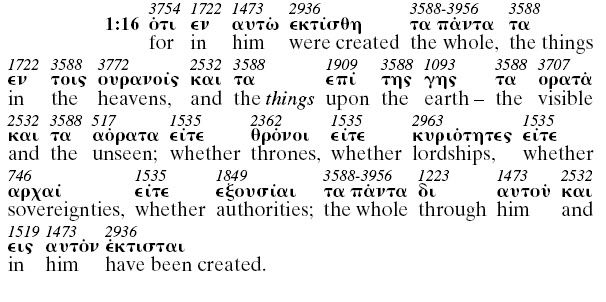 they have precise translation of εν which IN and δι which is THROUGH.
except satan, none else could give you courage to say i am lying in my presentation!
everything is consistent jason when the TRUE GOD is with you. Praises to HIM.