Like most FT shooters I got some of the Gamo knock-down targets to practice FT with but I wasn't satisfied with the reducer method Gamo uses so I decided to add my own reducers.
My reducers are 1/4" thick steel attached to the faceplates with #8-32 socket head cap screws. I looked around my scrap pile to find a rusty 2" diameter bar of unknown alloy so I put my cut-off bandsaw to work making 35 1/4" slices.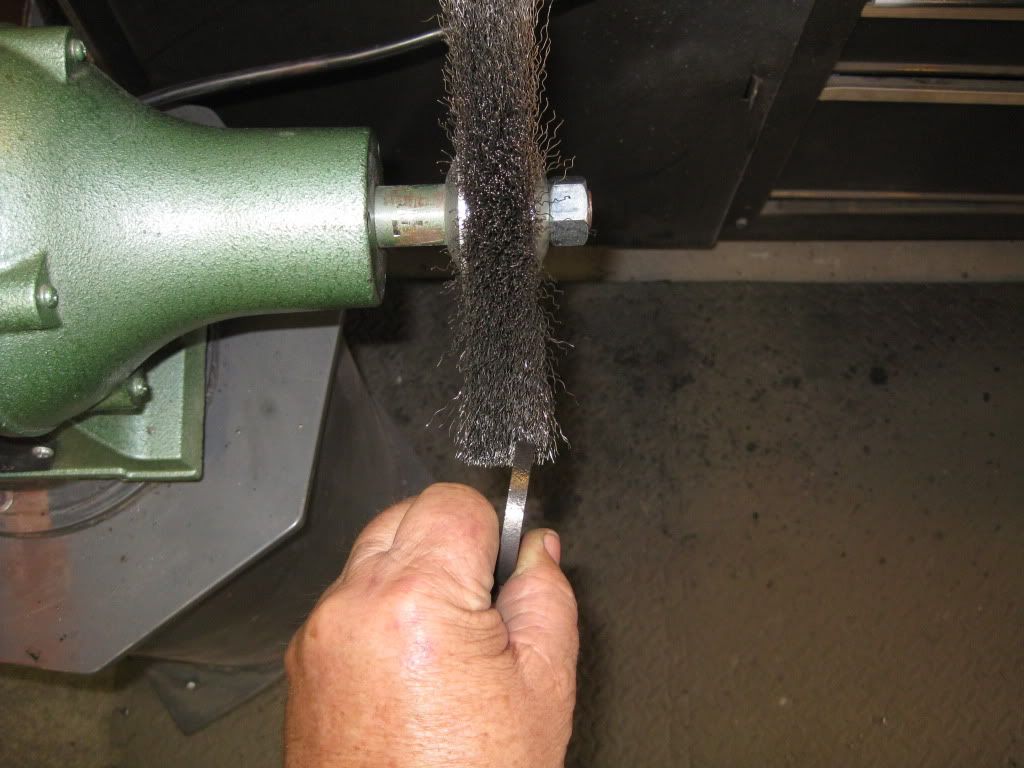 I cleaned up the rust with a wire wheel.
beveled the edges on the belt sander.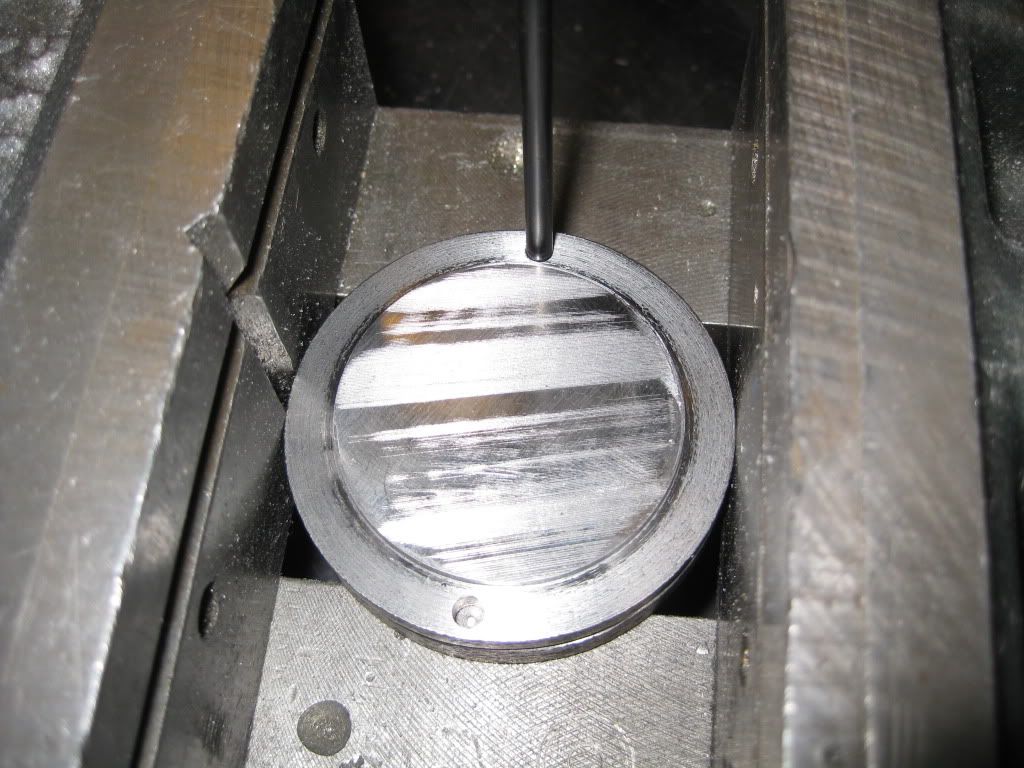 I made a jig to locate my desired hole locations on the reducer plates and target faceplates. See the dimple inside the hole? I'm using a transfer punch to mark the reducers with drilling locations; just a light tap is used to mark the locations.
These tiny dimples are where I want to drill.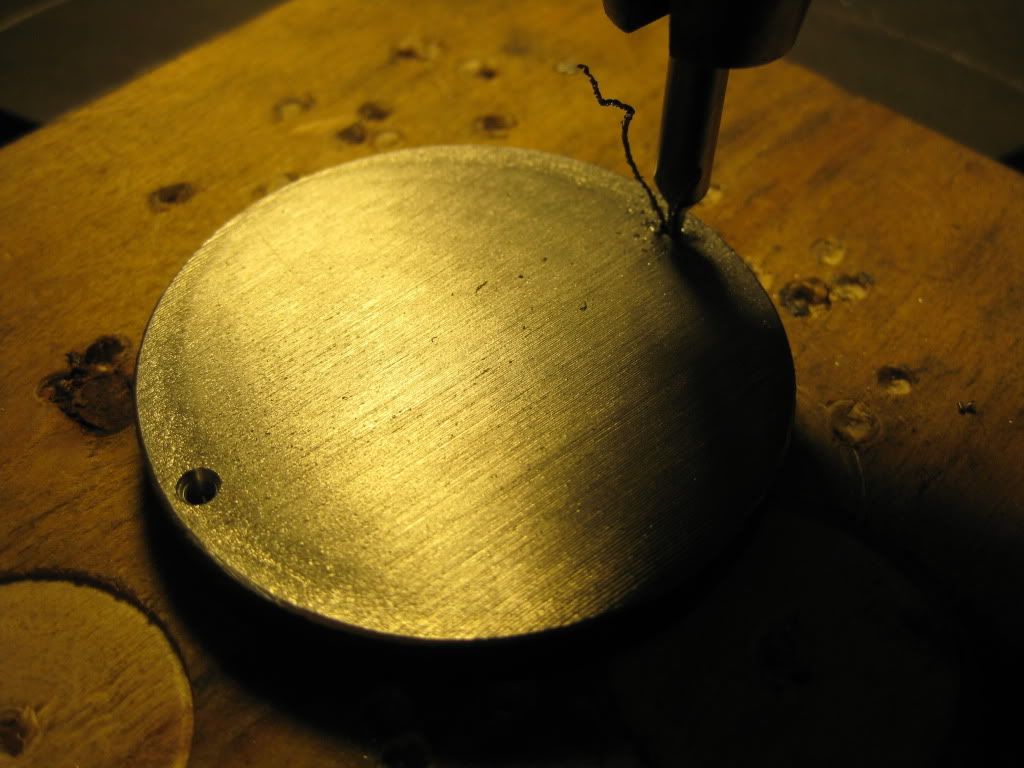 Using a center drill to start the hole; notice the chamfer I left for the drill and tap operations.
Drilling the hole for an 8-32 tap with a number 30 drill... I like more than 75% threads in my work.
Tapping holes with a battery powered driver drill and a spiral point tap (also known as a gun tap as the chips are pushed out in front of the tap.) This particular tap has threaded hundreds of holes this way. Notice the thread cutting fluid necessary for tap life and quality holes (Tap Magic Gold.) I use the clutch in my driver drill to avoid breaking the tap if it gets jammed.
Several blanks in various stages... a couple of them done with a 1" hole.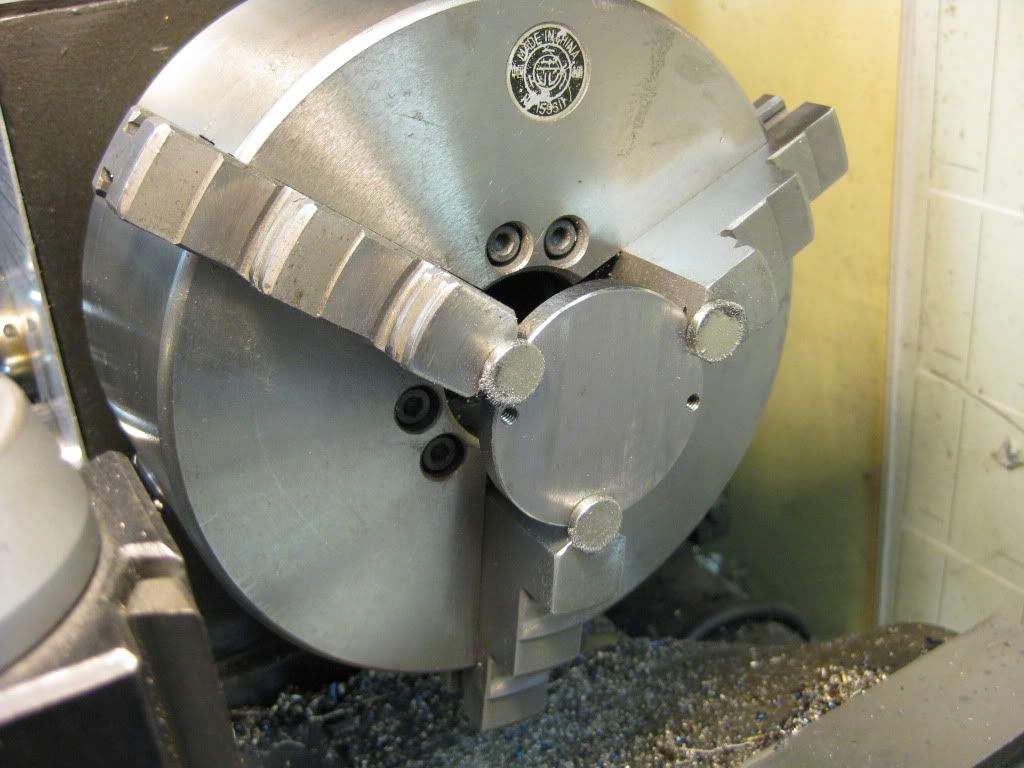 I use magnets to hold the blanks flush with the front of the lathe chuck while I tighten the jaws. Disks mounted this way run true.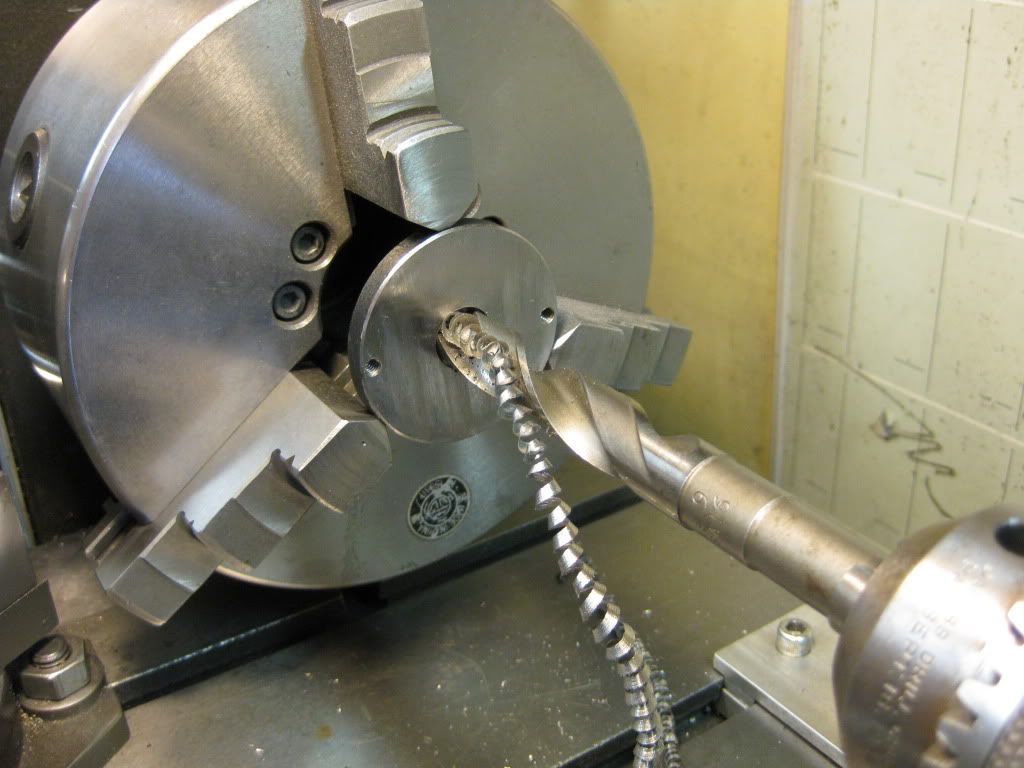 After center drilling the blank in the lathe I drill the blanks for holes up to 3/4" using a step-drill method of no more than a 1/8" step at a time.
For holes larger than 3/4" I step-drill to 3/4" and bore the hole 0.050" larger per pass with this boring bar.
This one is at 1.375"... lots of chips.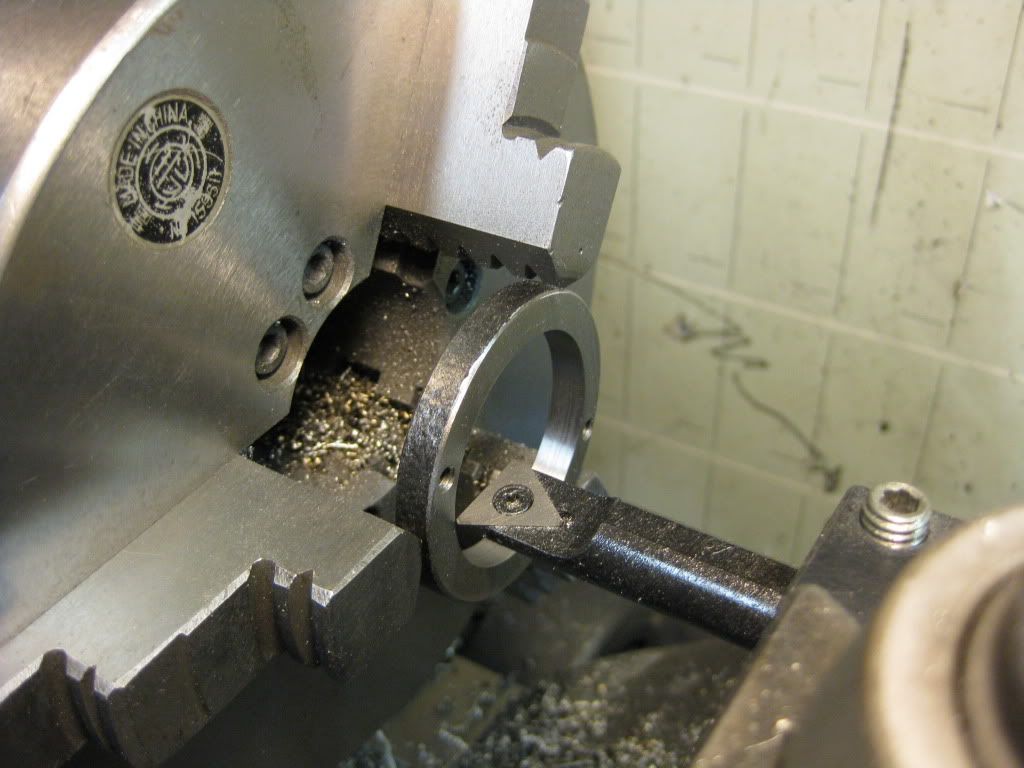 This one is at 1.5", the largest size I use.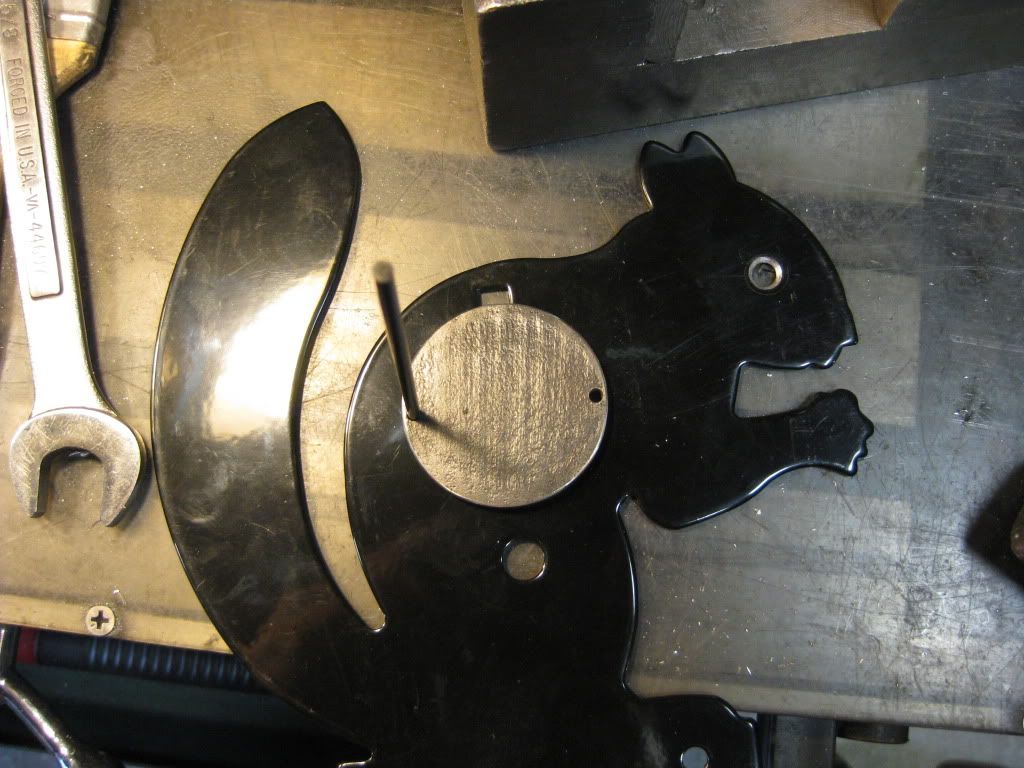 Using my jig and transfer punch to mark hole locations on a faceplate.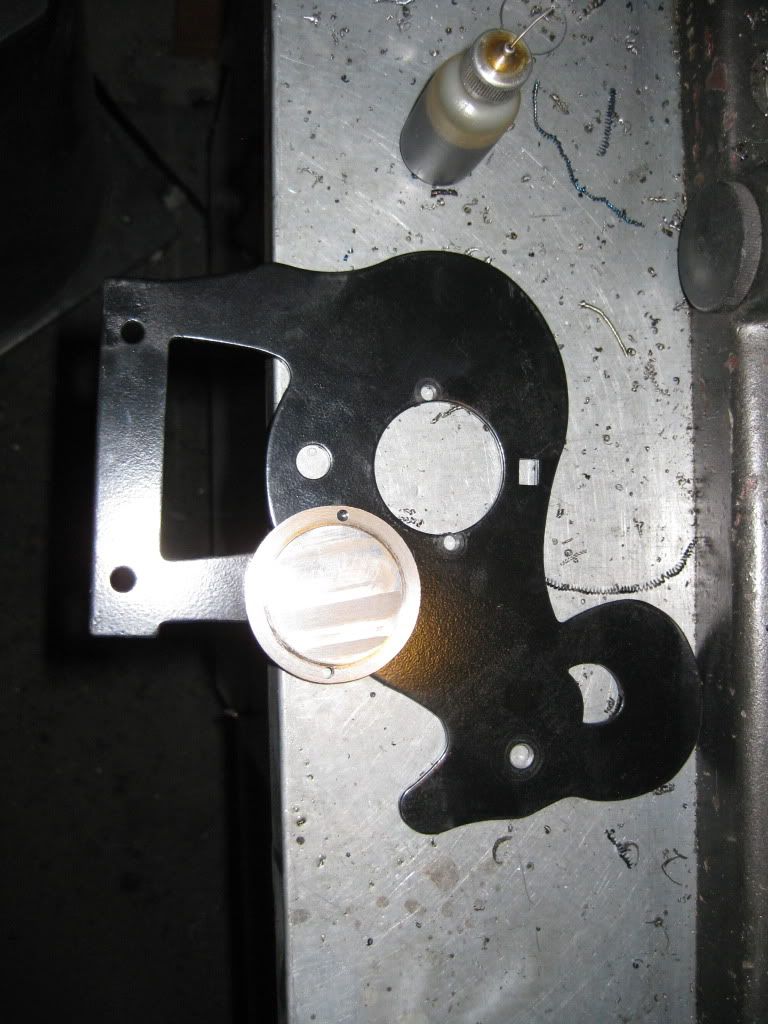 Faceplate with holes drilled for 8-32 socket head cap screws.
Faceplates with reducers test fitted.
Target with faceplate mounted... 7/16" kill zone.
This target had a bad trigger sear when it was made so I welded a 1/4-20 nut to the bottom and turned a 1/4-20 socket head cap screw down making the sear adjustable.
I love working out in the Boomer Technologies Laboratory (my workshop.)
Airguns are a gas
Boomer