This a strange machine(accessory) that bolts to the top of a table saw to assist in bulk eccentric carving in 3 dimensions. It was marketed towards the small shop for low production duplicate decoy, gunstock and sculpture carving etc. It is well designed and built but was a commercial failure. I had three at one time but only have this one left. It is the longest version and would be great for someone who wants to rough out gunstock exteriors. It will do 95% of the exterior shape but not the interior inletting. It will fit most any 10" table saw. It comes with an optional carving blade instead of the inefficient standard toothed saw blade which greatly reduces final shaping. It also has the optional variable speed feed motor as well as the original hand feed crank.
This thing is in very good condition and complete. I have not used this particular one but have used a friends many years ago and they work well for what it was designed to do. I have ALL the paperwork and setup instructions as well as original advertising materials.
I would be happy to send copies of the paperwork if you would like to educate yourself on its capabilities.
I would like to get $850 shipped but am open to trades of most anything. I realize this is a bit of a long shot but I am partial to airguns.
There some old pics on my photobucket account as well.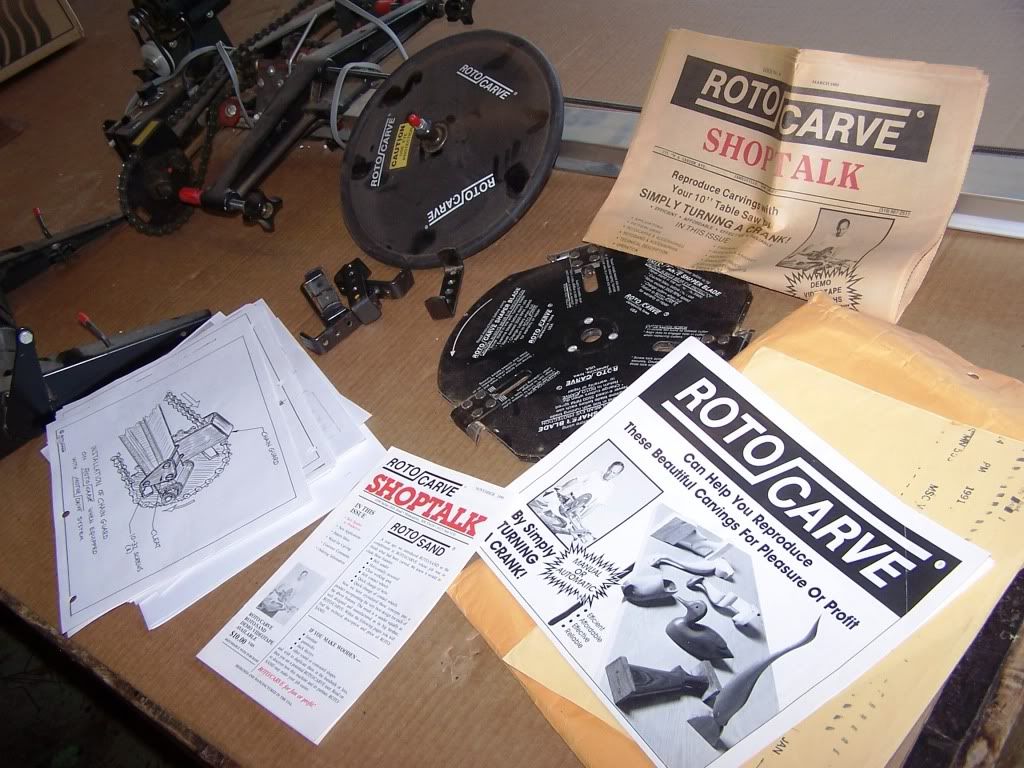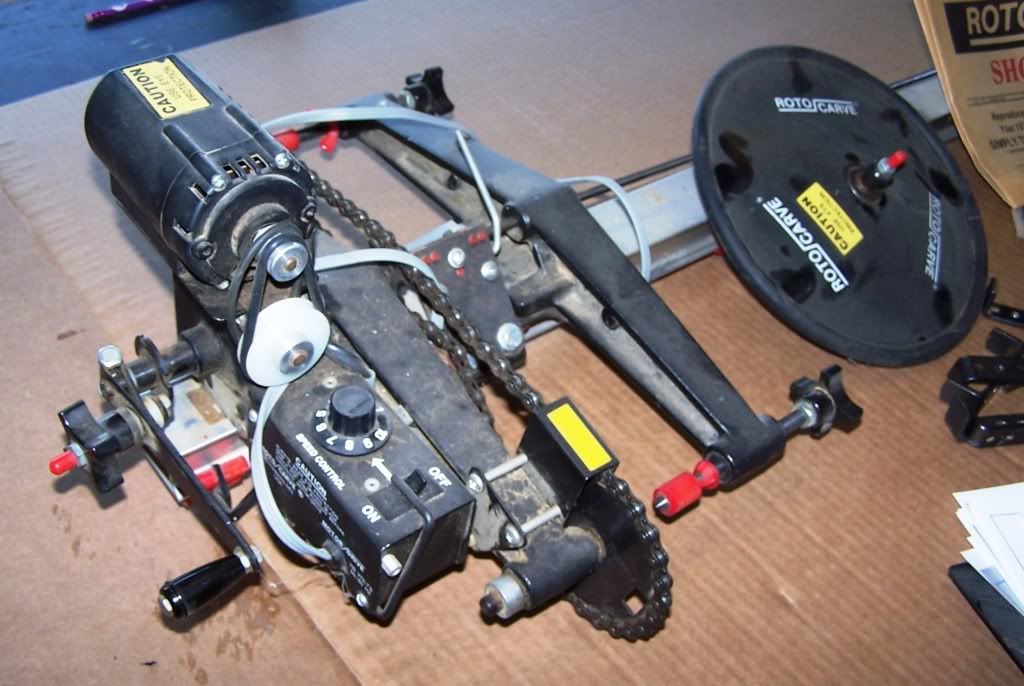 http://s257.photobucket.com/albums/hh234/ssssssssssnake/rotocarve/
ssssSnake