This one is double edge and out the front.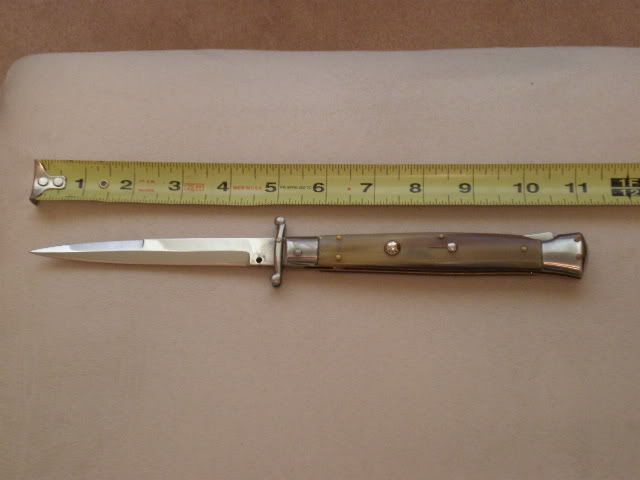 This knife is a swing guard with honey horn handle.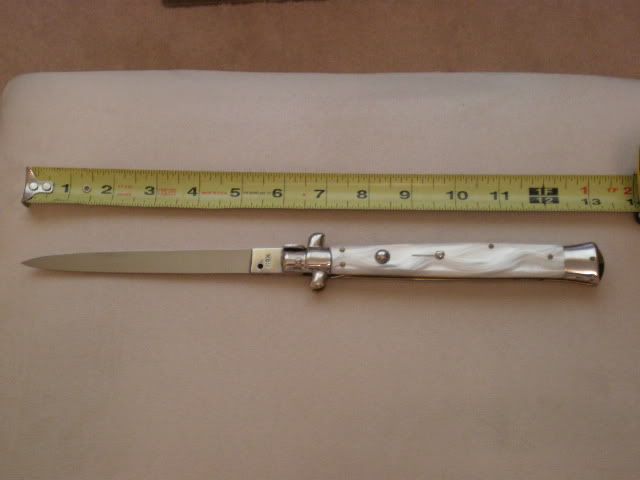 Faux mother of pearl (plastic) handle with a flat grind blade.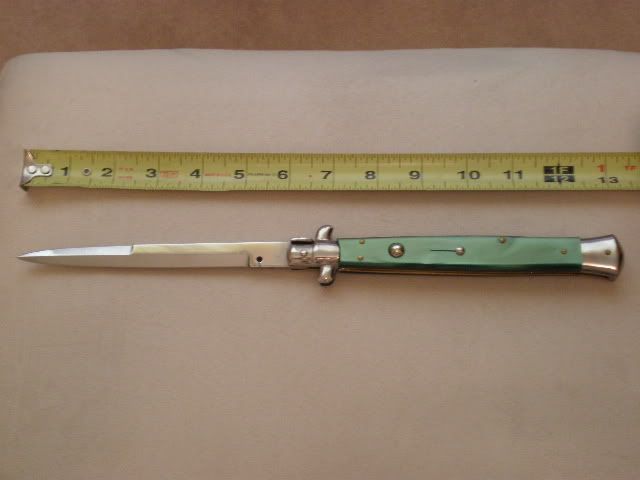 Green plastic pearl handle with a bayonet blade.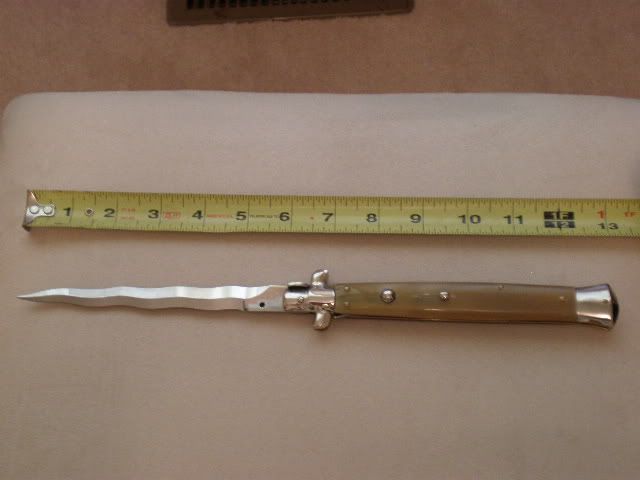 blond honey horn handle with kriss blade.
All knives are in very good shape and have been in my safe for quite some time, the only reason I am selling them is to help fund an airgun project.
By buying these knives you are responsible for being compliant with your local laws.
I prefer paypal but will accept USPS money orders.
The knives are $75.00 each shipped anywhere in the lower 48 and no paypal fees.
I am on the BOI.
Thanks for looking.