Like new in box.
Includes:
1) 17 inch borescope with a foxing eyepiece for viewng straight down the bore;
2) mirror adapter for looking 90 degrees into the side wall of the barrel;
3) light source;
4) hard storage case.
Asking $625 shipped CONUS. No Paypal.
Please correspond by email.
[IMG]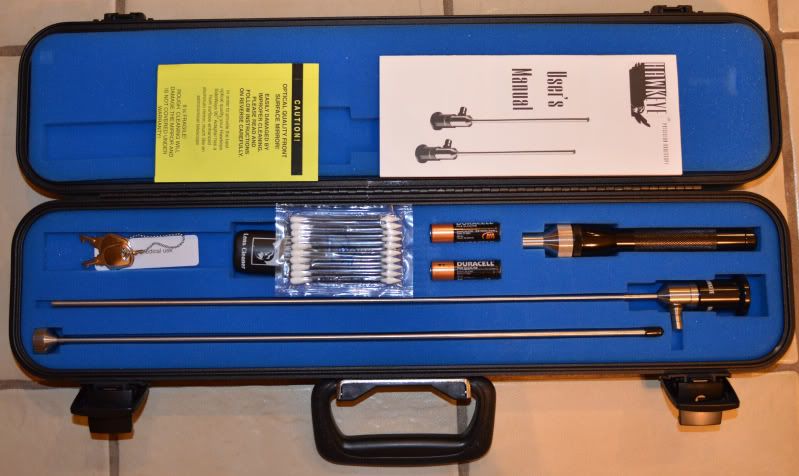 [/IMG]