This is probably the BEST deal I had this whole year. The whole thing started by "just" browsing thru the store... not particularly looking to buy a watch. They had good deals on almost everything, but I wanted to see something even better. And here it is. The Timex Expedition 200meter Diver. I had my eyes on this watch since September but I wasn`t gonna pay $125 how much the listed price was. But anyway, a long story short: I got the watch for just under $50 !!!!!! I couldn`t believe it when the lady scanned it in to see the clearance price. Anyhow, here are some pics... enjoy.
Proof of purchase
Screw down crown
The flash does an amazing job on the blue dial
The dial without a flash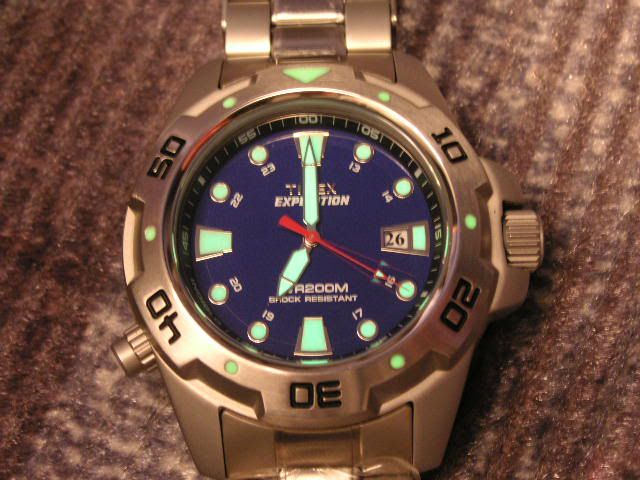 The lume is amazing....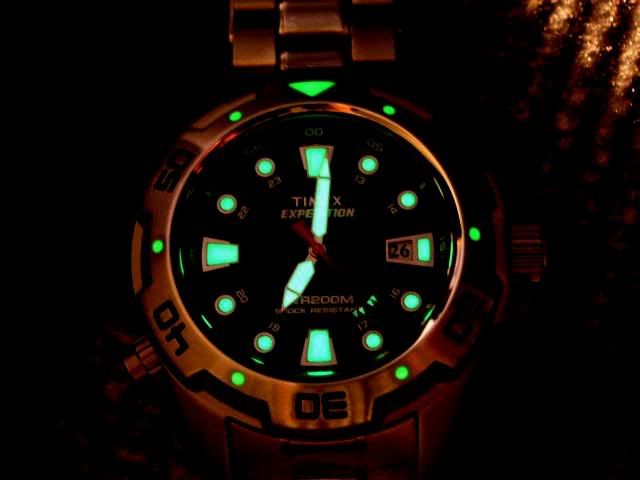 It even has lume markers on the unidirectional bezel
And in case the lume doesn`t last long enough...
close up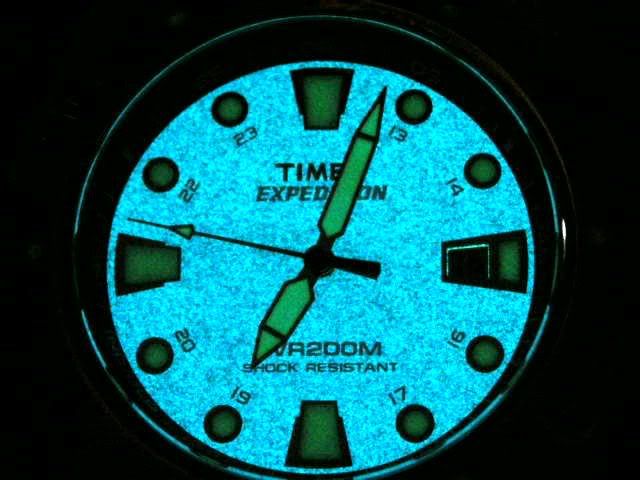 It looks good from all angles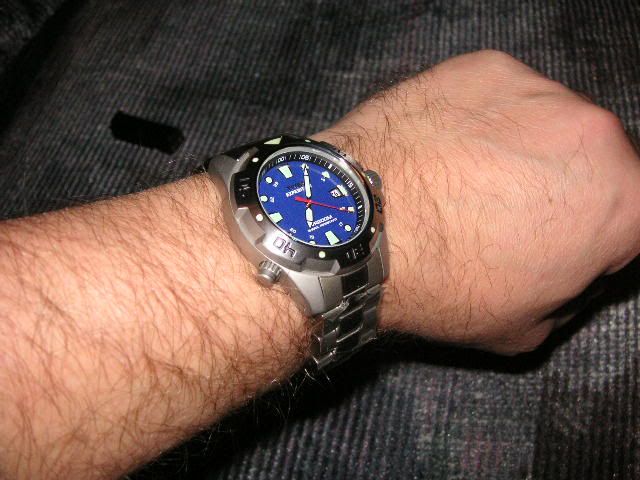 ...and it stays pretty comfortable on the wrist.
Thanks for watching