I'm wearing my latest 'vintage' acquisition. A fellow WIS(Brian Uziel) from across the street on the P.M.W.F. was so kind enough to send me a Christmas gift. He came across a few vintage non-running Timex watches in a watch lot he purchased and sent them to me for parts/repair. I saw real potential with one. It would run and stop for a few seconds. I just blew the movement out with some canned air and she's been running non-stop since. So, without further delay, today's "Vintage Thursday" is being brought to you live(as opposed to Memorex)from the usual spot.....The Saint Cannabis Cathedral and Hooters! And now on to the 'Vintage' Timex!
[IMG]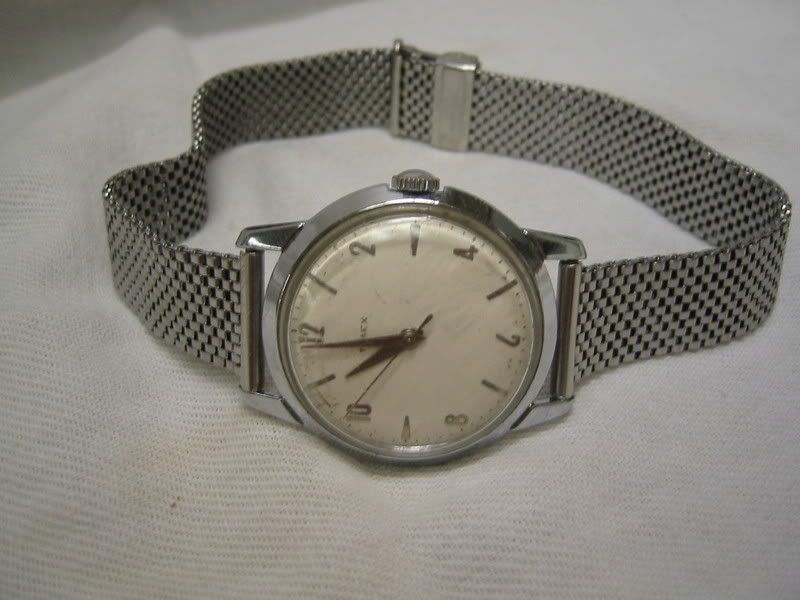 [/IMG]
[IMG]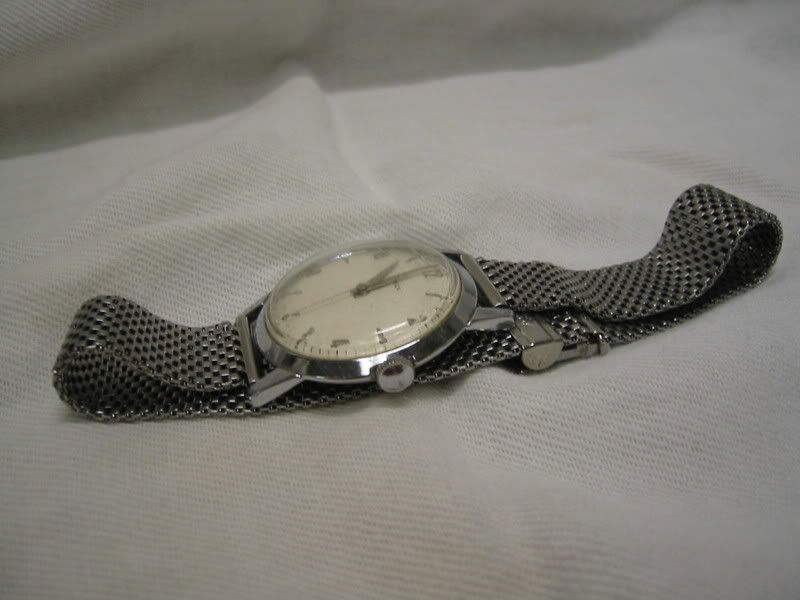 [/IMG]
[IMG]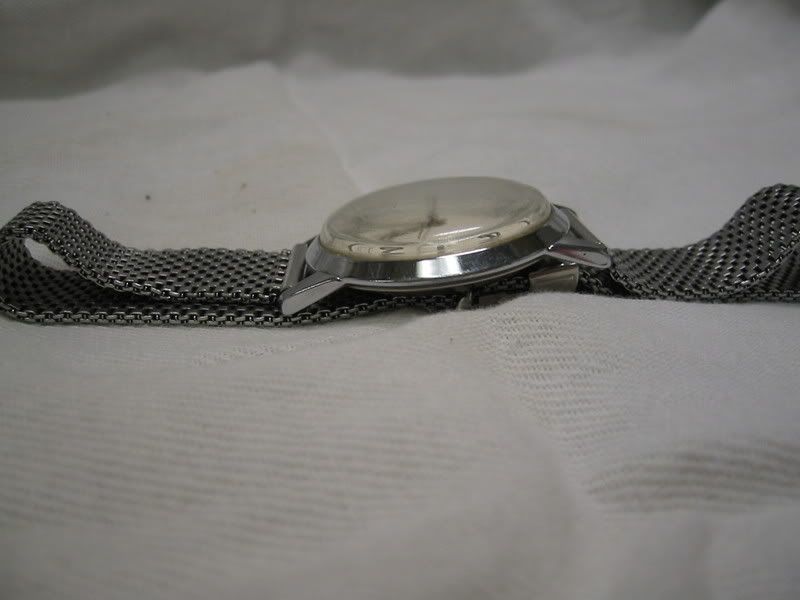 [/IMG]
[IMG]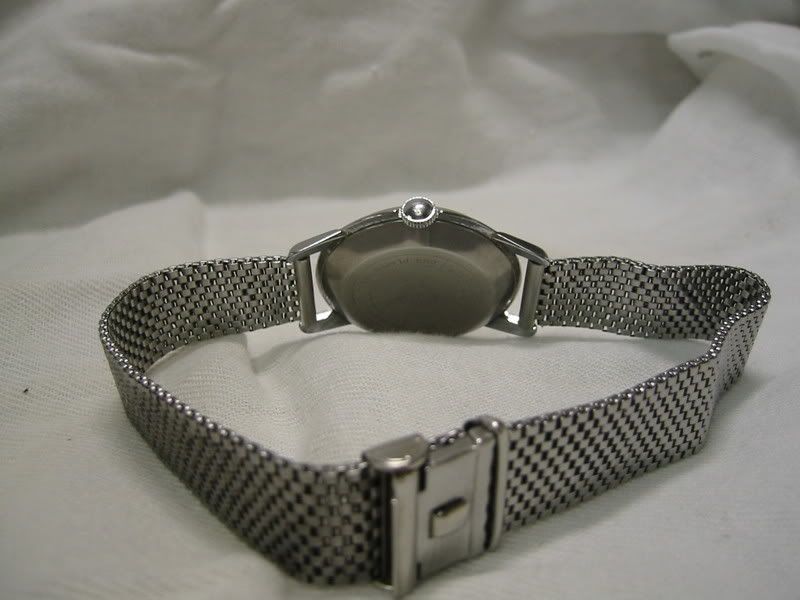 [/IMG]
I still need to do a good polish on the crystal. The mesh bracelet was on another piece that he sent me, but it looks sweet on this one. Jump on in, the water's great!
Cheers!
Mike
"I may discount bungee jump, but I'll never smoke weed with Willie again"