Here are some shots of my '79 custom 6309. This watch has been completely restored about 2 years ago by Jack@IWW. I haven't had this one out for a while now, but since I just got the Watchadoo polished Bracelet on it, I thought I would wear it to an iPhone business meeting this morning. My business partners always ask me to wear a blingy watch to our meetings, and I thought, well, what with the Polished Bracelet, I felt it would be cool to wear it to the meeting, and the guys really loved it. I currently program iPhone apps for a living.
So, what has been done to this watch?
Complete Case restore to original specs.
Complete movement service including Regulation using synthetic oils replacing the old school petroleum oils. Should be good for 30 years.
The Regulation that Jack@IWW did makes this watch one of the most accurate watches I own.
Domed Sapphire Crystal with AR coating on the inside only.
Red second hand.
Aqua Marine Blue Superluminova Re-Lume, replacing the old school Green colour.
And of course the polished Watchadoo Bracelet.
You don't really see Polished Watchadoo bracelets too much, and I though that this watch really needed some bling. The polished bracelet does it quite nicely I felt. The end pieces did not allow Fat Spring bars, so I ordered an extra set that did. But the problem is that the end pieces that do take Fat Bars only come in 24mm, and the 6309's lugs are 22m. So I had a friend of mine very finely grind down the 24mm end pieces to 22mm using a high speed industrial grinder. They're a perfect fit. If you don't put Fat Bars on a 6309, the lugs holes will get worn out very quickly because the lug holes are bigger and are made for Fat Bars. I was really worried about that, so I made sure that the Bracelet took Fat Bars.
The other thing that you can see with the Watchadoo on the 6309 is that there is a bit of a gap between the end pieces and the case. The space is very small and it might bug some guys, but I dont mind it at all.
The Bracelet is all Stainless Steel and very well made. I paid about 60 bucks for it, and a little extra for the 24mm end pieces. I can't remember exactly, but I think it was about another 10 bucks for the 24mm end pieces. It's very comfortable and a little heavy, so you know the bracelet is there. It feels very smooth against the wrist. The Bracelet is very easy to size as it has screwed links and also 3 micro adjustments on the clasp. All in all I'm very happy with the Watchadoo. And the 6309 is the perfect watch to put a polished Bracelet on.
So here are the Pics:
Todd.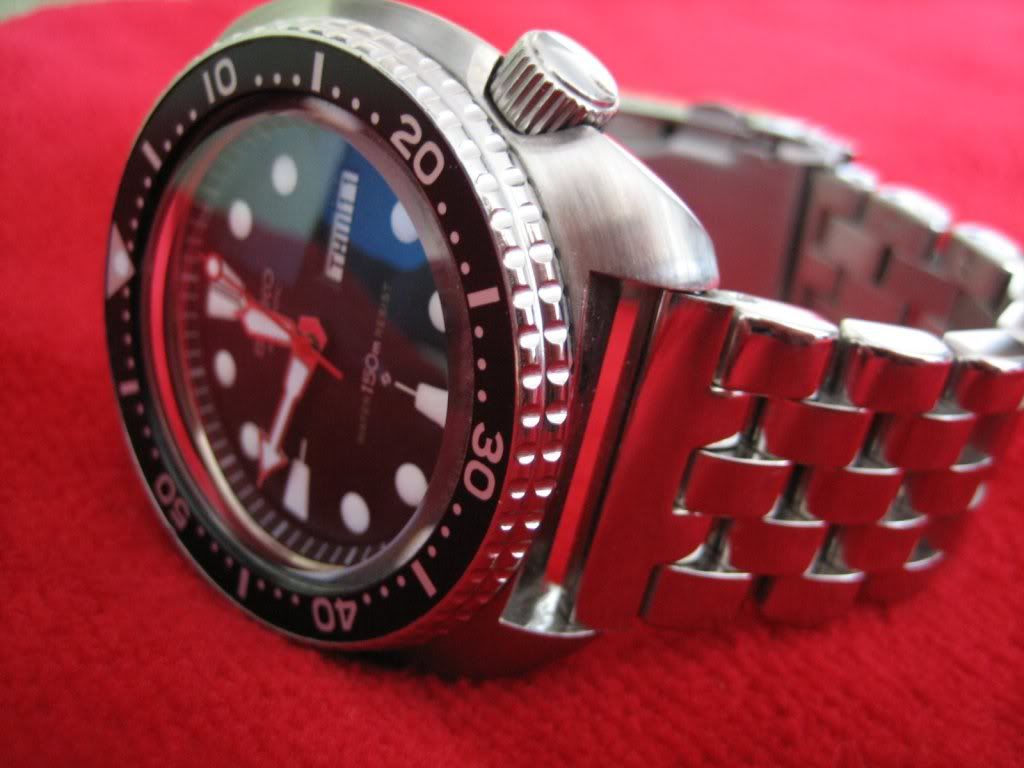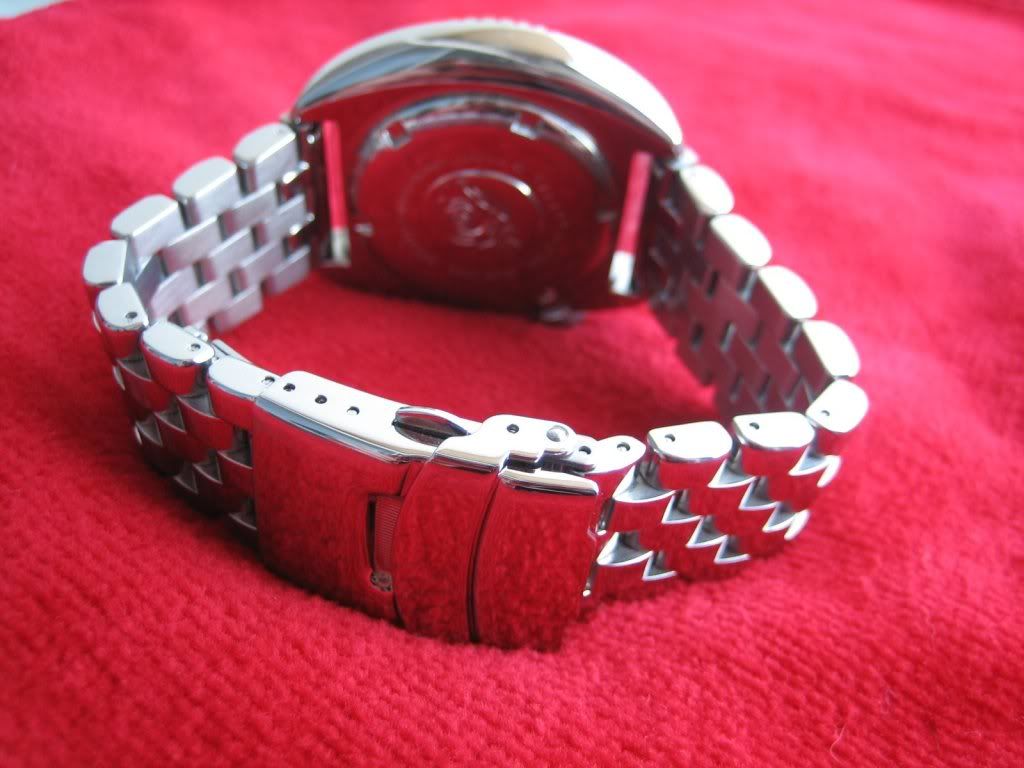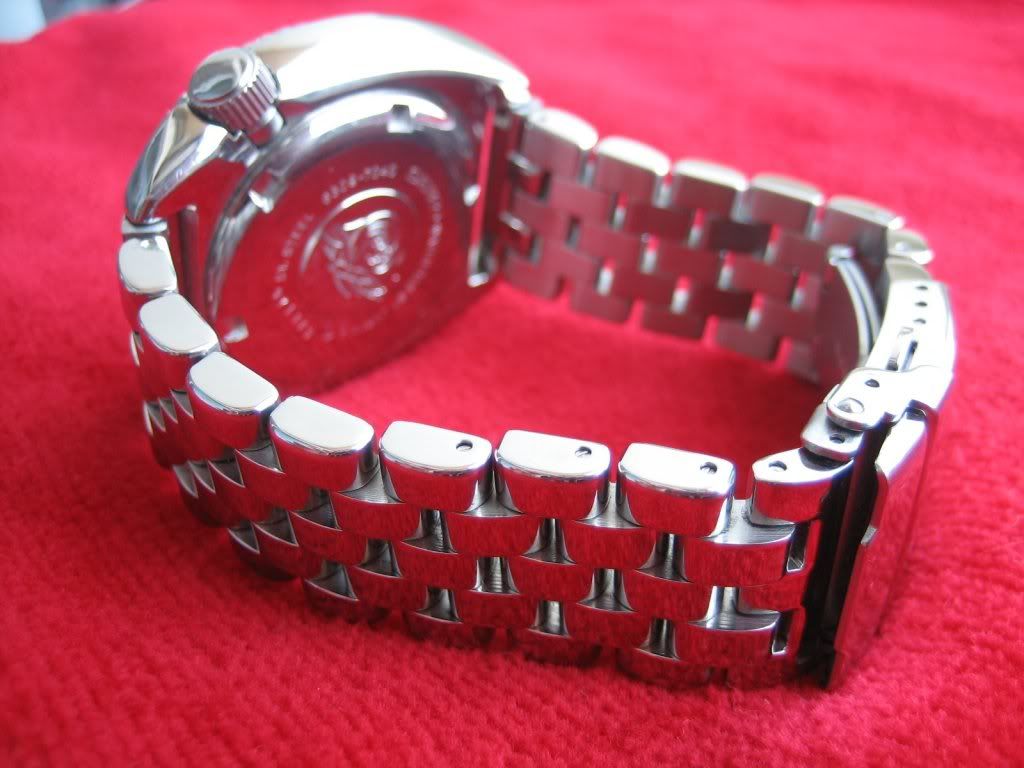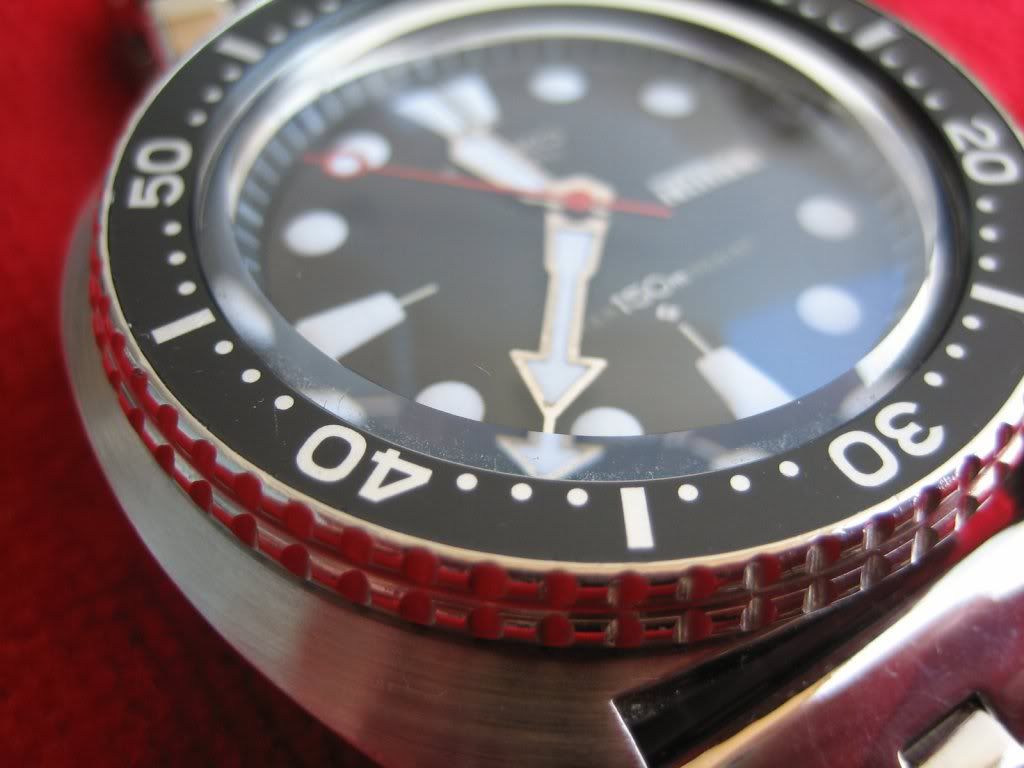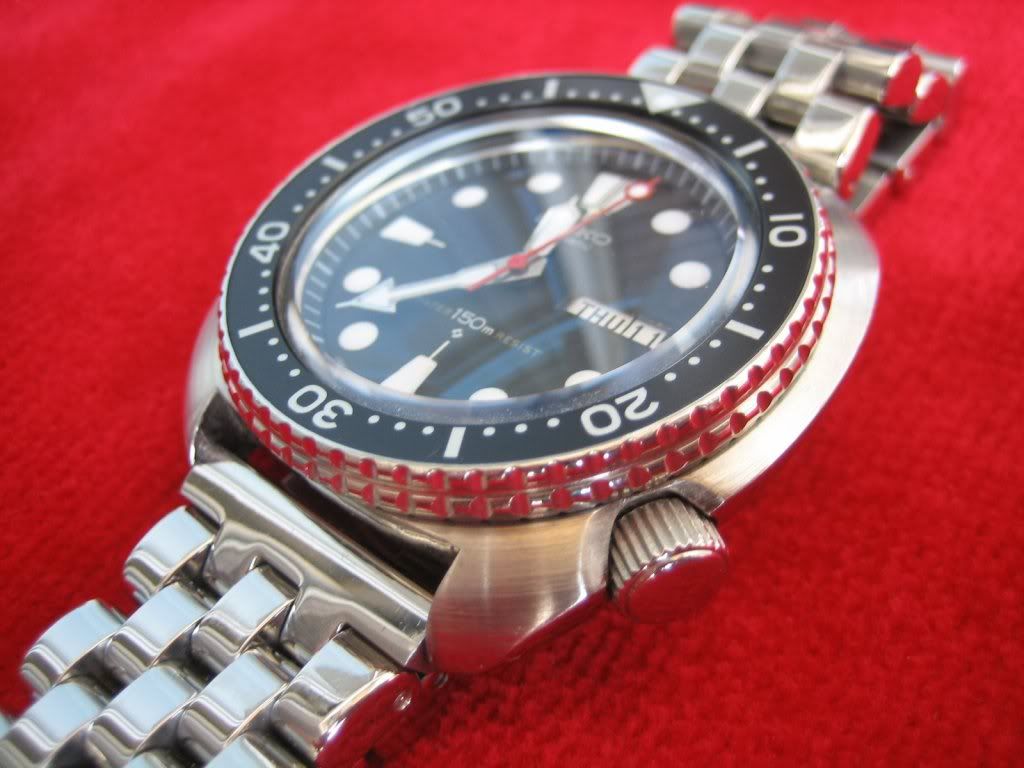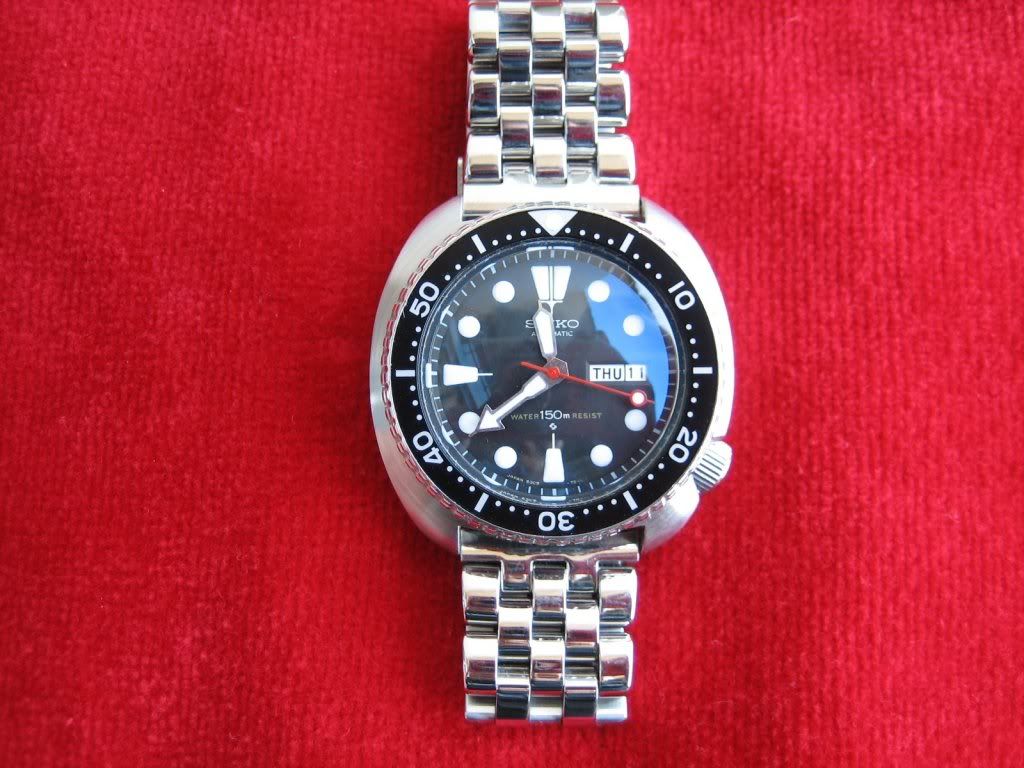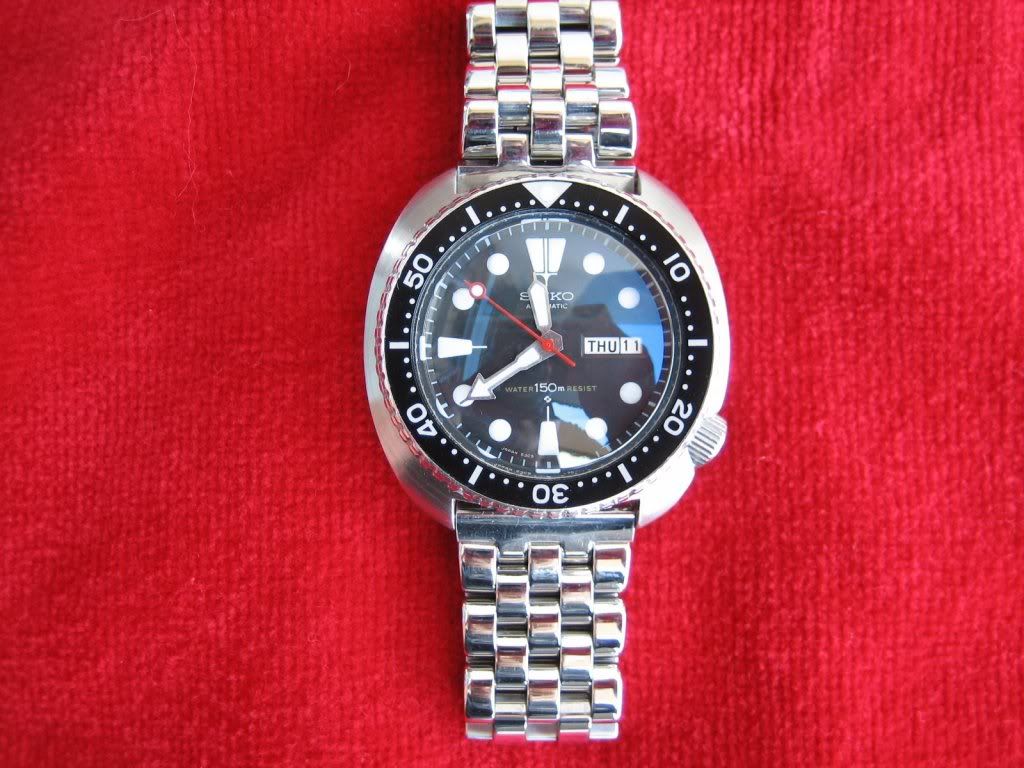 "Gentlemen, you can't fight in here! This is the War Room." President Merkin Muffley