they've shut down several popular ebay sellers and even a couple of guys who offered homages on WUS. more specifically they are going after folks who sell homages that use all or part of panerai's copy righted names or patented features. for example, if a watch says marina militare on it, panerai has been going after sellers. to a lesser extent they have been going ofter sellers offering their flip-lock crown guard.
As far as I know (and I'm no expert), I have seen no instance of them going after a seller of homages offering their own brand or sterile dials.
the funny thing is that the chinese factories that produce these continue to do so unabated.
As for the mod thing. I recently picked up a marina militare with a destro configuration and a 6497 clone with no second hand. I sourced a sterile sandwich dial from another seller and I'm currently having the dials swapped. when I get it back it is off to someone else for blasting and coating in flat charcoal. Hopefully I should have it back by the end of January.
_______________________________________________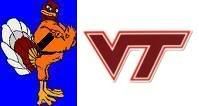 GO HOKIES