Hi guys. I just accepted delivery of the new Highgear Altis Ti from the Duluth Trading sale. This is probably one of the best $100 I've spent in a long time (DT had them on sale for over $100 below the $225-$250 they normally retail for). Overall the watch is nice and rather impressive. It is definitely larger than pictures would lead you to believe. the design of the strap lugs masks part of the bulk Still it is smaller than most ABC's, but by no means small.Overall it is a very nice piece. i love the all metal Ti look and the minimal ornamentation. I've barely had a chance to play with it, but here is what I've seen thus far:
Setting. the watch sets pretty much just like my nike oregons and most Timex's I have - very easy and intuitive. scrolling through modes is easy and a little slow because you haveto pass a title screen for each mode. Backlight is an electro luminescent type that creates a nice illuminated negative display (only the digits on the screen glow). Oddly the buttons are plastic (they looked like metal on the pictures - are the buttons on the SS model metal?). The compass is interesting. it is n't graphical, but rather a scrolling markee backed up with a degrees counter. effective, but not necessarily intuitive at a glance.
I'll let you know more as I have a chance to sit down with it and read the instruction booklet. Overall I'm very please. from what i can see, thus far this is a very nice watch, but slots in somewhere below the Nike oregon line in terms of overall usability and design. Tat is not a put down BTW, since the oregons are some of the best designed ABC's on the market. nicely done Highgear. If you are into ABC watches, this is definitely one you want to add to your collection.
Here are some unveling pics for your viewing pleasure:
The box arrives: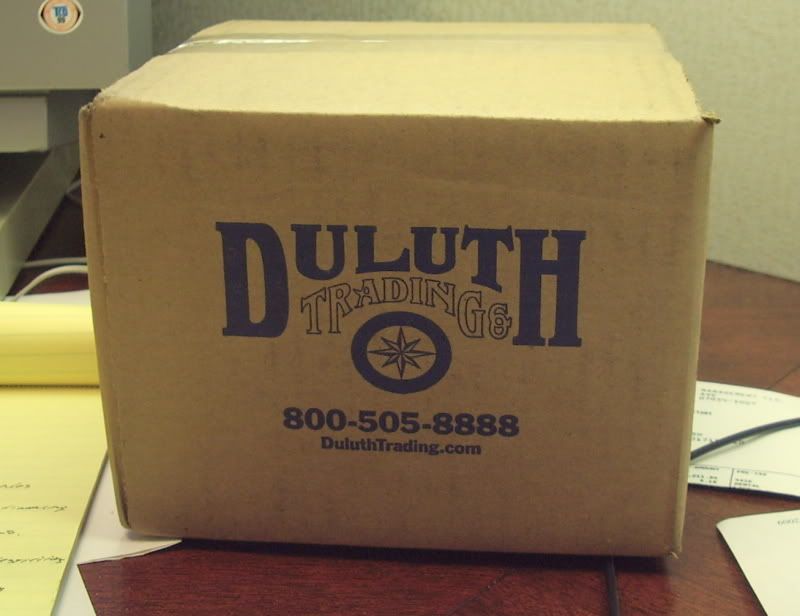 Package cushioning: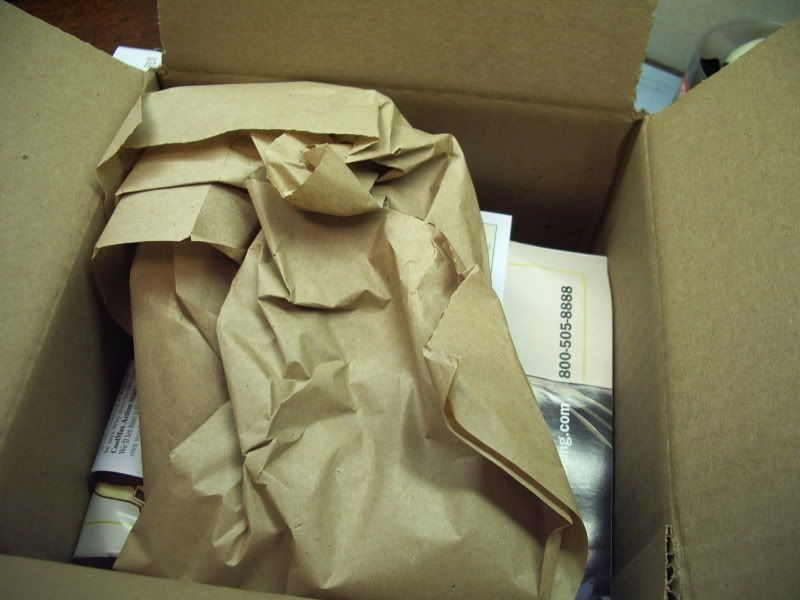 a few billboards before the final destination: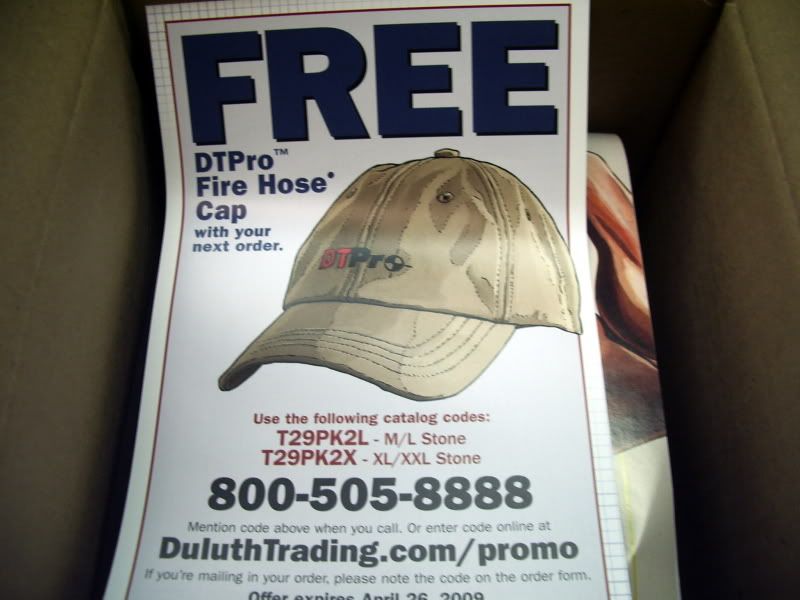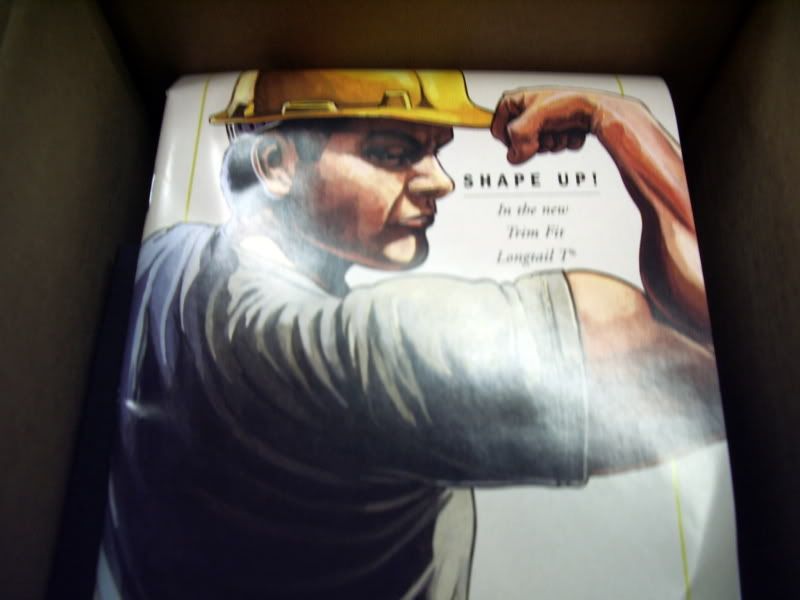 HighGear dead ahead!!!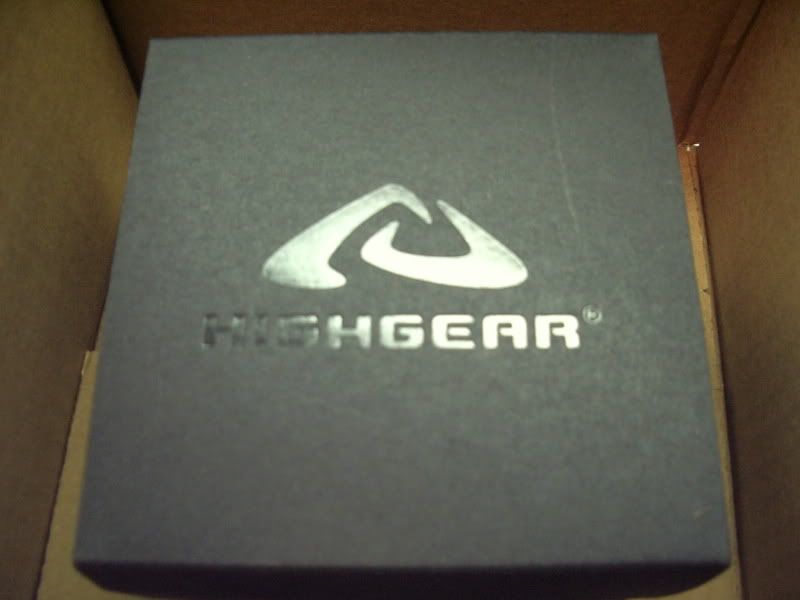 The Mighty Altis: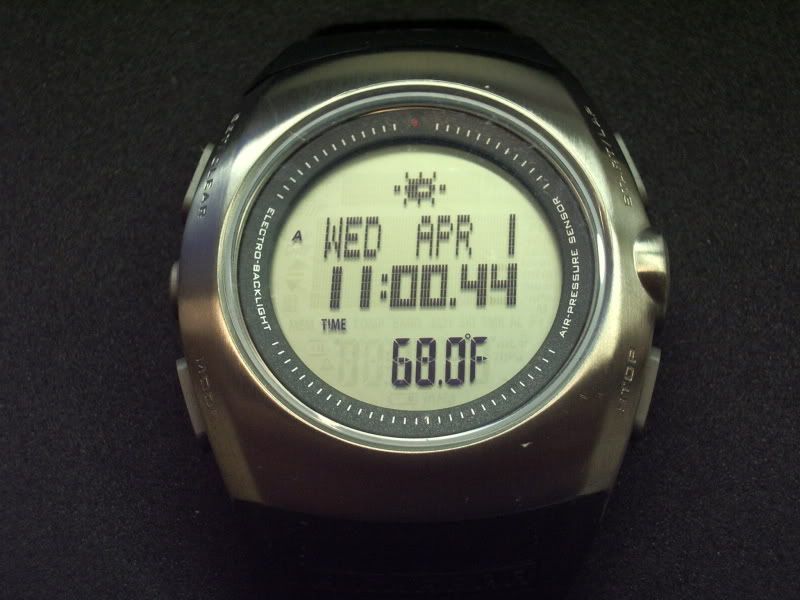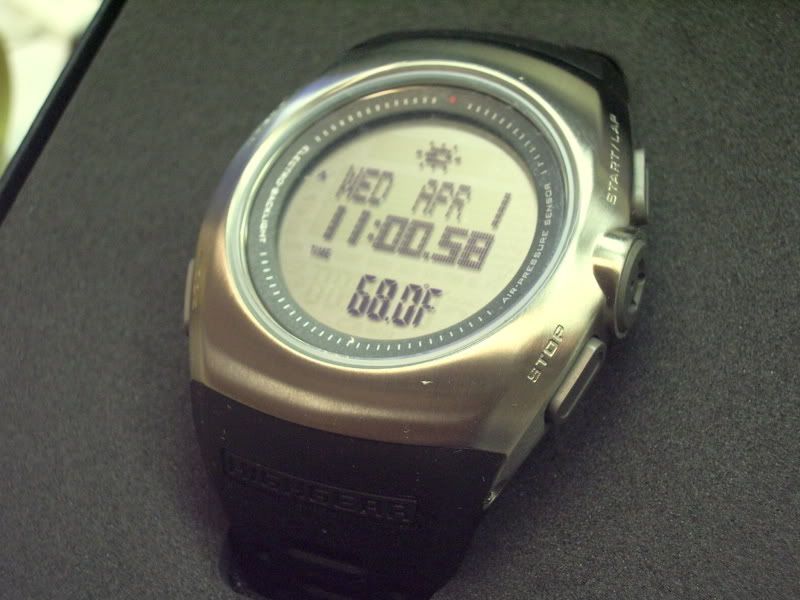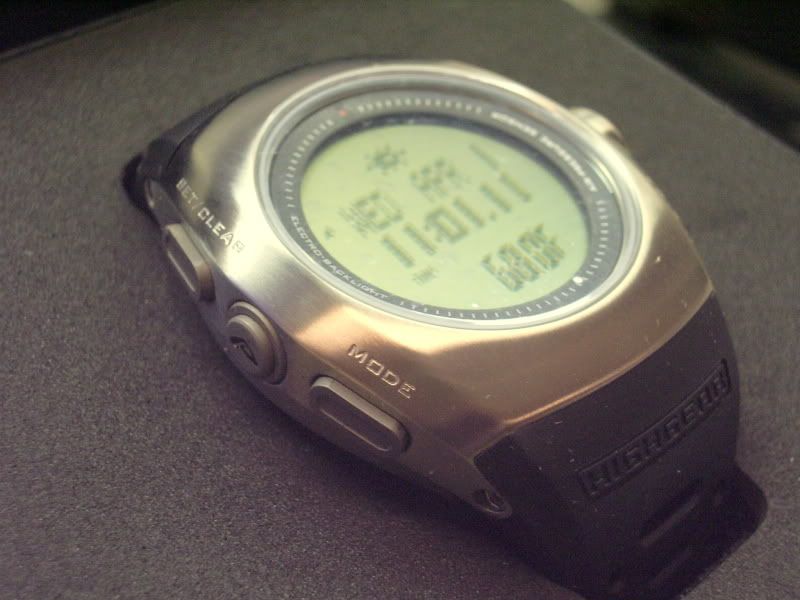 Prerequisite Wrist Shot: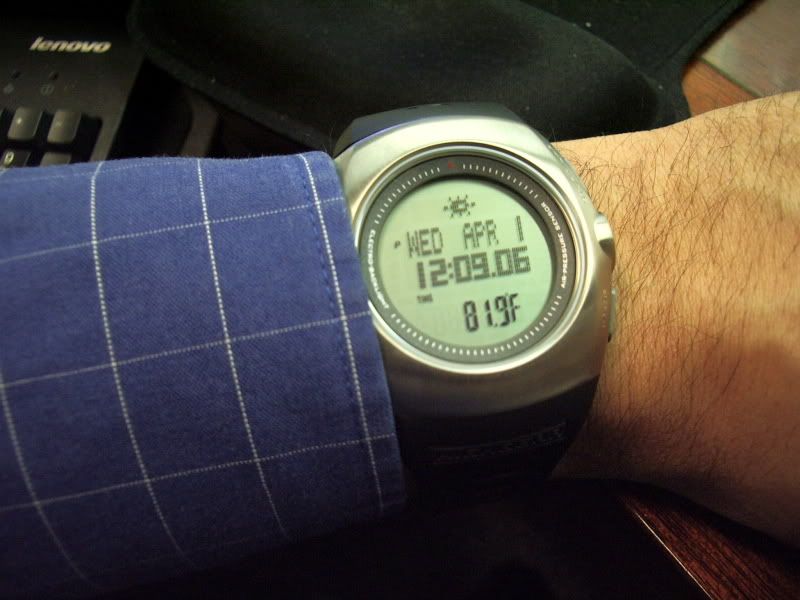 ------------------------------------------------------------
EDIT
Small correction. Mystro pointed out that he ran a conductivity test on the buttons to make sure that they are titanium as well. Upon closer inspection, it appears that i was wrong. the buttons are indeed Titanium, not plastic. I guess the warmth and lightness of the metal fooled me. now I feel much better about the attention to detail on this piece.
_______________________________________________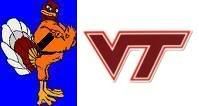 GO HOKIES