I'll start you all off with an old post that I made showing off the 6309s that I own:
Well... The wait is worth it. Check out these MINT 6309s and a Mint 6306.. All by Jack@IWW. Originally posted on December 18 2007, 7:49 PM
The wait used to really bother me. But I've grown older and now have more patience. I waited 9 months for a 6309 and a 6306. It didn't really bug me that much as I had another 6309 that I could wear. But when I got the watches back, Man, simply Stunning!!!
And I know that no one can do that High Quality of work anywhere in the World. And I hate to say this, but, when Jack stops doing this, (for whatever reason). What then? I'll tell you what, all watches will be worth 2 to 3 thousand $ easy, at least!! But I will NEVER sell them!!
Just look at these things. The pictures are very far from what they look like in real life on the wrist. Everytime I wear one, someone, during the day, Always comments on the watch!
The one with the Red Second hand is the 6309-7040 from '79. The other watch is the 6306 from '78. The last 2 Pics are the 6309-7049 from '81, also by Jack@IWW. All watches have the Full treatment by Jack and are all MINT!
The first 2 watches have Domed Sapphire Crystals with AR Coating on the inside only. The last 6309 has a Flat Sapphire Crystal!
Todd.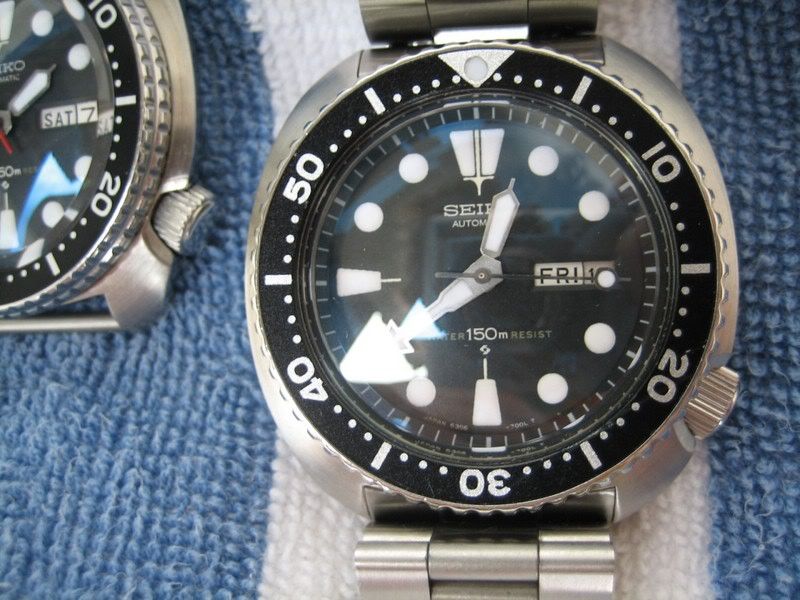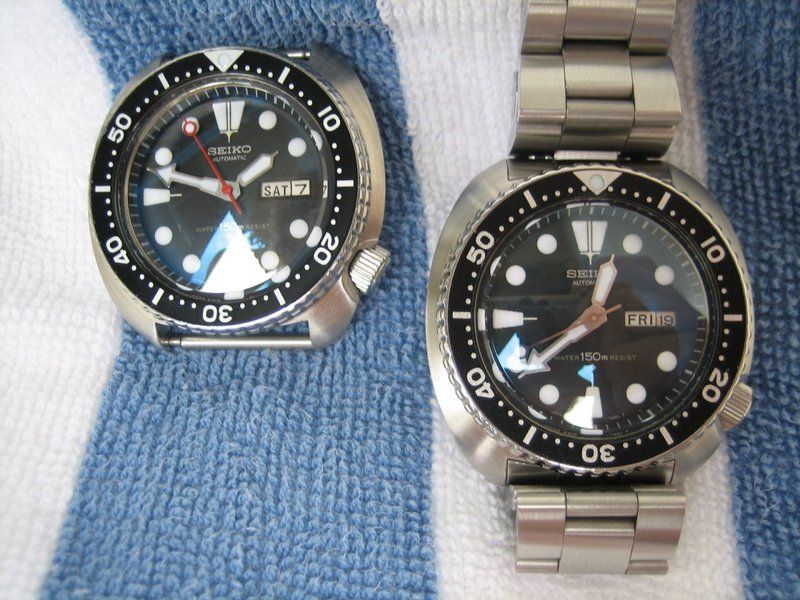 "From hell's heart, I stab at thee. For hate's sake, I spit my last breath, at thee." Khan Noonien Singh