From CBS:
In Chowchilla Wednesday night, Susan Atkins lost what is likely to be her last bid for freedom before she dies. Atkins suffers from brain cancer and slept through much of her four hour parole hearing.

Atkins was convicted of stabbing actress Sharon Tate 16 times, killing both Tate and her unborn son. Debra Tate, the sister of the actress, attended the hearing and spoke against a compassionate release for Atkins.

Many of those who spoke at the hearing believe Atkins current health condition does not remove her from the crimes she committed back in 1969 that she was originally sentenced to death.

Atkins will be up for parole again in three years, but may not live past the next three months.
[IMG]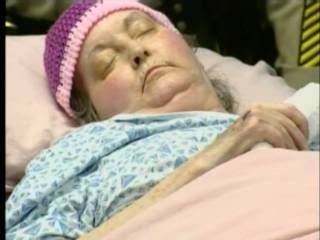 [/IMG]