Well JUST before I was to get back on my P-40 I realized I didn't remember seeing any tanks in the Pacific Group Build yet (if I missed any, my apologies) so I decided to jump right in and build one, or maybe two.
I had two old Chi-Ha tanks stuffed in a single Ziploc bag, no decals and only one set of directions. (Like I needed two sets?) I had been putting them off for two reasons, 1) they are tanks. I build planes 99% of the time and 2) they are 1/76th scale. I build 1/72 about 95% of the time. So this is where the 'YEE HAW!!' part comes in, I just opened the bag and started gluing.
The kit only has 6 steps, but in step one and two have you gluing 48 pieces together! That only leaves 17 more pieces in the entire kit, as you can see, there are a LOT of little wheels (remember the photo has two kits)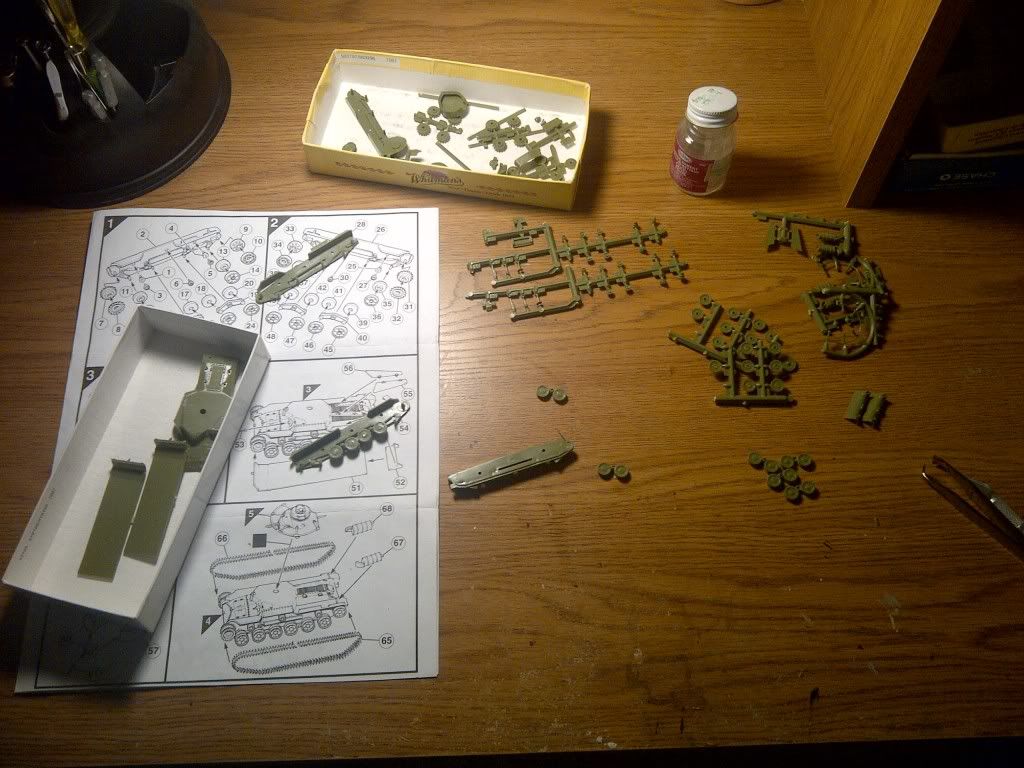 I decided to build both kits but I didn't want two Chi-Ha's so I'm pushing the first one through as a Chi-Ha and I'm using the chassis on the other one to build a Ho-Ni self propelled gun with a kit bashed gun and a scratch built casemate.
The Airfix Engineering on these little kits is GOOD, at a level well above Airfix aircraft kits of the same time making me wonder if there was a different design team on tanks. Fit is excellent and since the Chi-Ha was a bolted tank the rivets fit right in. The kit came together in a day and a half of on and off gluing.
Painted overall khaki from a rattle can I am now painting the camo scheme by brush.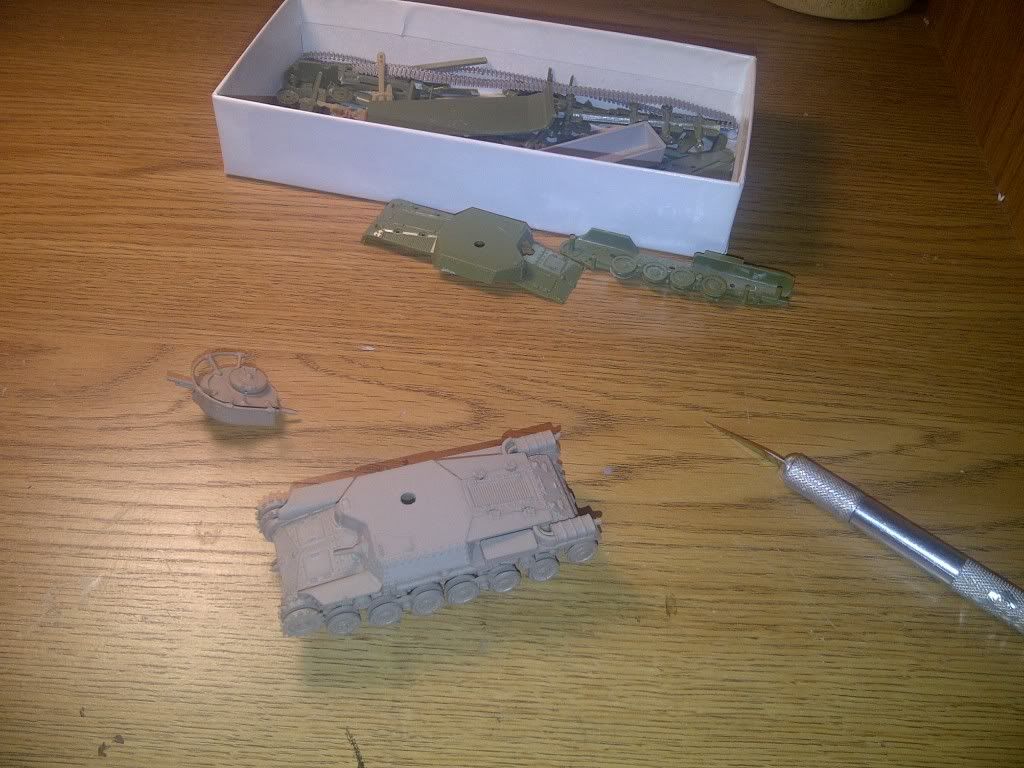 Fun little kit, even if it doesn't have wings.
Greg in OK