Greetings everybody
Last Sunday I started my Hurricane
About 30 years ago (this makes me feel old) in my teens - I had bought this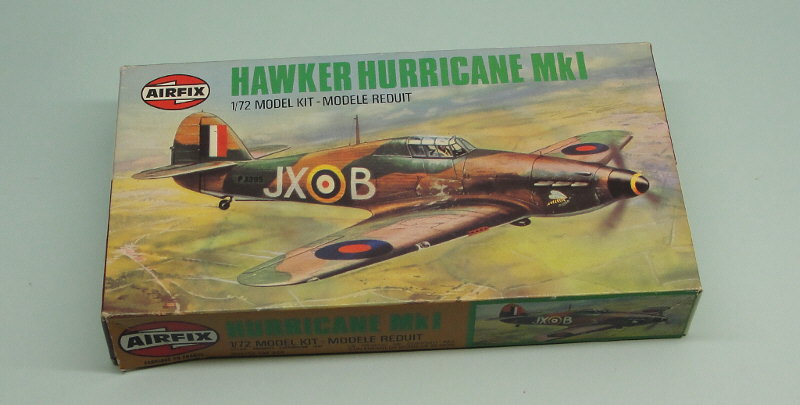 I build it in just a few days (and I hope to be able to repeat this now)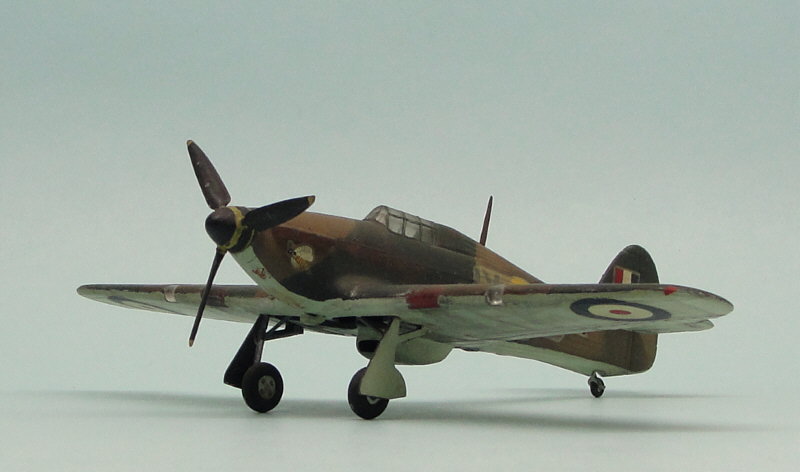 Not my best build back then
Hand painted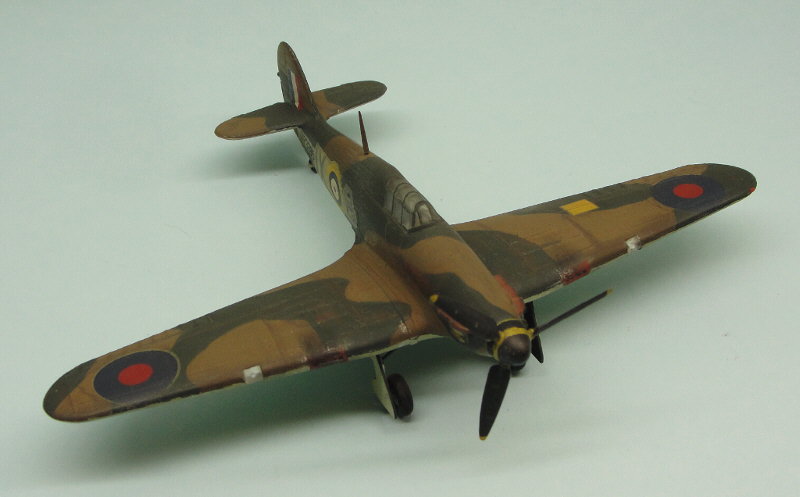 I solved the wing gap problem with strips of Evergreen
They are a bit too high - it was an experiment I never repeated again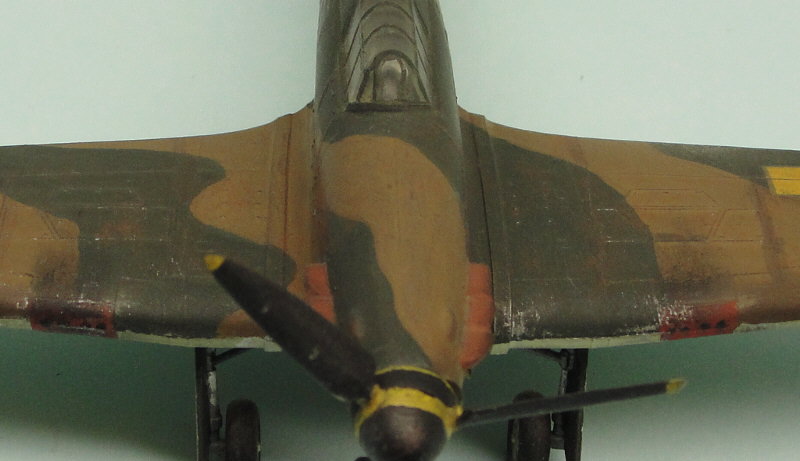 Another issue I remember was the (now very dusty and dirty) canopy
The bottom of the windshield didn't touch the fuselage - and I had to use again a piece of Evergreen to remedy this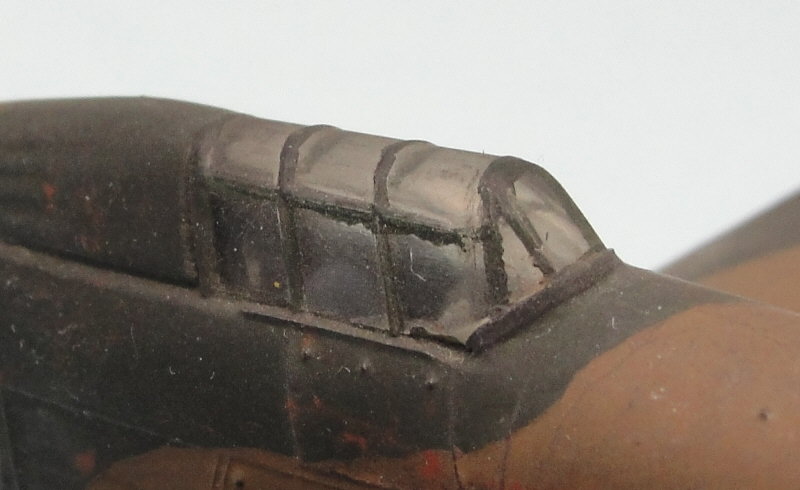 Silvering decals - a problem that really didn't keep me awake back then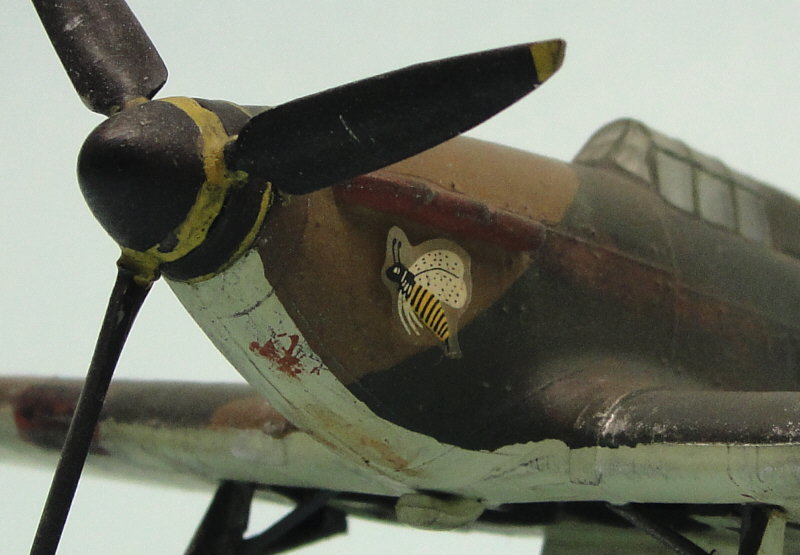 Over the years some of them even started to lift off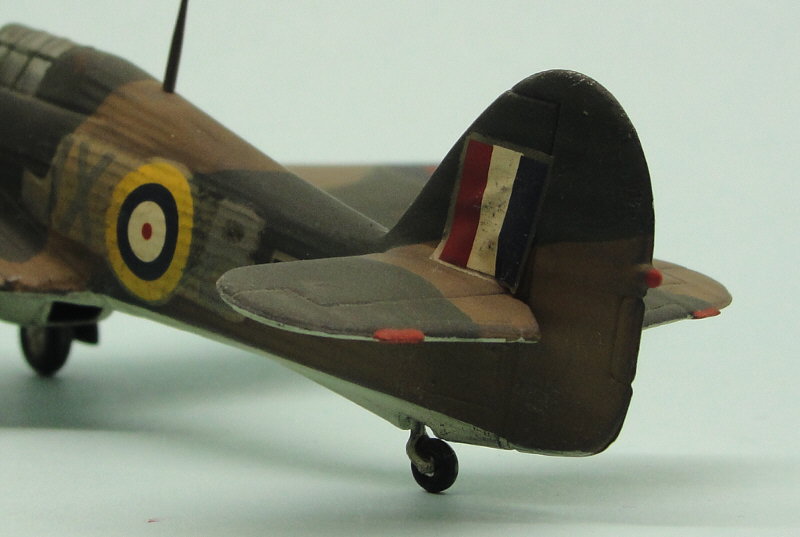 But it's a Hurricane - and the only Mk.I in my collection so far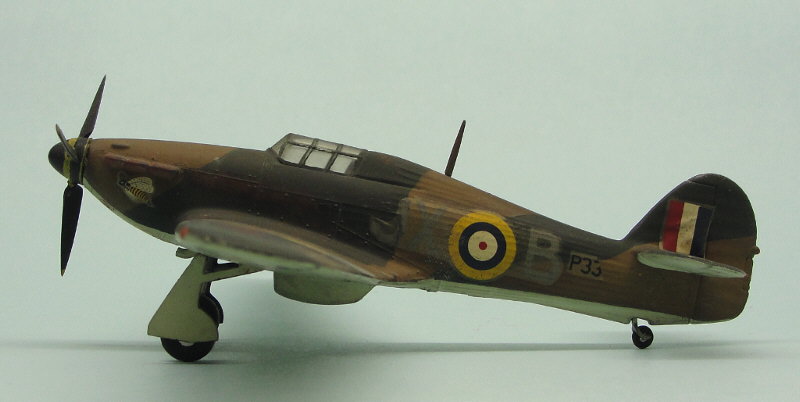 And now it's time for another one
Initially I wanted to do a Belgian fabric wing version - but this is a subject I want to do justice and this old Airfix kit is just too much work for this
So we go OOB
I think Stanford Tucks mount will be a great addition to the collection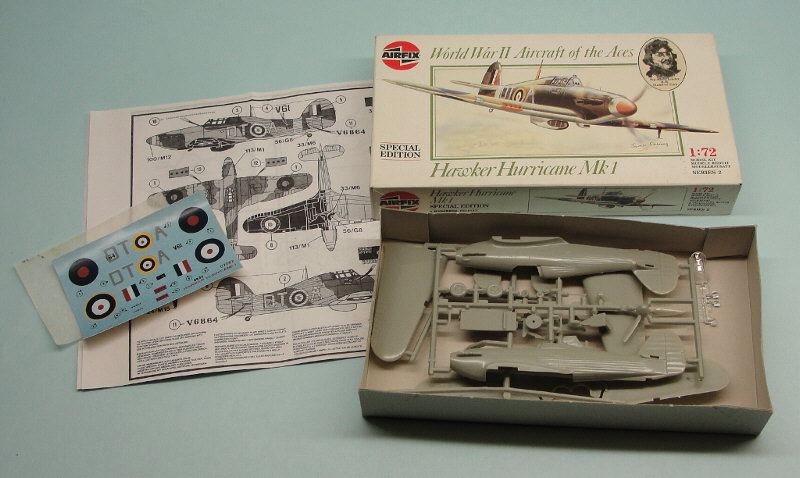 All the parts
Note the broken prop blade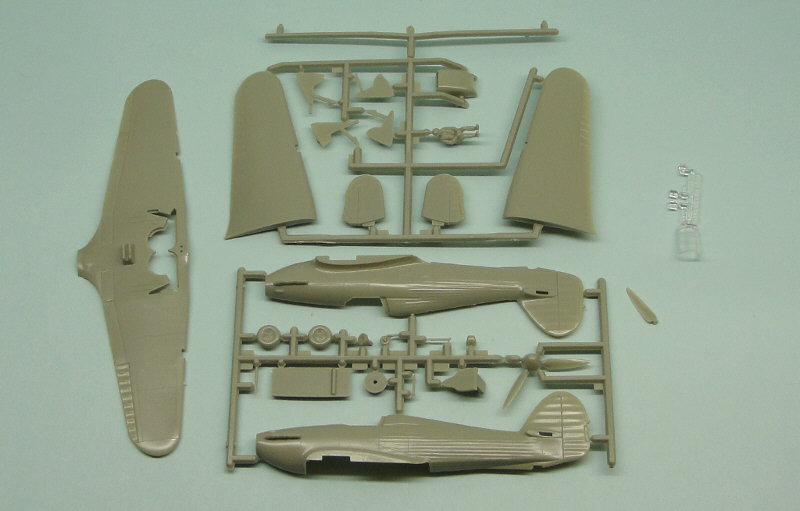 Not exactly a very complicated kit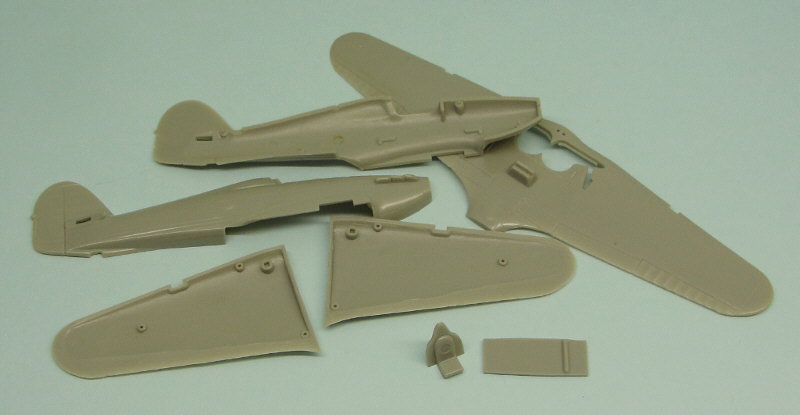 With a two part interior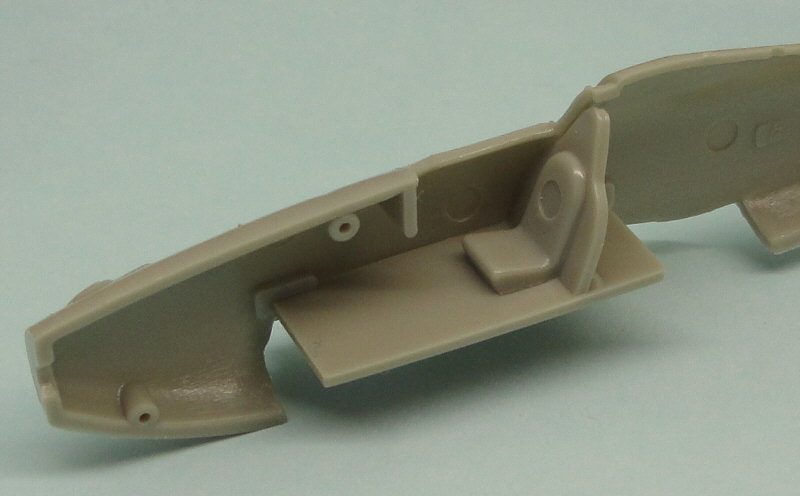 Though I added a control column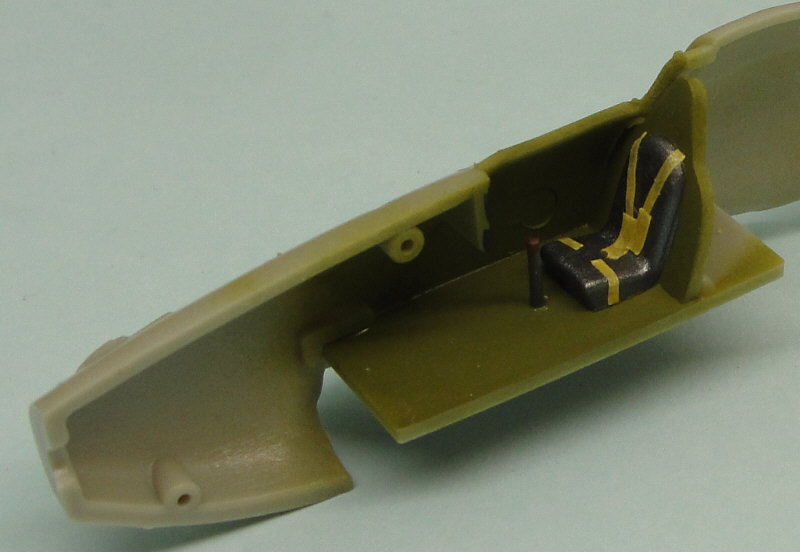 Closing the fuselage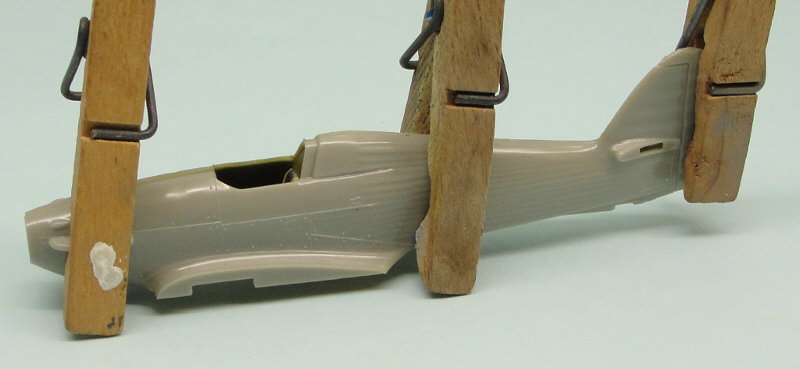 Knowing about the wing gap problem on this kit - I first glued the top wing parts to the fuselage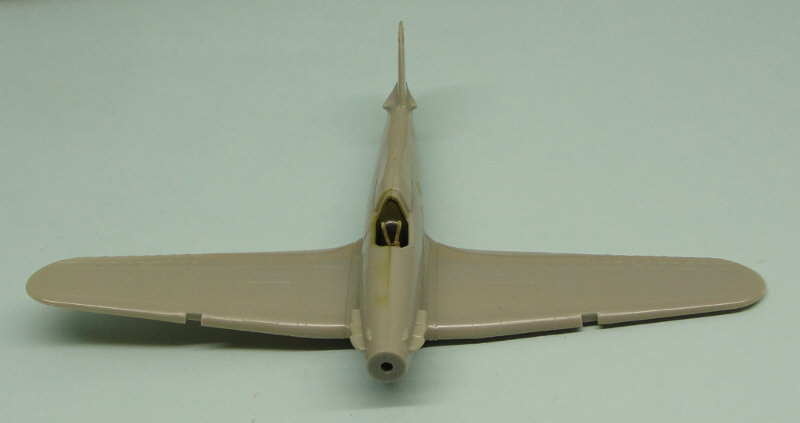 No gap
!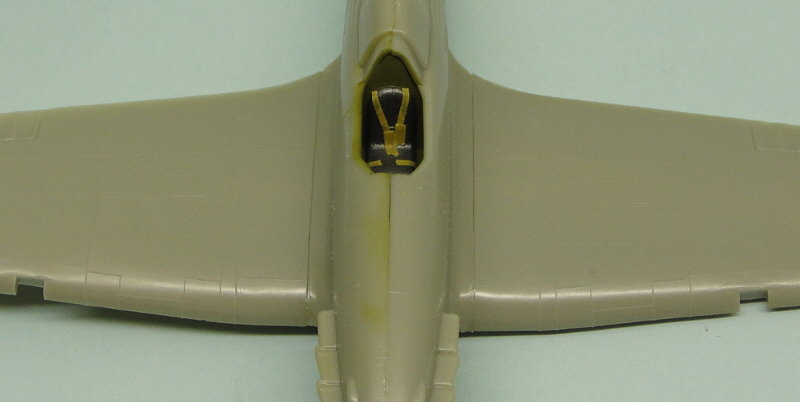 Of course aligning the full span bottom wing part now might be a problem, so we removed all the locating pins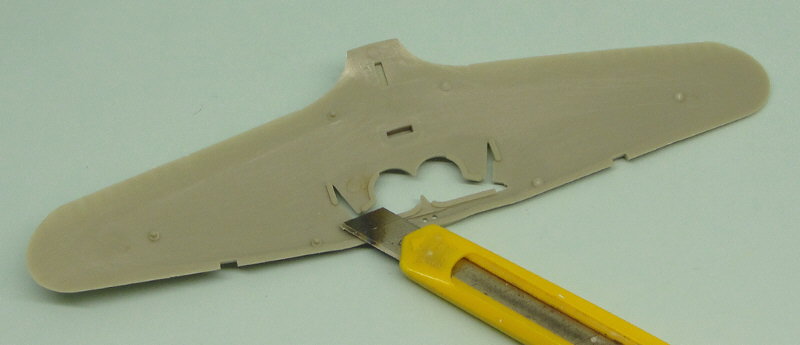 The wheel bay was kinda empty - so we quickly throw some plastic card in it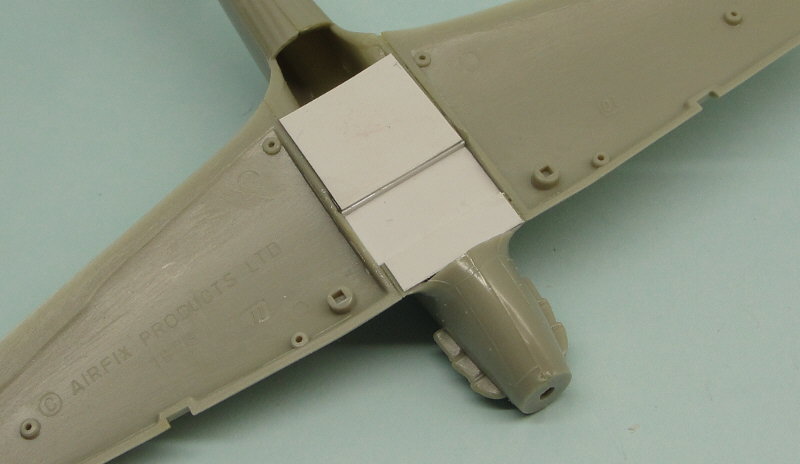 The bottom wing part was glued in position at the centre - pretty good fit by the way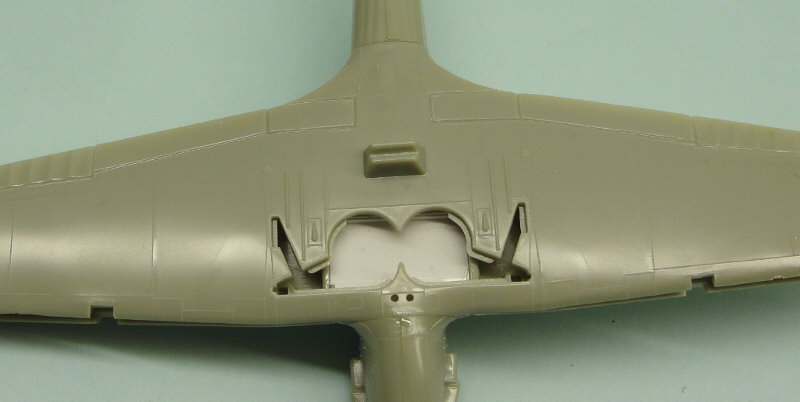 When almost dry - the outer wing parts will be glued together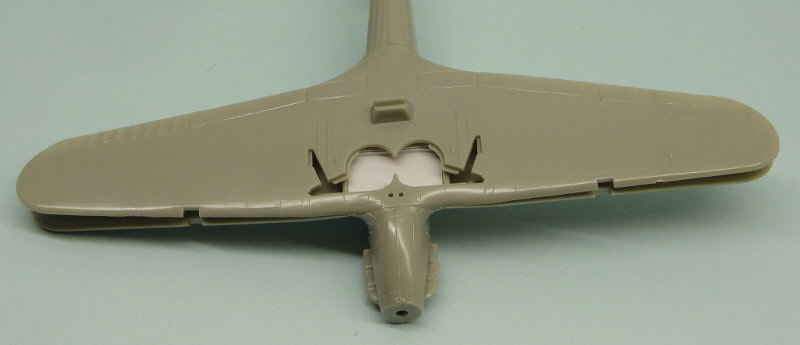 Easy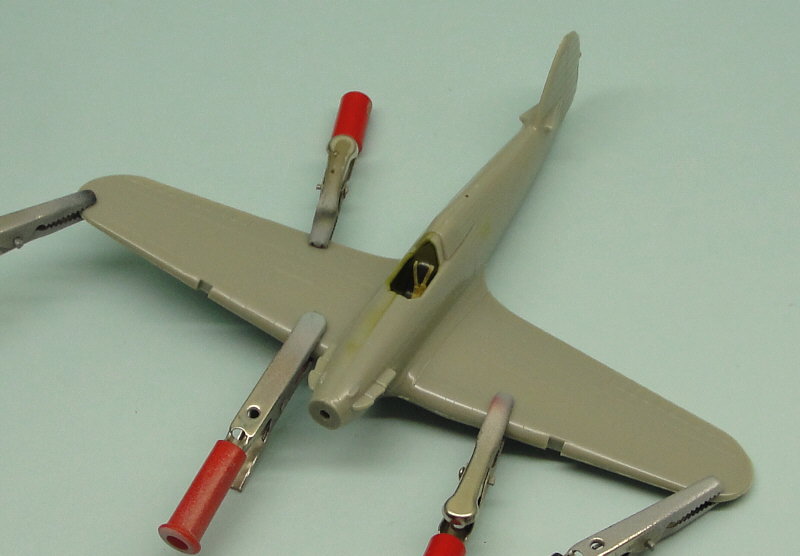 And a night under some tape secured a good dihedral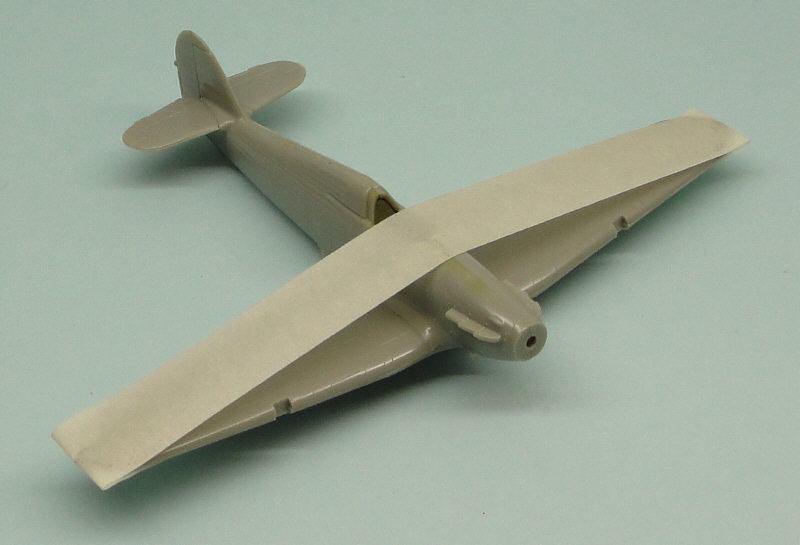 The horizontal stabs were almost a good fit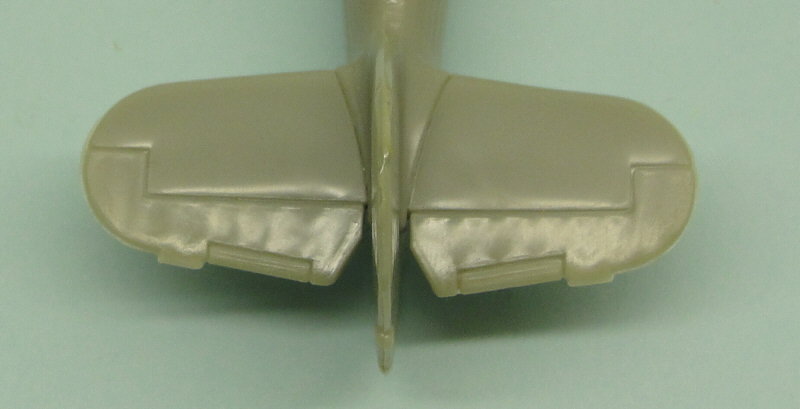 The only real problem was revealed the next day (today)
I should've used my mouse traps !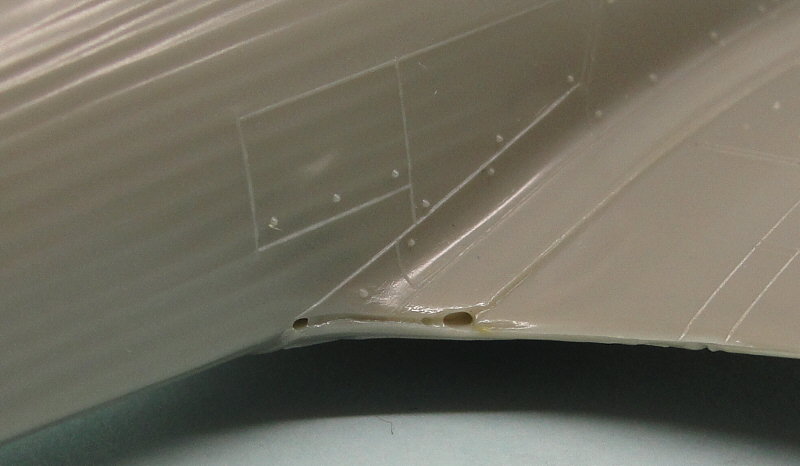 Otherwise things looked good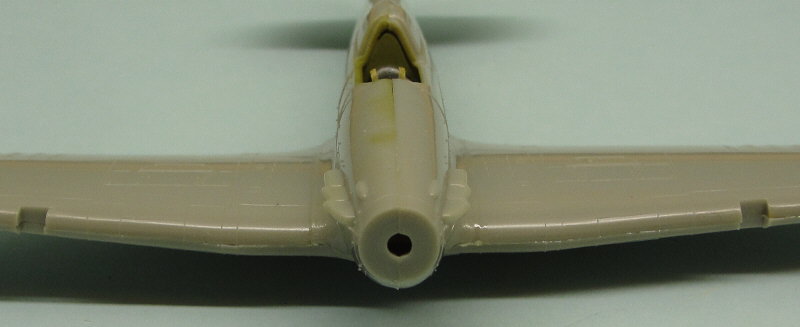 No gaps
!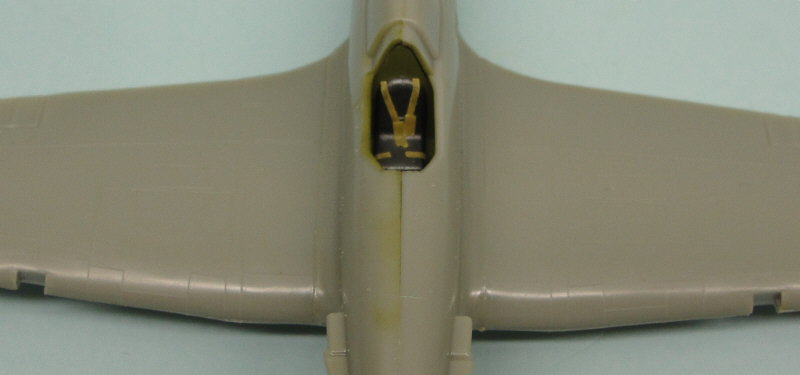 But of course - I had to have the mandatory glue finger print - right on the fuselage fabric - where else?
I hope I can buff this out...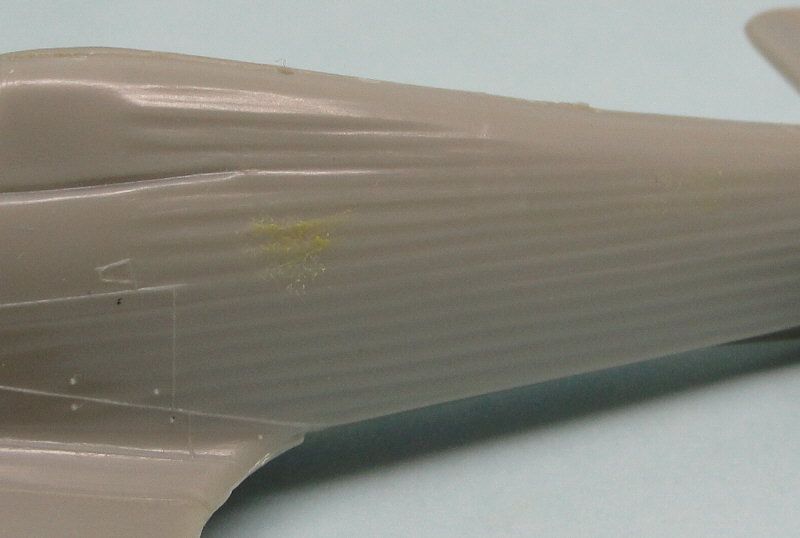 I quickly painted the insides of the wing lights silver
And I added some filler - old habit - can't leave it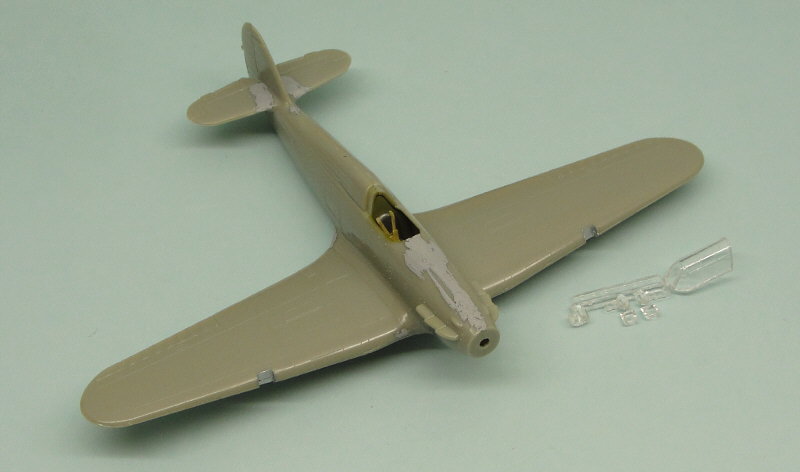 Wheelbay was shot in Vallejo Model Air Chrome - as it was already on my desk - within hand reach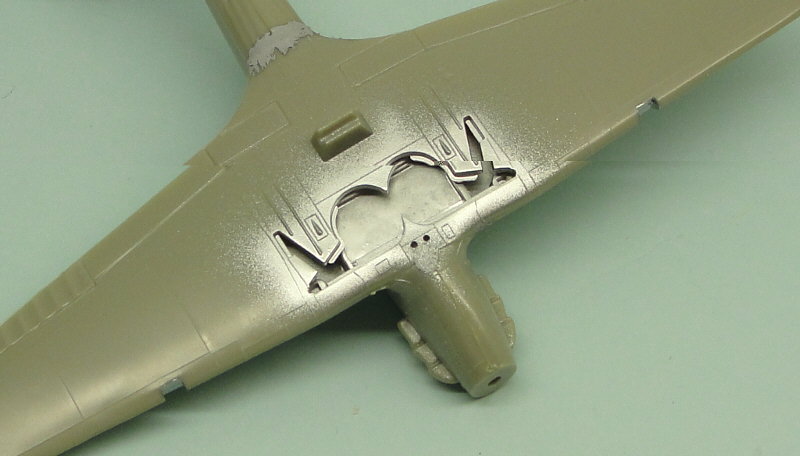 Quickly cleaning up the overspray - with Vallejo airbrush cleaner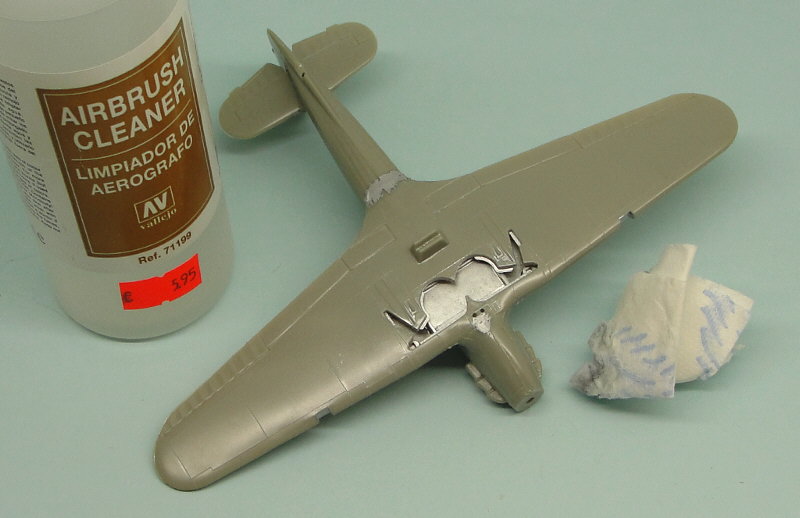 I know this is not a very exciting story
But trying to assemble this kit without too many gaps was a nice challenge which gave me much enjoyment - and satisfaction
The next challenge is now to paint it in just a few days
Friday I will post an announcement for the combined Plastic Pix post - but participants can already send me one or more pictures of their Hurricane(s) - I intend to post this on May 1st
Thanks for your interest - bless you all Airfix critters
* * *
William De Coster / Belgium
/
Plastic Stories
1/72 -
Special Hobby
-
TT-1 Pinto
:
Part I
(incl Panthers Cup 2012 show report)

1/72 -
Airfix
/
Jo-Han
-
Mitsubishi Zero/Rufe
conversion:
Part I
Just like the perfect woman doesn't exist, I will never build a perfect model.
Puts me on a par with God