Or it could have been the red wine....
Hi All,
I have been watching all the posts on here, loads of fantastic work happening, to many temptations, especially with ebay a click away.... I must not buy I must not buy!
Some more work on the Viking, I wasn't happy with the wing alignment, so I tried the hot water trick and left it in a little to long... long enough to bend it double! so after a few attempts of bending it back and some (more) wine I decided the easiest way to hide the damage was to cut the wings off!!
After several attempts to create the wing fold I am now here...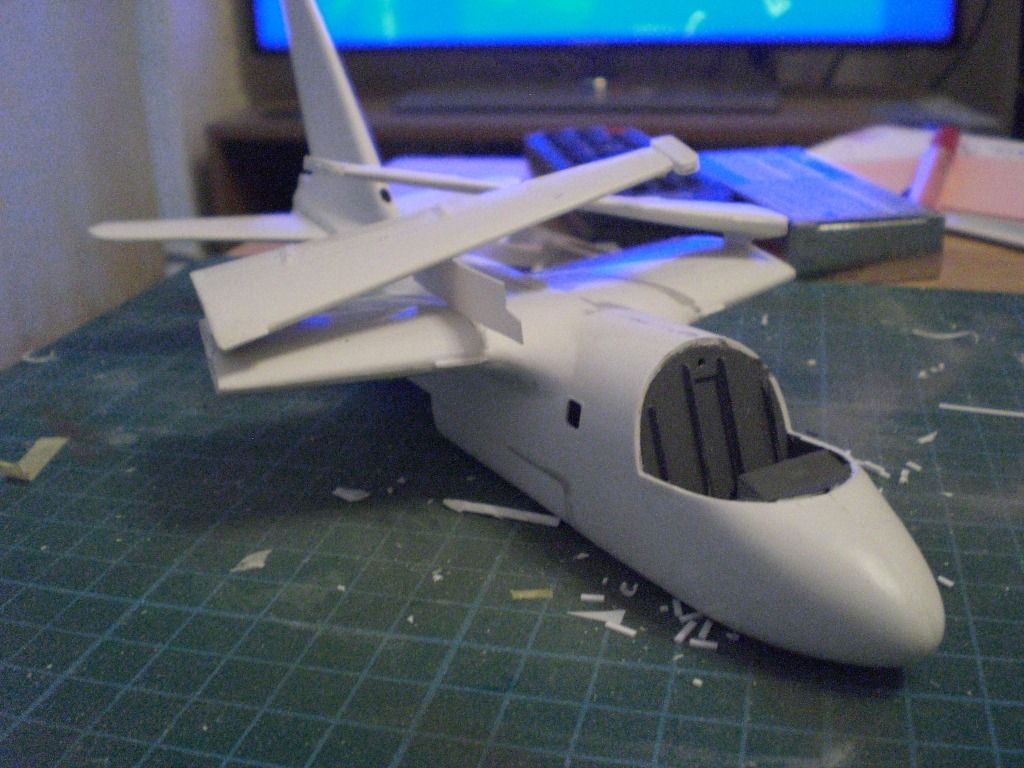 I need to add more gubbins to the wing fold area, but I am happy that the wings fold in the right directions and don't look too warped any more, I think I have even managed to hide the drunken surgery!
Thanks for looking. I hope to keep the updates more regular.
Jamie