Airfix Multi Engine Mess.
I wanted to save as much surface detail as possible. It is (was) pretty subtle. The trouble began when I used the kit's smaller windows. Many of them bulged out. Next time I'll fill them with styrene. I surrounded them with dymo tape to save detail and started sanding. Man those clear parts were hard. Took a lot of sanding. Long story short, in thinning trailing edges, smoothing leading edges, I pretty much gave up on saving surface detail.
[IMG]
[/IMG]
Looking at pictures the small windows look like little black rectangles, no use bothering with clarity. I'll mask and shoot those black
[IMG]
[/IMG]
Here is the squashed clear wind screen. If I can fair it in without fogging I'll leave it clear. If unsuccessful, I'll shoot it black too.
[IMG]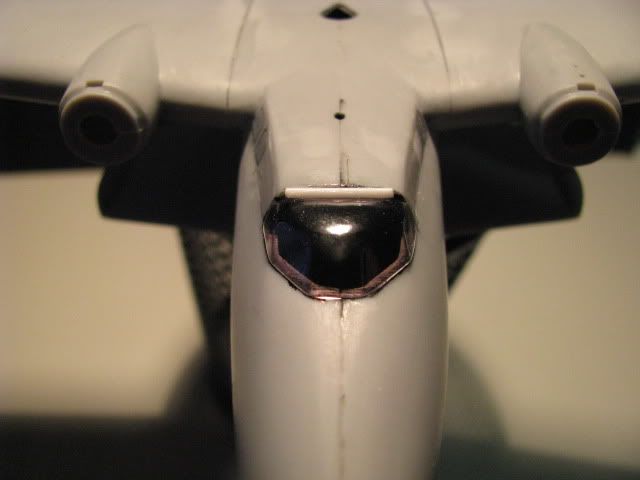 [/IMG]
Top needs some styrene and filler to fare in. Made the master too small.
[IMG]
[/IMG]
Trying to fix the tail plane here. It is wonky.
[IMG]
[/IMG]
Flaps down for this one.
I made a jig for the wings and could not, for the life of me, figure out why the starboard wing seemed to have more dihedral. I think #4 nacelle sits high and makes the wing look like it is angled higher. Not sure.
Primer don't lie. We'll see how much more filing, filling and sanding etc... , is in store
Cheers
AP