I mentioned in my last post that SirThomas wanted rockets fitted to his aircraft, seems his idea became very popular...
Simm Anthea and Sir Thomas worked around the clock along with the Fairey engineers and their efforts exceeded everyone's expectations.
Calculations were done, measurements made and then the cutting began...
I used as much plastic from the kit as I could. I cut and swapped things around on top.

Then brought in the tail.
Moran felt the elevators would be a bit heavy on the stick so close to the CG so while the Fairey chaps cut and moved back the horizontal stabilizers, Simm relieved the elevators to clear the rudder. Everyone agreed that the wings would be fine in span but should be fixed in the extended position, eliminating the folding mechanisms and thereby eliminating even more weight.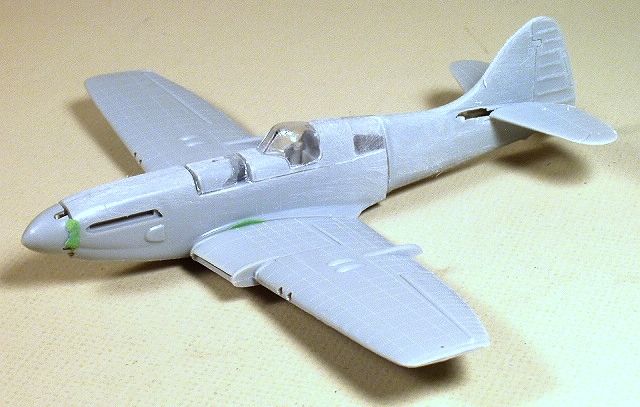 Much bondo and putty to smooth things along.
A coat of Tamiya primer to see where we stand.
Another go at the wing roots with the putty and I think we're good.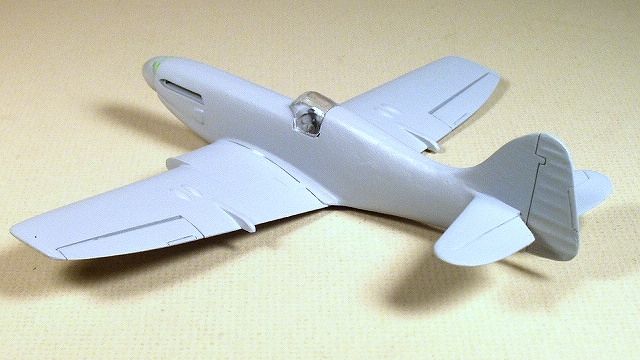 I've been assured by surviving Fairey engineers that this is almost exactly as they remember it leaving.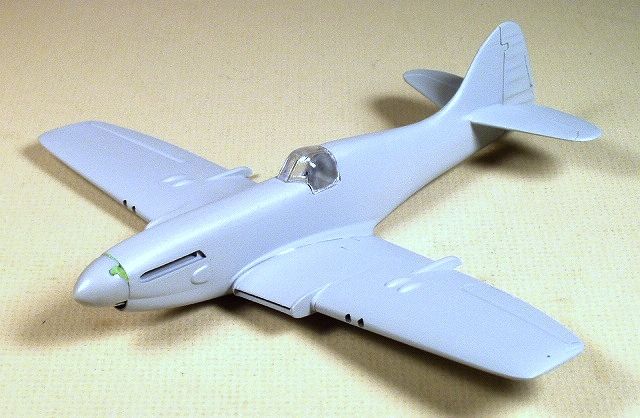 Thanks,
Allan
Youth, talent, hard work, and enthusiasm are no match for old age and treachery.
Multiple Mosquito Build, 1/72:
Intro
Part 1
Part 1.5
Part 2
Part 3
Part 4
Part 5
Part 6
Part 7
Part 8
Fini
Fathers Day A6M2:
Intro
Part 1
Part 2
Part 3
Part 4
Part 5
Part 6
Finish
Airfix Stuka 1/72:
Part 1
Part 2
Part 3
Part 4
Part 5
Part 6
Part 7
Finish
Airfix Hurricane 1/72:
Part 1
Part 2
Part 3
Part 4
Part 5
Part 6
Part 7
Part 8
Finish
Airfix Orion III:
Build Tutorial
Finish