Interior work has been mostly done, and the fuselage closed....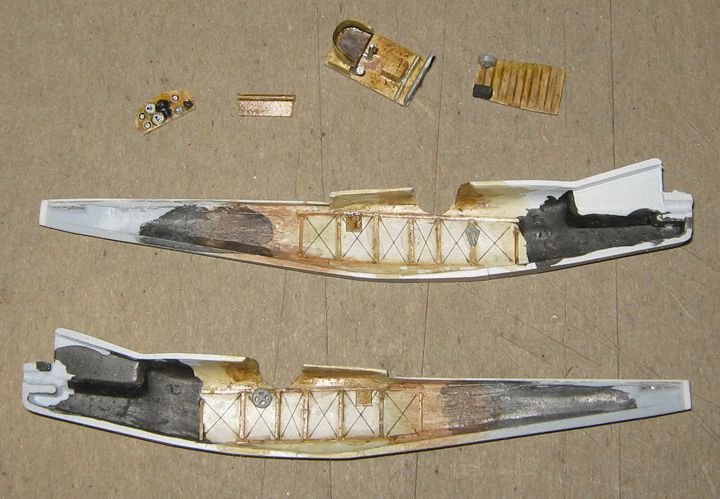 The interior rigging is tempered brass wire .004" diameter, blackened with Blacken-It solution. The seat is from a Tom's Modelworks etch set, as are the instrument bezels (the instruments are decals from the spares folder). The interior pieces are (left to right) instrument panel, observer's map-board, pilot's floor [i]et al[/i], observer's floor.
The pilot's cockpit opening was cut out before interior work was done (as it interacts with the upper longeron. This photograph shows what is left of the plug after the new opening was cut out.
Once the interior bits were fastened in and the fuselage closed, I cut out the observer's cockpit opening. This was done by gluing down a disk of .015" sheet, then cutting out everything inside it, leaving only a very thin rim to represent the race of the gun ring.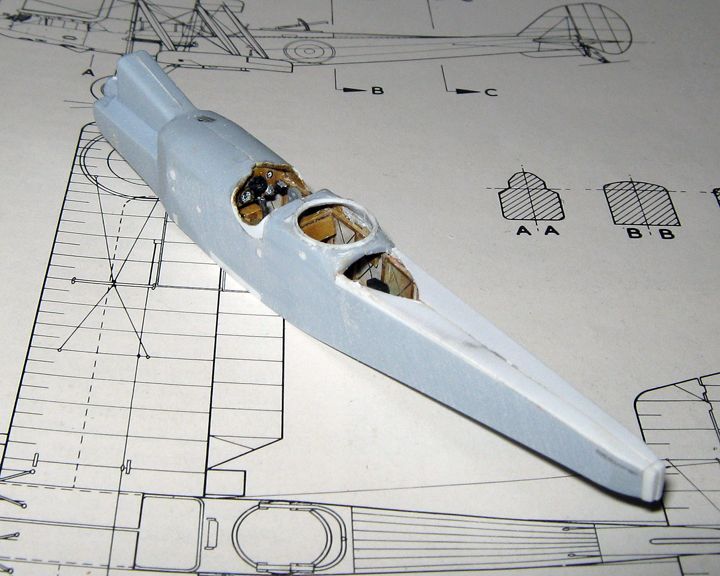 The observer's seat, and perhaps one or two other bits, will be added through the cockpit opening.
The next step will be to put in the turtle-back....
Earlier stages can be found here:
http://www.network54.com/Forum/578046/message/1340041274/R.E.+8%2C+with+some+corrections....+%28W.I.P.%29