G'day,
Been a while since I posted anything, still here looking at the many posts and updates just not doing much building at present.
A couple of friends and I travelled six hours by car to Albury, which is a town south of Sydney and on the border with Victoria.. (hense the clubs name). To attend the Border Scale Modellers annual show. It was a good show with some sixty modellers entering around 240 models, there were roughly ten traders selling goods and a Swap and Sell (I flogged off 8-9 items which was properous).. although there was little for sale at the Swap and Sell as opposed to past years. From Frank Morgan of Modelart magazine fame I picked up the old (Avro) 'Lincoln At War' book for $10...there is little on this aircraft so it was a bonus purchasing this gem! Caught up with fellow Airfix Forum member Li Choo who entered his Airfix 110's and scored a well earned second.. I entered my Swordfish but no result, lots of stiff competition. The show uses the moddellers who entered their models in the show as judges.. personally I am not convinced that this style of judging is a good idea.
Anyway some photos...
Friend Paul Green entered his 1:24 scale 109E: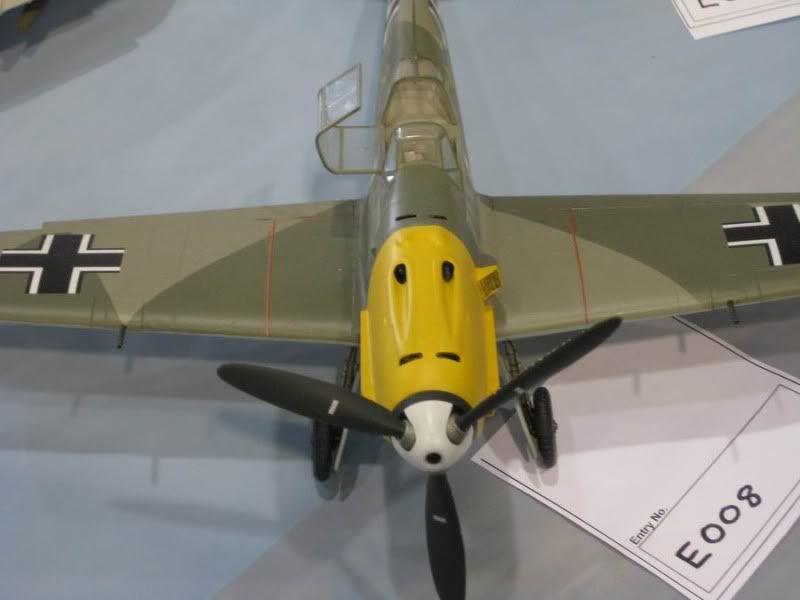 This 1:72 RAAF B-25 was excellent!
Li's superb Airfix 110: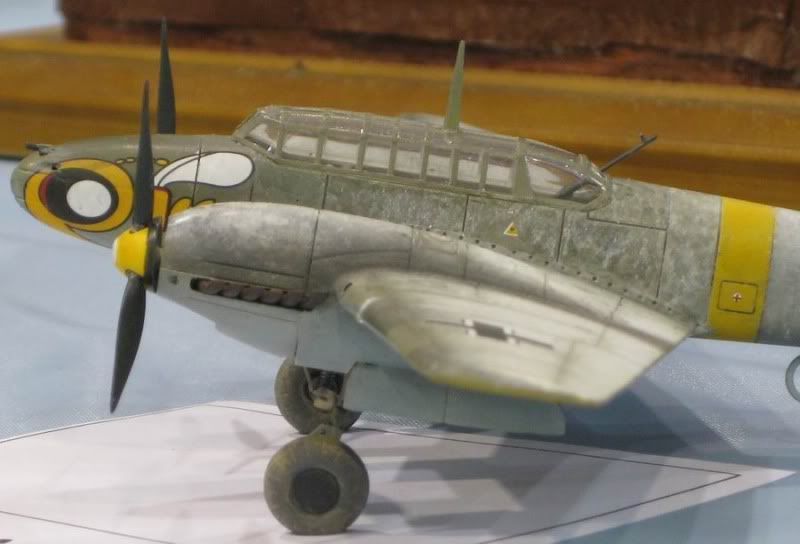 1:72 scale Luftwaffe 104... really lovely model and I think it got first..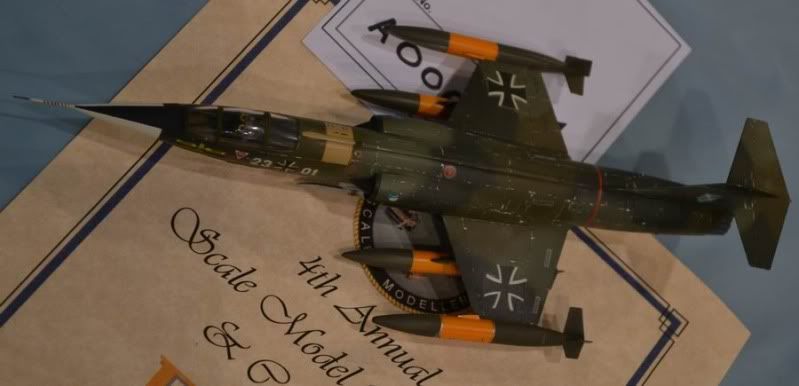 The old Hasegawa Neptune, one of a few multi engined 72 scale models there and bloody well done!
This was an unusual model and another well done build... 1:35 scale:
1:72 scale RAAF B-24.. very nicely done: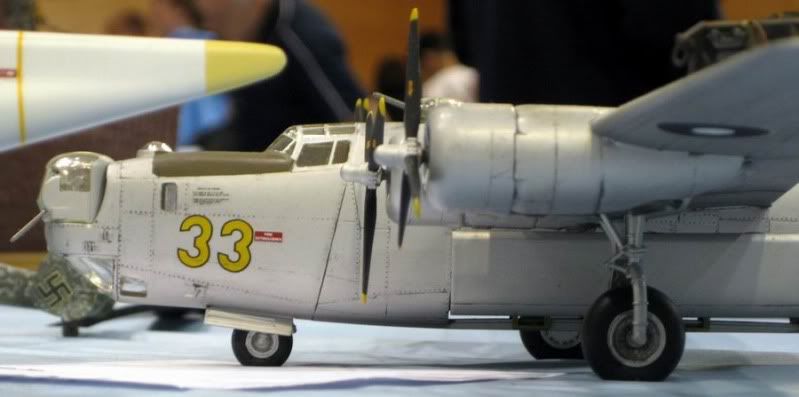 Same again: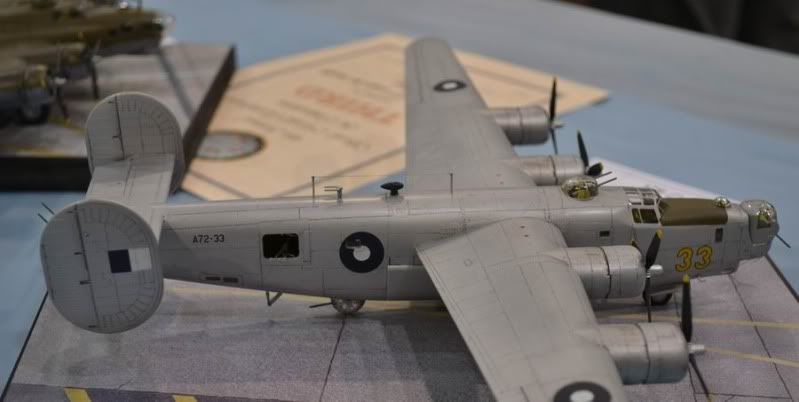 Another nicely done heavy in 1:72 scale: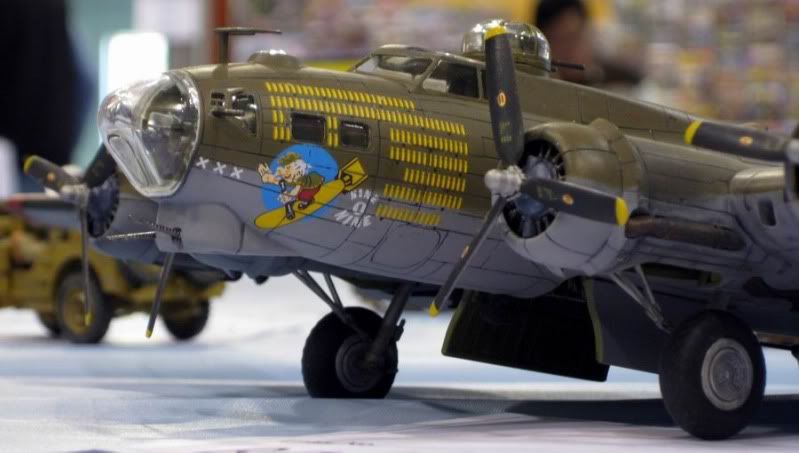 1:48 scale CA 15... I thought it was well done:
Dio of a Meatbox killing a Mig in Korea.. in 1:72 scale:
The spacious and wll lit venue:
Excellent Egyptain 1:48 Mig 21:
A club display model, RAAF Macchi MB 326 in 1:48 scale:
Excuse the pun but a nice bust, very well painted: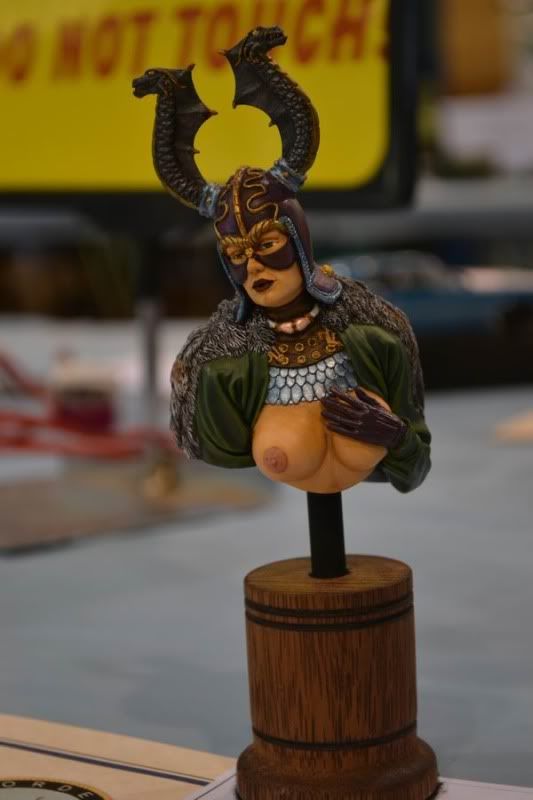 There were lots of other good models but my photos of them did not do the subject justice.
Simon