I spent last evening fitting the vents, which I will do a different way next time (what next time ???!) and adding a little extra detailing, the strop hooks for the cat, from thin copper wire shape and then flattened to 'sort of' match the real deal, and the retaining/ hold back point attachment.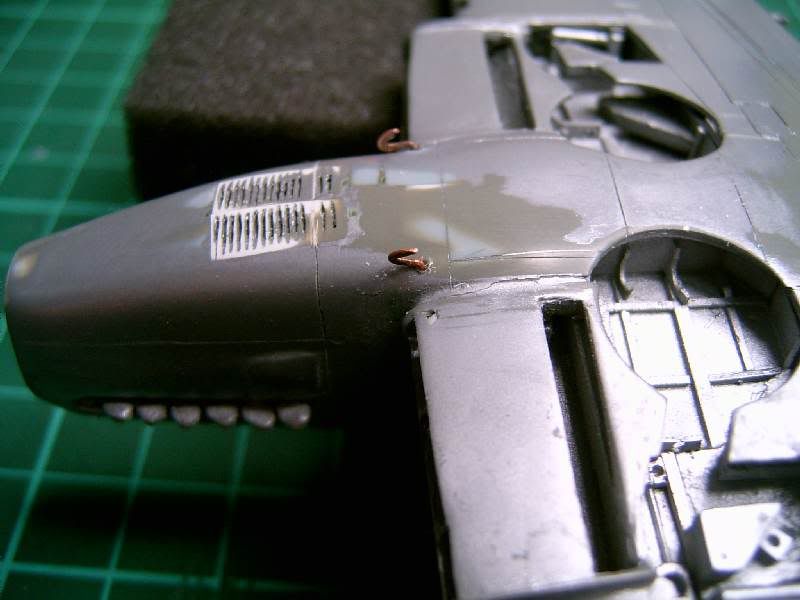 I airbrushed a coat of floquil's 'old silver'over the model, Hoo Har, lots of patching up to do, don't metallics show up the gremlin's!
I also started to work on finishing the undercarriage bits.
thanks for looking, keep warm ( it's real winter here at present wind, rain and snow further up ).
regards
DanJ