We will not paint this one purple - or maybe we just might
Ahoj Airfix critters
I was hoping to finish one more Pacific project before month end but the missus had other interesting plans with me - so I hade a late start with my new project yesterday evening
I will use the Jo-Han Rufe parts on the new Airfix Zero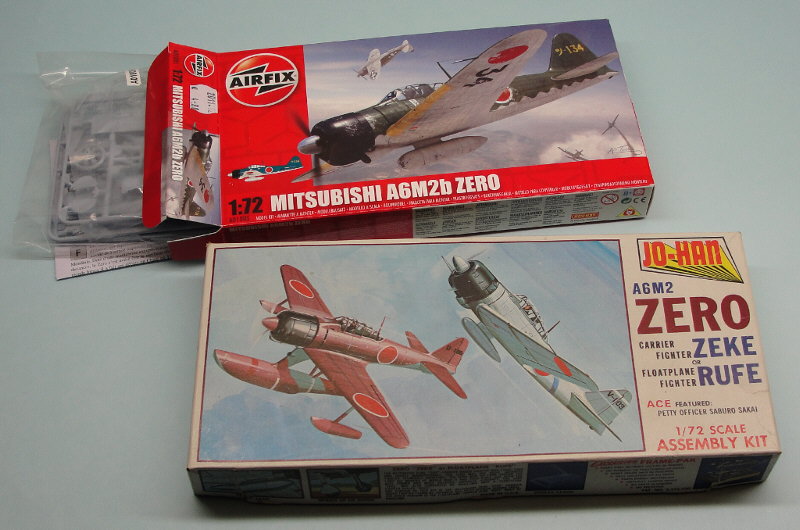 Earlier this year when I was on a Zero high, a good friend donated his Jo-Han kit to me, to complete my small scale Zero manufacturer collection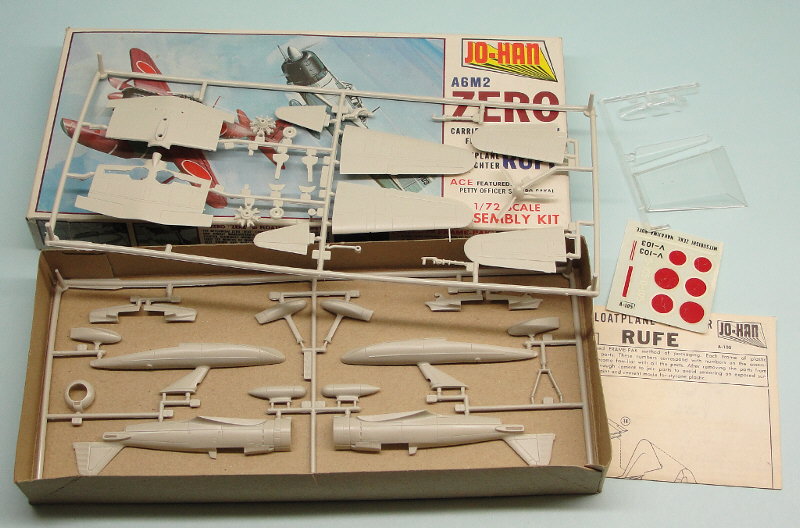 The kit has parts for a version with wheels (the Zero) - or with floats (the Rufe)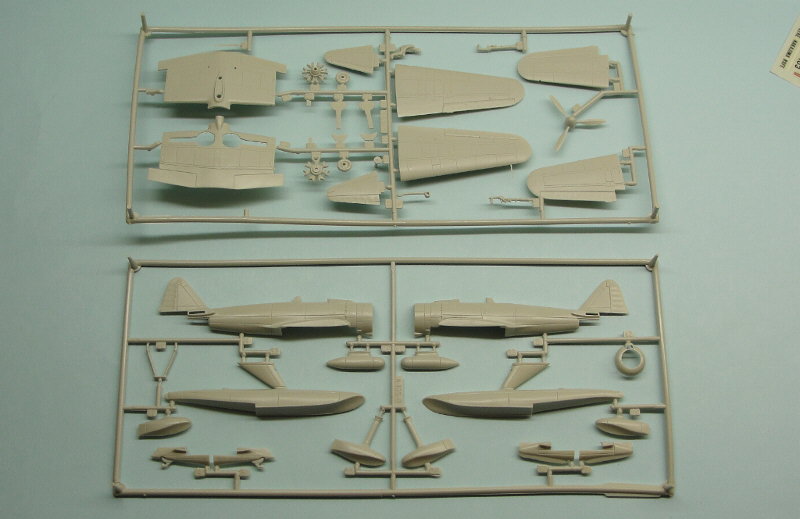 It's a very nice tooling - especially for its age (early or mid 1970s ???)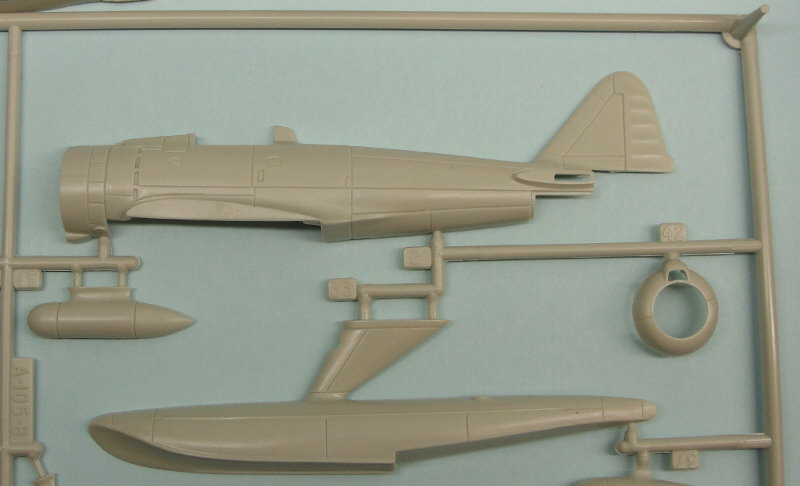 With very familiar (new Airfix !) engraved panel lines
Though the smaller parts - especially the wheels - are rather basic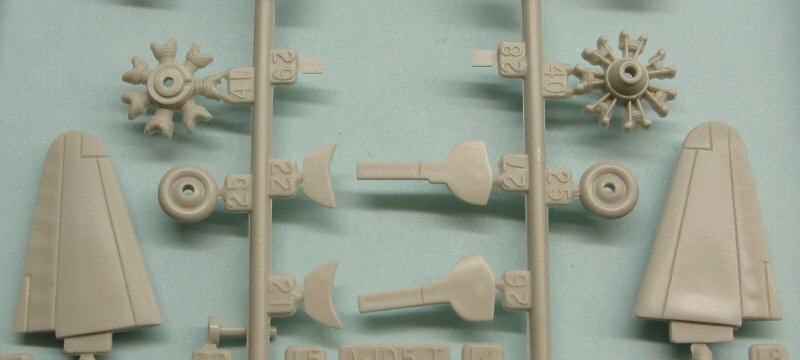 Decals look old and cracked - Nakajima was the subcontractor to build the Rufe version
Note the 3 part canopy - which may be useful to show off the nice Airfix interior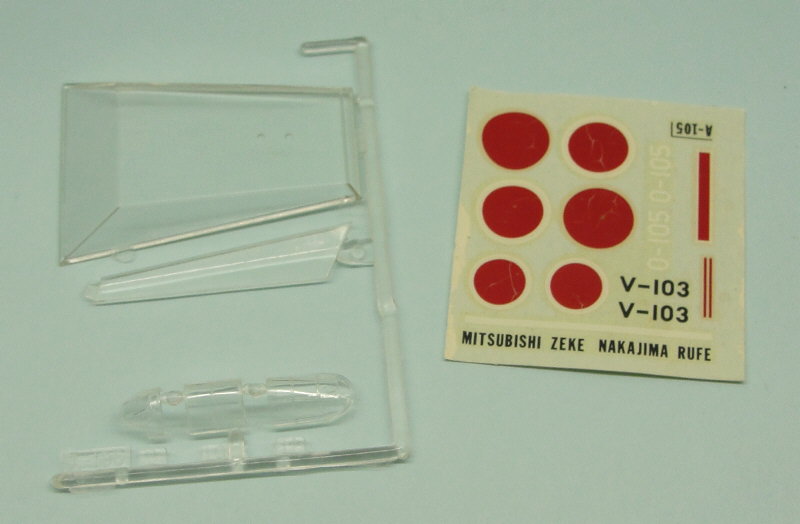 A long time ago people believed Rufes to be purple
And think about it... there are really not many opportunities to get a purple model in your collection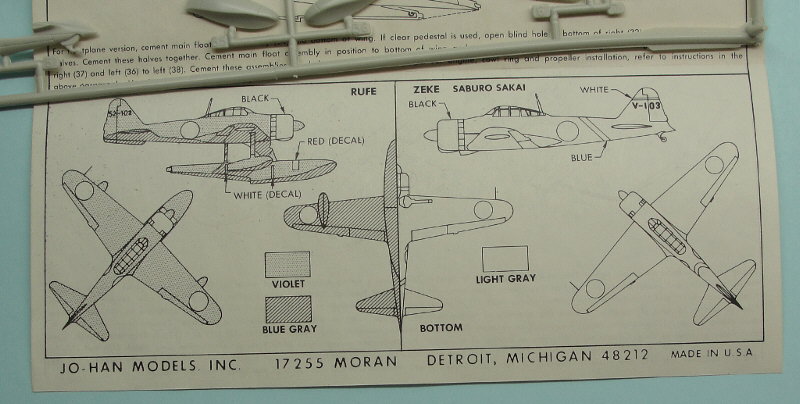 Work started with assembling the Airfix cockpit
Painted in Vallejo Model Air Interior Green with a 1/5 drop of Amarillo Yellow to represent Nakajima interior green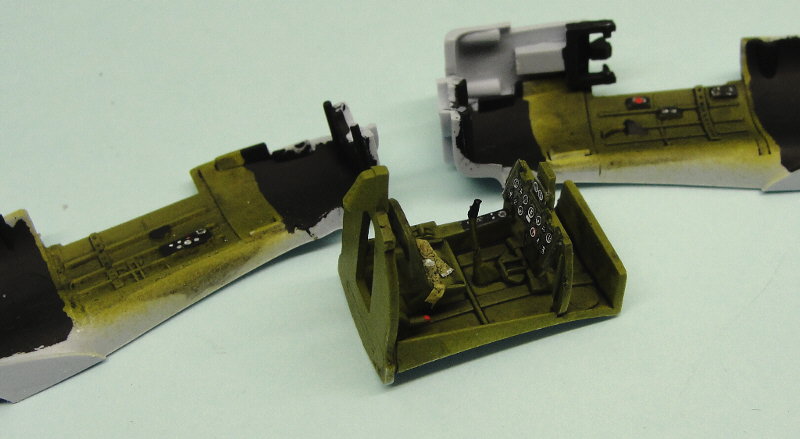 But my black oil wash made it look too dark
A Tamiya tape seatbelt was the only addition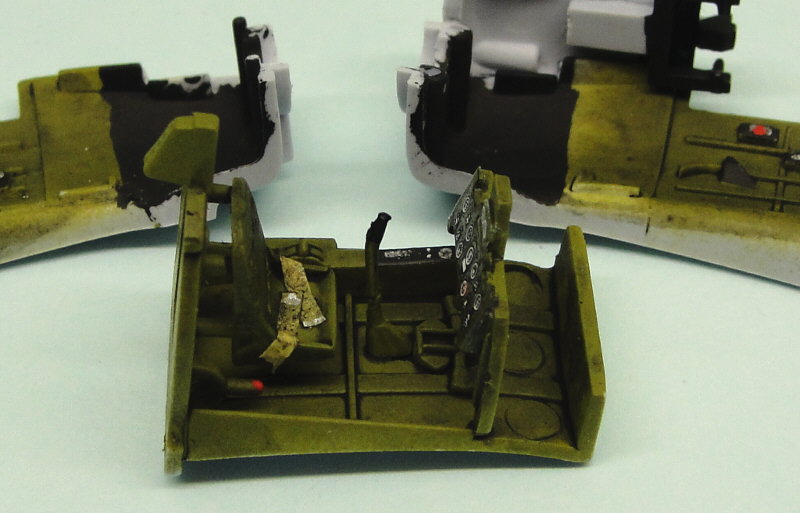 The fuselage halves needed some extra motivation to stay together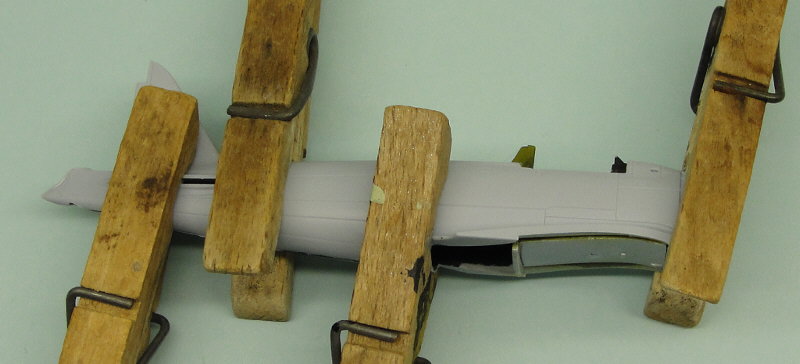 My first idea was to use the bottom centre wing of the Rufe kit - but it was 1 cm too short from leading edge to trailing edge, so I decided to close the Airfix wheel bays
It took me some time to realize separate pieces are provided for this - as the wheels up doors were not a great fit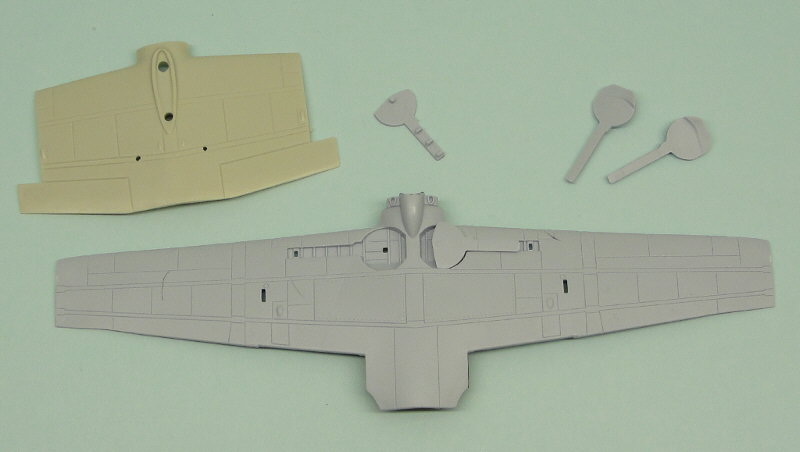 The tail cone is different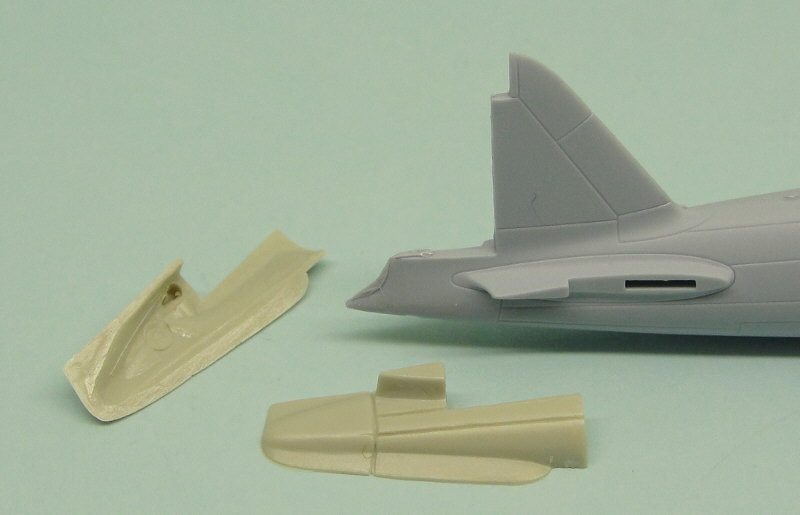 The joys of being Freddy Kruger for 2 small minutes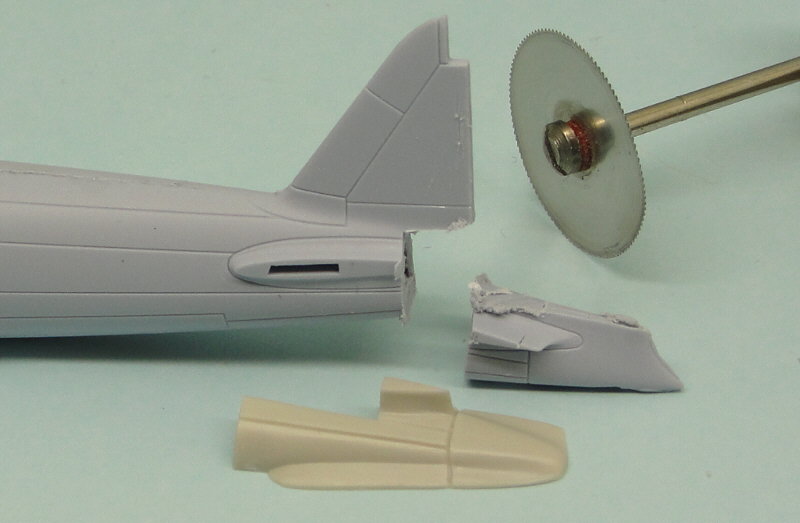 .... and another 2 minutes later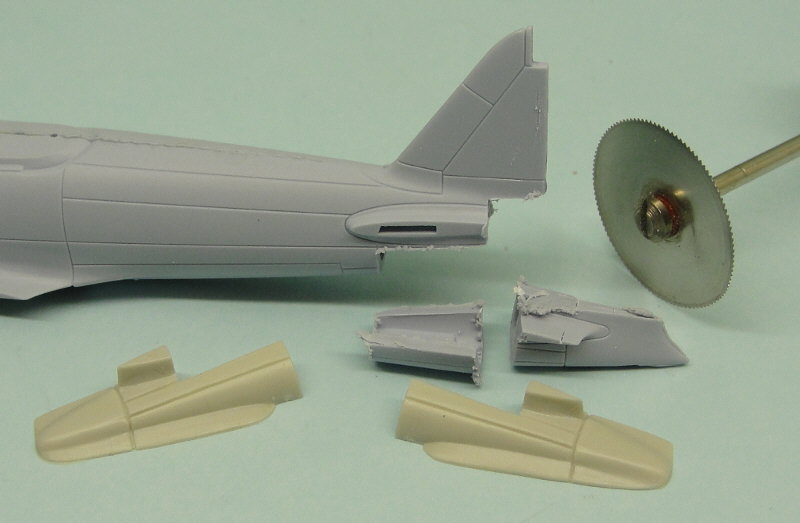 It was a very reasonable fit - except the vertical stabs on the Jo-Han parts are rather thick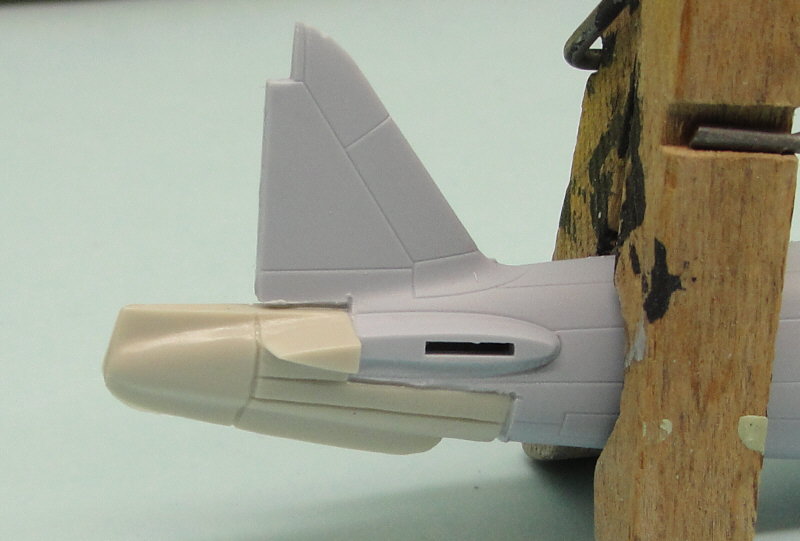 The Rufe had the radiator (?) in the pylon of the main float (if I expressed myself correctly), so this part had to go from the Airfix wing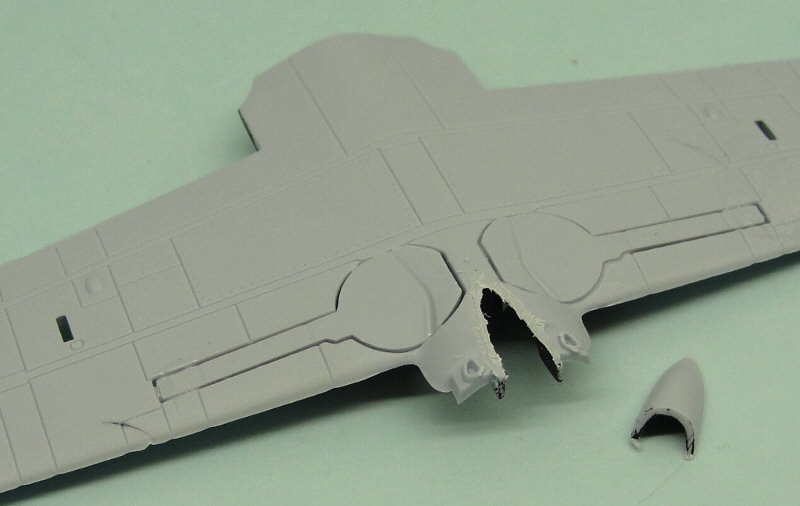 First the upper wings - with just a little bit of glue at the front and the back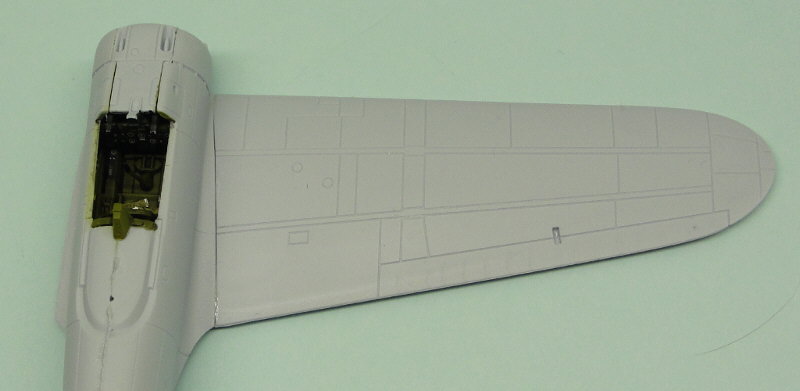 Then use more glue at the bottom to seal the joins

No escape possible for the bottom wing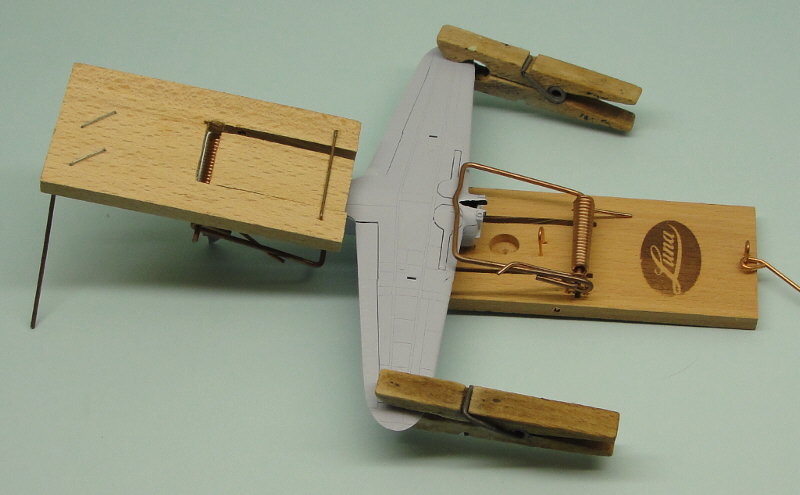 I decided to fill the deep Airfix panel lines
But I will do this in two steps - first the fuselage and the wheel bay doors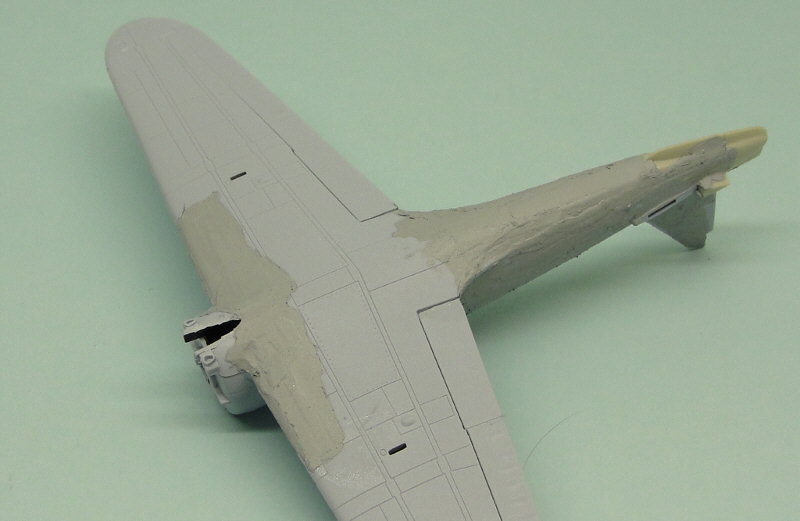 I'm afraid I will not be able to finish this one before month end due to my late start - but I will try to get a lot of fun out of it - and so far so good... but there's a lot of sanding ahead of me (oh why did I pick this project, I wonder...)
What about the other parts in the Jo-Han kit ?
Well... maybe I will build it on the 1/72 forum with the kit's Saburo Sakai decal markings - for those interested, this is one of the best "pilot biographies" I read in a long time - very hard to put down - highly recommended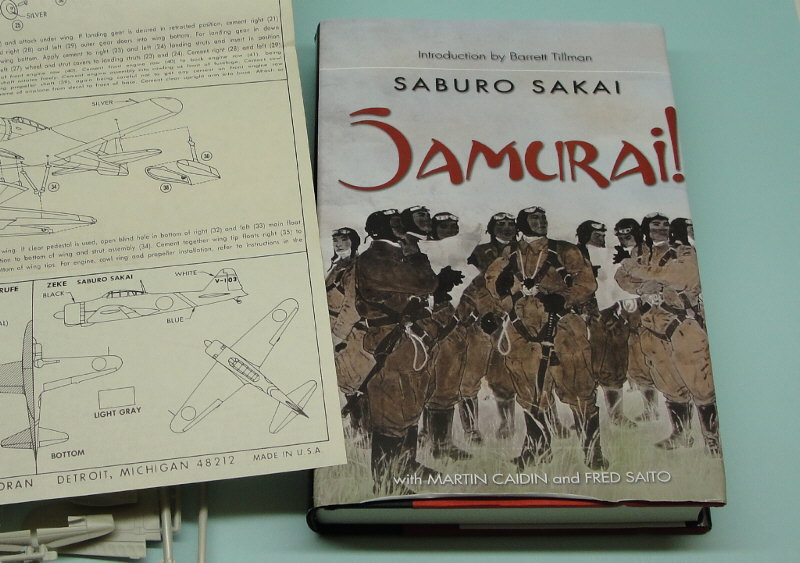 I also would like to thank everyone for the comments on my Hellcat a great many days ago - and I will now do my best to catch up with all the great work done here while my (very friendly) girlfriend kept me busy - sigh...
Thanks for your kind interest people - bless you all !
* * *
William De Coster / Belgium
/
Plastic Stories
1/72 -
Special Hobby
-
Bolton Paul Balliol T.2
:
Part I
-
Part II
1/72 -
Airfix
-
Hellcat
:
Part I
-
Part II
-
Part III
-
Part IV
/End

Just like the perfect woman doesn't exist, I will never build a perfect model.
Puts me on a par with God