Hello All,
I've managed to get back to this project. When I do sit down to it I seem to be afflicted not so much by AMS as *** (...scratchbuilding...). Anyway, here's the latest progress: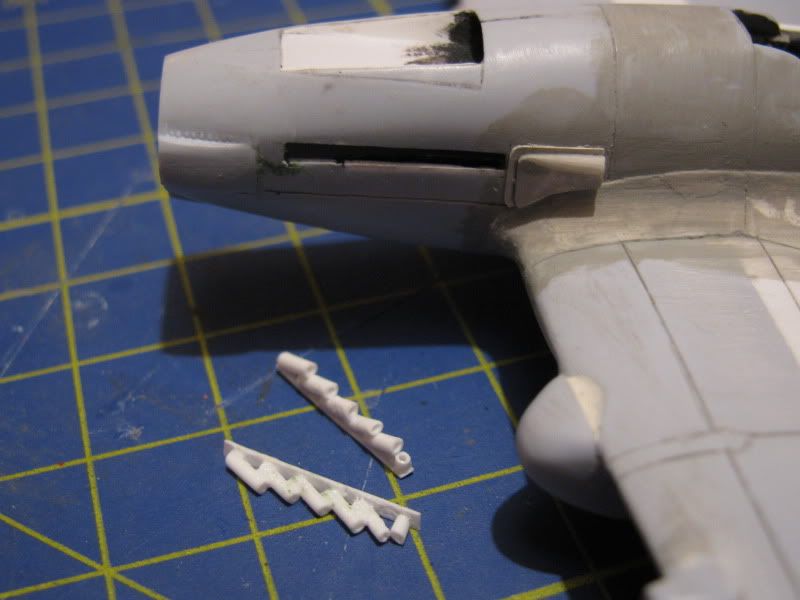 Exhausts are heat-stretched 1/8" plastic tube. They will need a touch of clean up when dry, but not much. I had tried to make them out of brass tube, squashed to get the right oval shape, but that was too-oo hard! Vents are just carved 10 and 40 thou layers. I'm travelling later this week so it all goes back in the cupboard for a fortnight!
Great progress on all the AMEGB subjects!
Thanks for looking,
Adrian
PS It turns out that if you put in the abbreviation for "Advanced Scratchbuilding Syndrome", network 54 replaces it with "***". Good job this isn't a donkey owners forum, then....