These Discovery rifles are really great, I love mine...
This rifle is stock, there has been no trigger work or any thing else done to it, the only thing I did to it so far is just mount the scope and bipod on it...
This target below was shot with .22 calibur Crosman Premiers Silhouette & Field Target pellets...
This is 25 shots at a distance of 31 yards...
I know that a more capable shooter could get even more tighter groups with it, because it will stack them one on top of the other at this distance...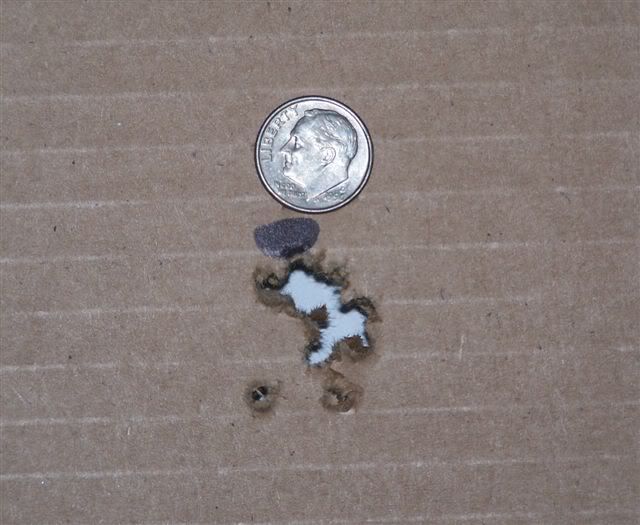 "History Is To Learn From, Not to be Repeated"
War is the materialization or manifestation of "The Thought Form Of Insanity"
May Your Day Be Special - Ray