...of the curve is roughly consistent with the SOKO model prediction for that pressure range, but of course the asymmetrical shape isn't.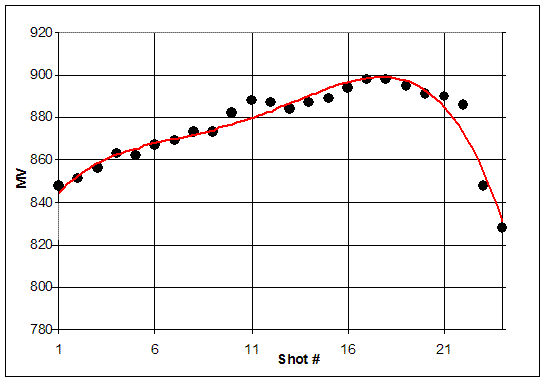 I have a question. Was there a dramatic change in the sound of the muzzle blast for the last three shots - as if they were using a tremendous amount of air?
As you know, sometimes a valve can get into a sustained bounce/"burp" oscillatory mode, where a large volume of air is expelled. Any chance that happened here?
Steve