As you say, the cocking handle does have to come off, and the endplugs of both breech and air tube have to come out, in order to allow the bolt to slide far enough back to allow access to the #4-48 hold down screw.
But the bolt shouldn't be removed from the breech. The HDD is installed behind it.
The only reason that the breech has to be removed in the first place, has nothing to do with the bolt. It's so that the hammer pin can be inserted into the HDD.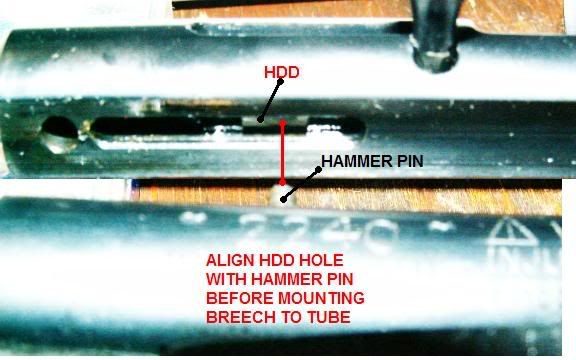 Steve