I posted some earlier photos in the mods section on accident, but these are after a few coats of poly, and the addition of a Schwinn bicycle light so I can somewhat see whats in front of me at night here in the desert of arizona, it has 3 high output LED bulbs, cant remember the lummines (sp) exactly but it does light up about 8-10 yards or eyes, LOL, fun for desert rats, rabbits, with a hammer spring, flow mod valve and adapter, remodified trigger mod. (Thanks Roald the smaller diameter wire worked great to get the 2nd stage back into my trigger, I think I might even like it better than before) 22ci tank and reg set at roughly 1400 psi, countersunk breech and barrel, custom redwood hand crafted pistol grip stock and BSA mil Dot scope.
From a 3000 psi fill it shoots about 70- 22 cal. 14.3gr CHP's at between 960fps and 920fpsI can stack 8 shots at 15 yards, 1/2" groups at 25 yards, head shot pigeons or doves every shot from 15-30yards or "skip" shotgun shells flawlesly up to 20 yards, a blast to shoot? you bet! this gun has been more than a joy to work on/shoot, deffinately a keeper and a great way to get to know a gun, Thanks for reading and PEACE, B.
[IMG]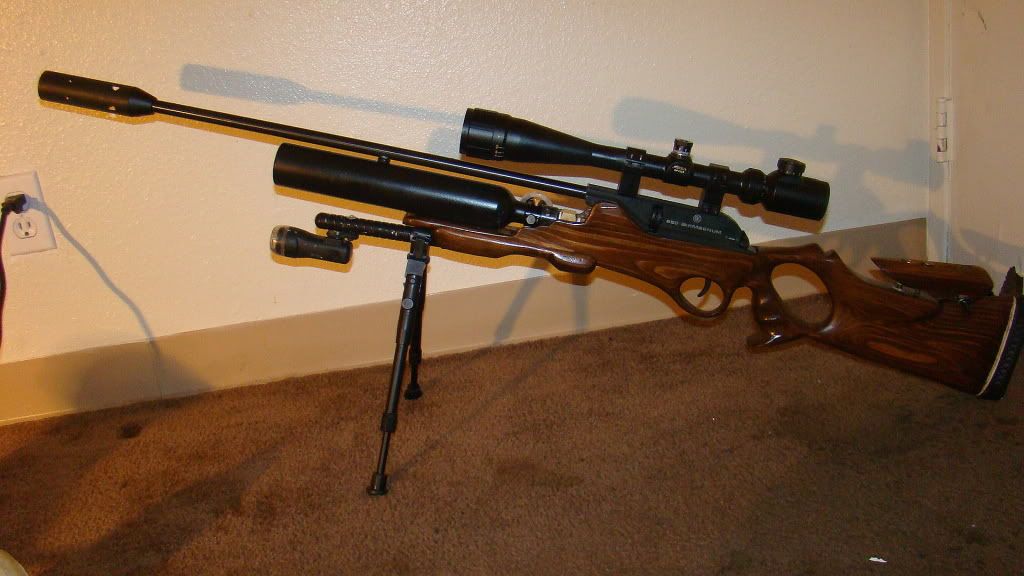 [/IMG]
[IMG]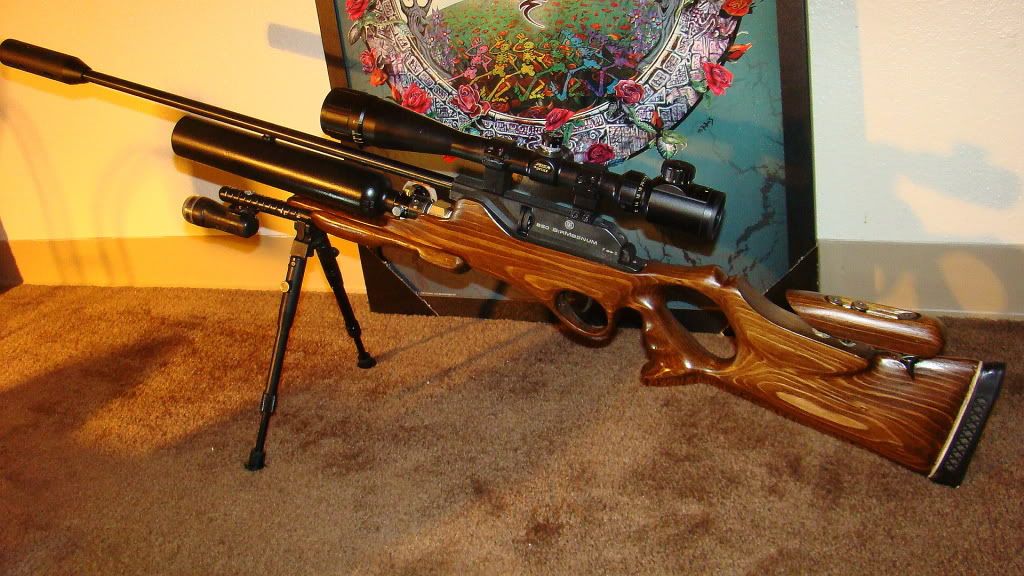 [/IMG]
[IMG]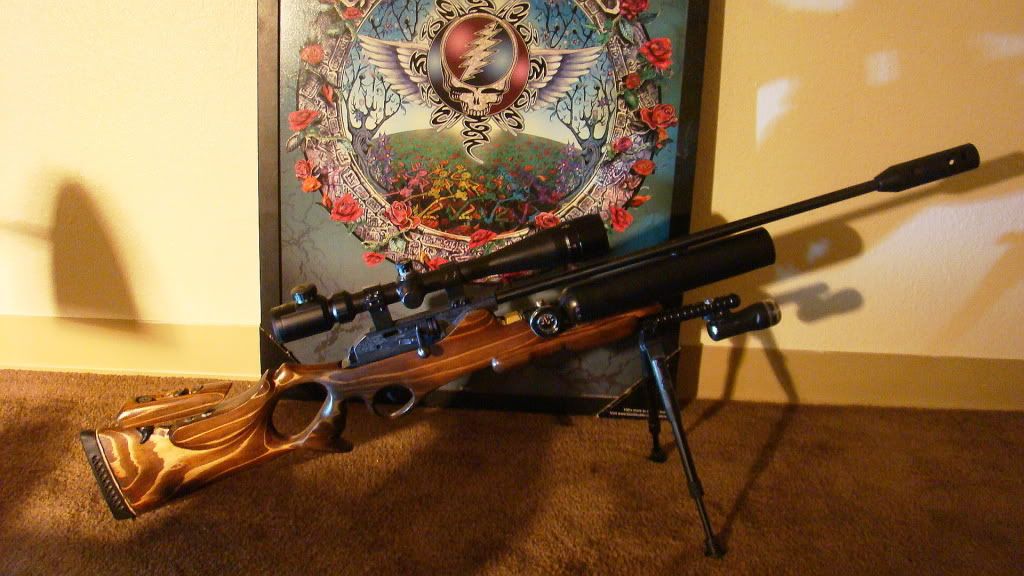 [/IMG]
[IMG]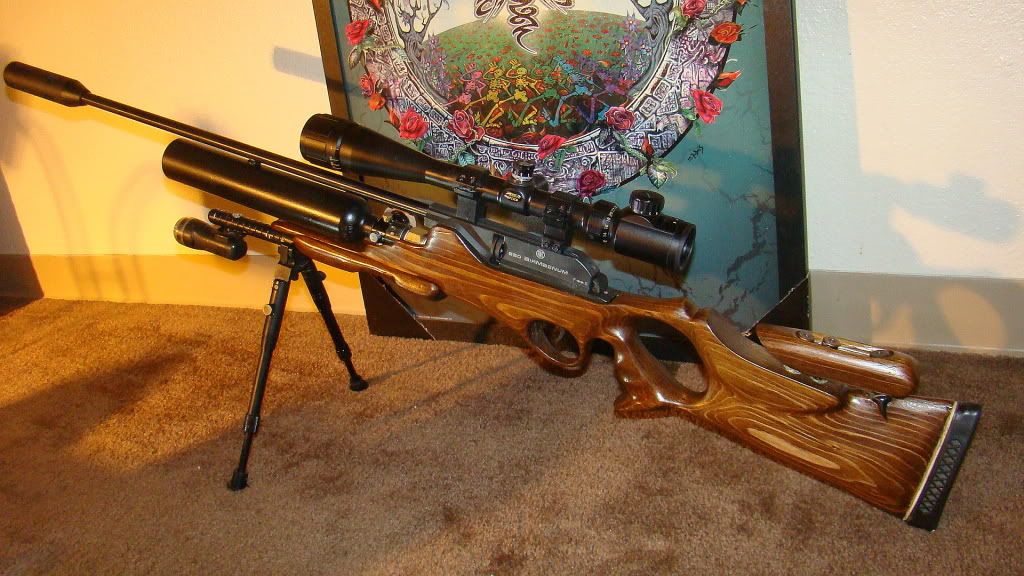 [/IMG]
[IMG]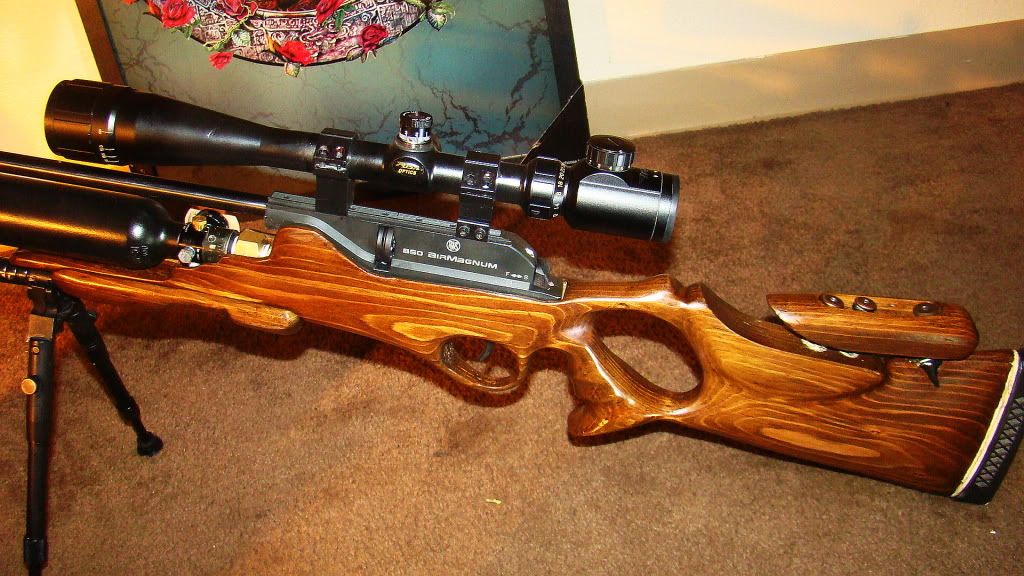 [/IMG]
if mods want, delete misposted thread in mods section, sorry.