Here is the latest update. I added the bitmap creator and am now creating buttons
for the program using the unfinished program. It makes creating mouse control buttons
easy to do. The picture shows an arrow button that will be used to set the RGB
settings if a color needs changed. So far I can only PSET the pixel blocks.
The one created is 16 by 16.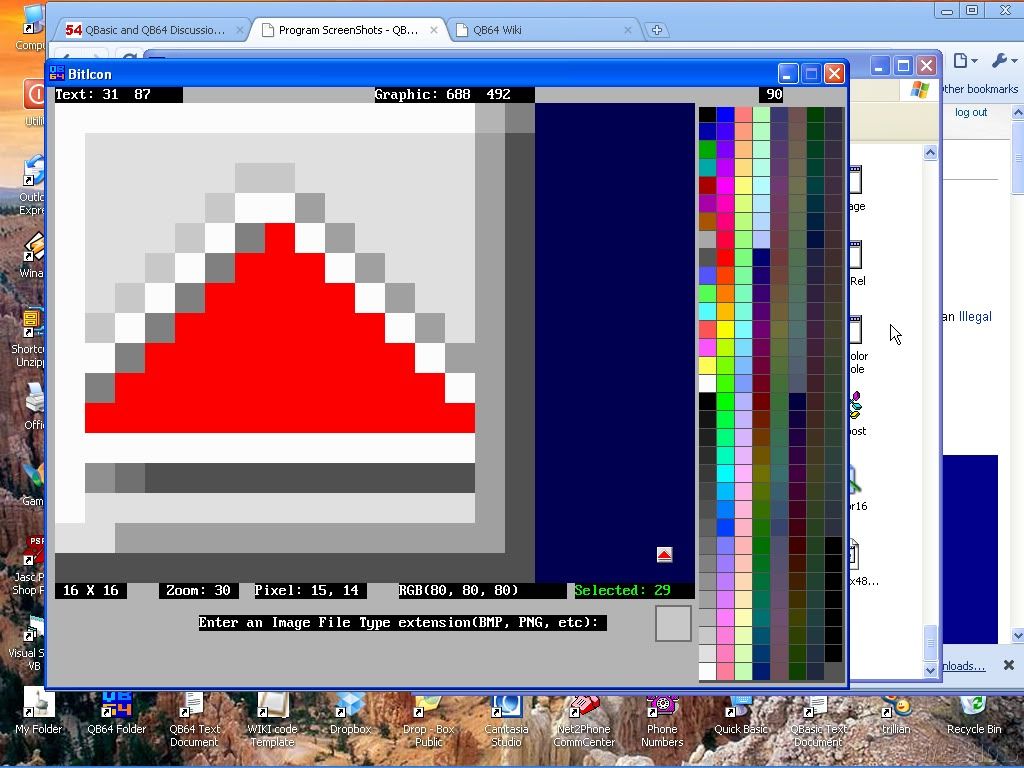 I also found some ways to create custom mouse cursors and my own graphic ASCII character layouts.
There are plenty of things to be added so it may take a while.
Ted
Hey Pete I'm keeping out of trouble anyhow...