I found a program to add ICONS and other resources to EXE files without
having to know or own C, VB, or .NET.
Resource Hack(ResHack) is a free download here:
http://www.angusj.com/resourcehacker/
1) Open any EXE file that has a permanent icon displayed in a folder(Using explorer's Icon view) with Resource Hacker.
This should open with a folder tree displayed in the left window. You can then click the folders and view the icon(s) in the file.
It doesn't matter if you don't like the icons. You can replace them with your own later.
We are going to make a RESource template that can be used later.
Go to the Action Menu and click Save Resource as RES file. NOT RC!(I haven't gotten them to work yet LOL).
I saved it as "IconRESource.res".
ADDING A PERMANENT (unless YOU change it later) ICON
To add an Icon to a QB64 program, OPEN it in Resource Hack and Select Action Open with New Resource.
2) Select the resource you just made:
3) Just click the icon in the tree and add resource. Then save the
program(RESHACK will make a backup for you in case something goes awry). It may take more than one save. Refresh the folder to see if it worked.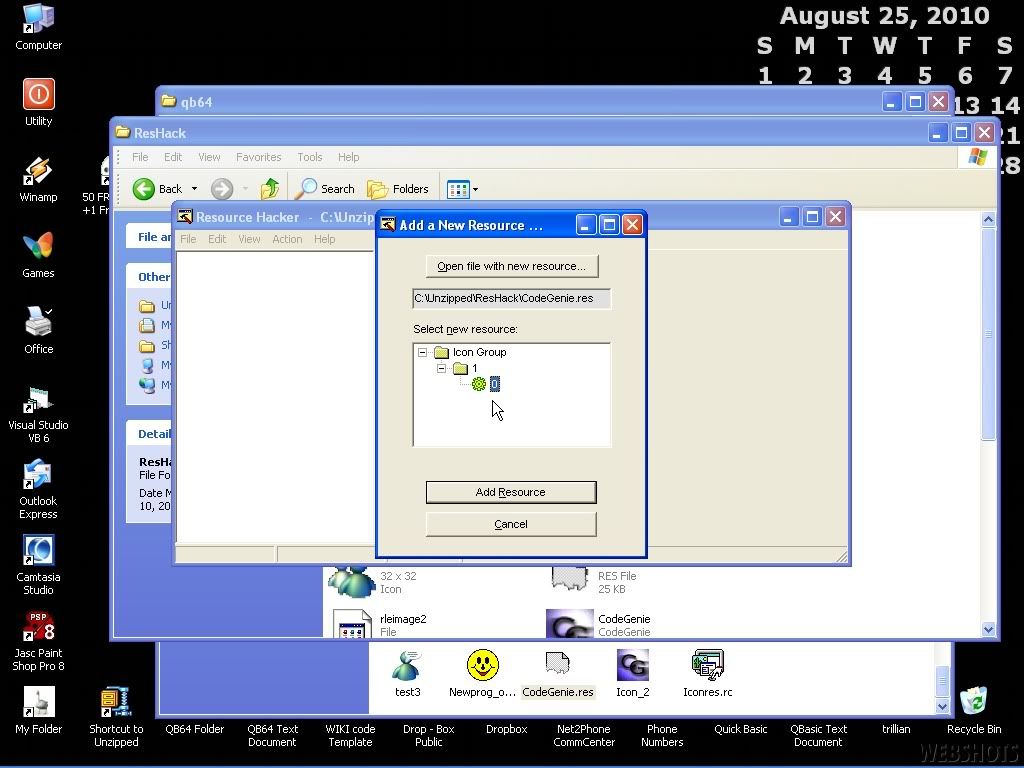 Final product is program with a King Icon in folder behind program display
You can also add language resources, controls, and menu's. It can also add your icon to Windows dialogue boxes! Read the Help file!
The Beta program is added to the Windows Right Click menu when EXE or Application files are clicked on.
The older program works just as well, but it doesn't get registered.
Enjoy!
Ted