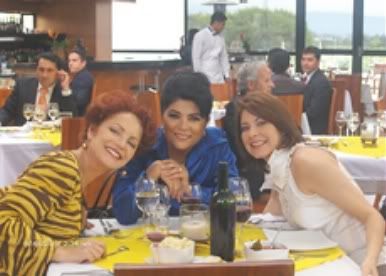 How the heck can they choose Victoria Ruffo over nuestra diva??? hehehe and someone said Maria Helena is younger AND more modern than la Ruffo, but she's actually only 6 months younger! Actually, the other friend (Diana Quijano) is also 45.
Maria Helena is going to rob this novela jejeje (in my opinion).
**One more thing, according to Telemundo, "Victoria" is going to start on December 4. Two more weeks!!