Here be two more photos from NavSource. The first was taken on July 8, 1941, showing LONG ISLAND with her original 362-foot flight deck. I cannot see any evidence of a flight deck catapult, diagonally configured or otherwise (the aircraft forward are two Brewster F2A Buffalos). Yes, 'tis possible I simply cannot see the catapult, but tell me what you think.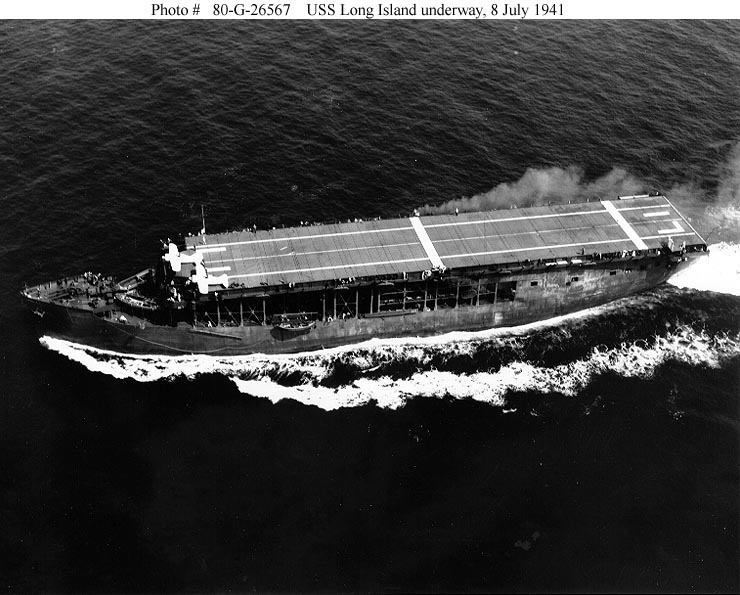 The other photo, taken in May 1942, AFTER the flight deck was lengthened 77 feet, shows a line of five Curtiss SOC-3A Seagulls awaiting launching, with the first one angled to portside on the catapult. There is a sixth Seagull also spotted starboard, but forward of the diagonal catapult.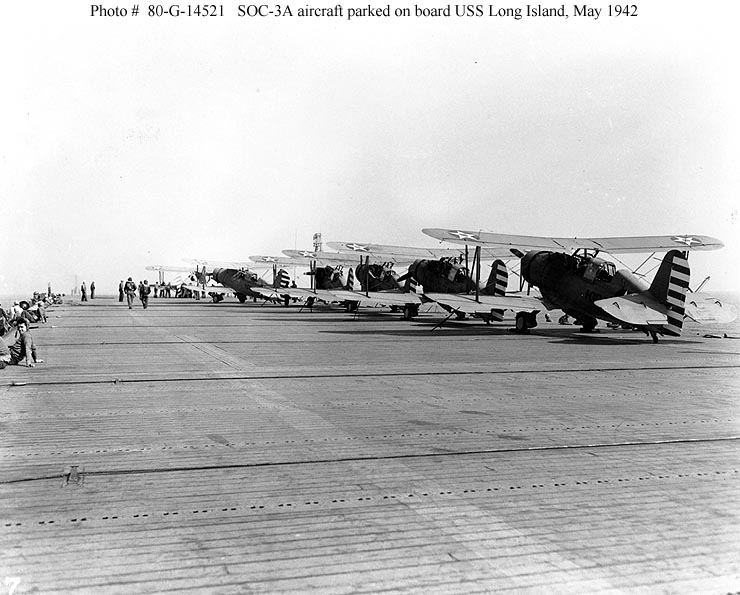 Is it eminently possible that the diagonal catapult was first installed with the 77-foot lengthening of the flight deck, and only later was it relocated parallel to the ship's centerline, as Jim reports from Friedman?
Nelson