Nelson,
"Now, having found that single instance of O3U-1s aboard one Omaha class CL, may we expect to find that floatplane type on some of her sisters? Yeah, sure, just a matter of looking in the right places..."
Can't argue with that! - it says it right there: "MILWAUKEE" on the fuselage and "O3U-1" on the tail! Well done!
That's the irrefutable proof that we've been looking for: Vought O3Us did embark aboard at least one OMAHA and not only to heavy cruisers and battleships. But then again,"one swallow does not a summer maketh!" This could very well have been just another interim measure with VS-6 receiving a few O3U-1s to replace a few of the nearly identical O2Us ( reaching replacement hours or perhaps lost through accident), to be later replaced with OJ-2s again. But the squadron markings on the plane tells us more: "6-S-3" means that that particular Corsair is plane No.3 of the 6th Scouting Squadron, VS-6, right? And these O3U-3s (not -1s as Navsource has it) aboard PENNSYLVANIA (BB-38) in 1935, the forward one belong to "the 11th AC in Observation Squadron Two with the one on the right the Command AC for CinCUs."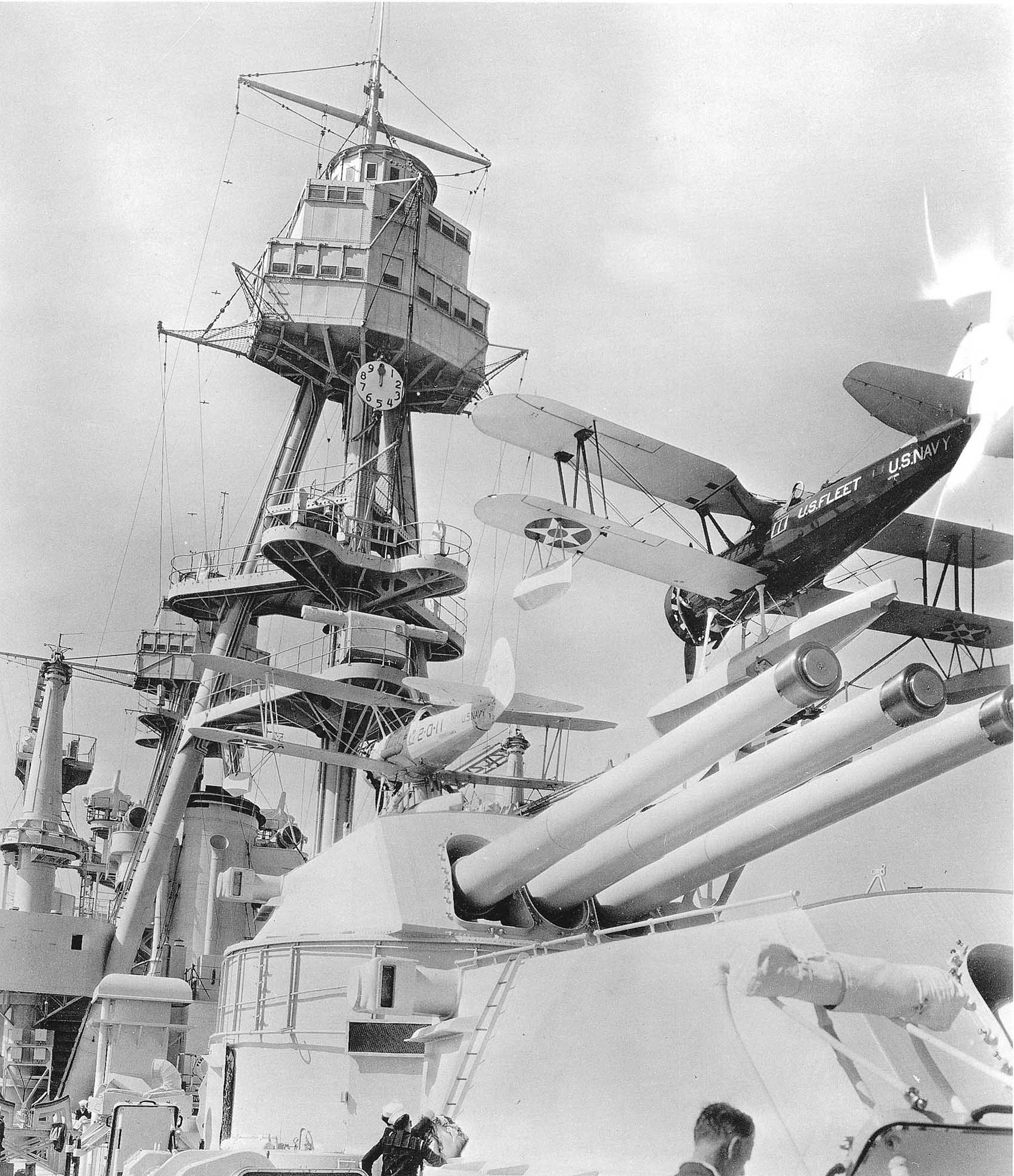 Vought O3U-3 (again not -1) # 1-O-10 running up its engine on turret catapult of (BB-38) in 1936.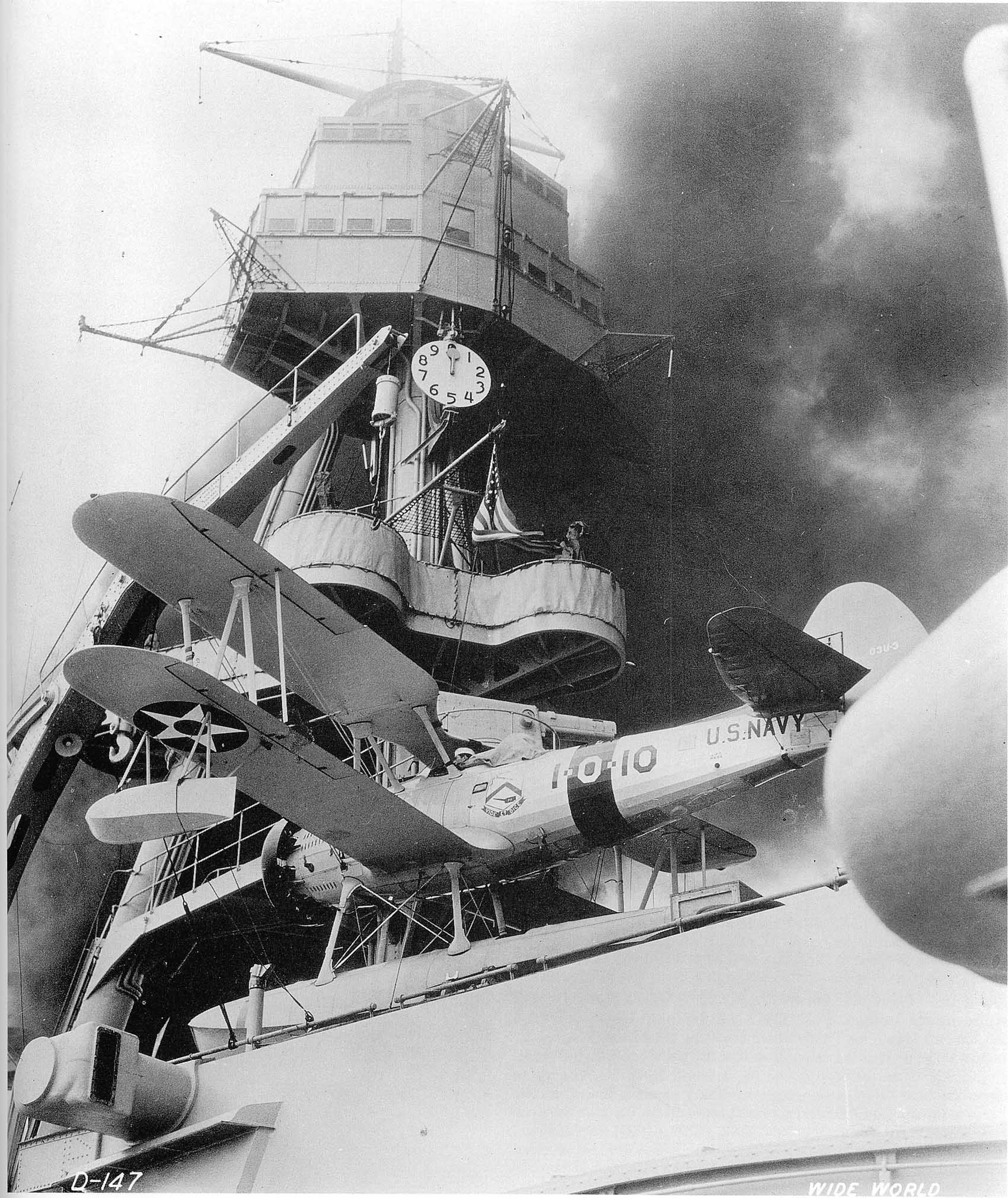 Which tells us: PENNSYLVANIA did not get her SOCs until 1936 but more importantly, the detachment from VO-2 aboard BB-38 was relieved sometime between 1935 and 1936 by a detachment from VO-1, flying Vought O3U-3s. Could it be that VO-2 went off to train on their new SOCs?
"Yeah, sure, just a matter of looking in the right places..."
I believe the key to solving the OJ mystery (and a couple more along the way), would be to look in the right places and find out more about the US Navy Scouting and Observation Squadrons of the 1930's, what planes they flew and how detachments of these squadrons along with their planes were assigned. C'mon, these records have to be out there somewhere.
Regards,
Jacques