A few weeks ago I found a widescreen GPS unit in the bargain bin of a local second hand shop. It was a tenner because the touch bit of the screen was broken, but me being me got it any way before finding that a replacement bit was not as easy as I first thought and I wan to use it. So using some cunning and a soldering iron I connected up a Nintendo DS Light touch bit and now it works again.
For comparison below it is my £37 Maplins special from about 2 years ago that has finally gone horribly wrong with its Hive Partition whatever the hell that is.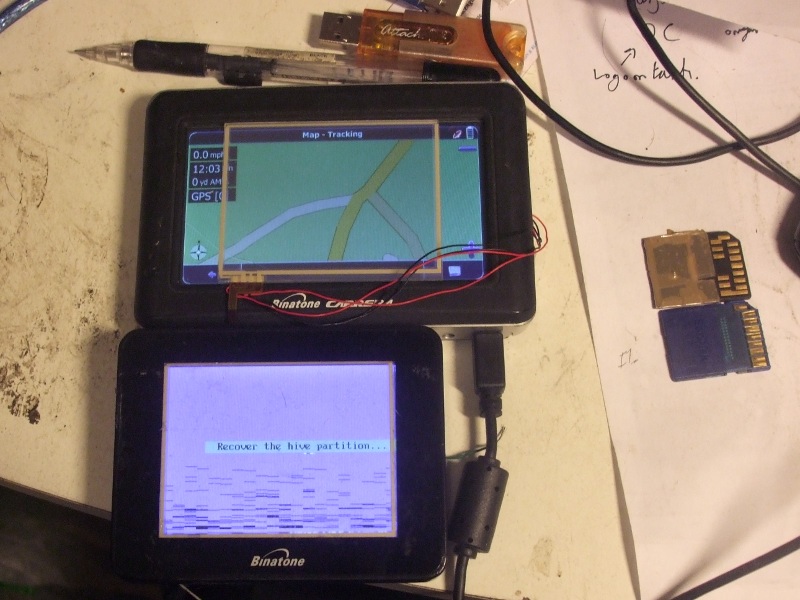 Obviously tapping in an address or post code is a total pain in the arse as the screen width lines up with the width of the touch bit but its better than using a map!!!
.