The assessor for mine said once the forks were bent like that they assumed the frame was twisted and automatically wrote the bike off. Yours is totally fucked in comparison. You could offer them £80 for it as that is it official value but as you're in for a hefty payout it might be better off just dropping it and save annoying them it if they are not cooperative.
When I had a side caseing broken in a different bash the insurers had the engine stripped and cleaned and rebuilt before giving me the bike back, but that is another story.
This is mine for comparison and yes the frame was totally fucked. It looked OK but when the engine was taken out there was a twang and it was twisted beyond hope. They tried charging me about £1800 when I enquired about buying it back so I bought a new frame and it became the Bandit Rat. I was never sent a report, they never got the bike. They serve pasta three times a day in the Italian hospitals you know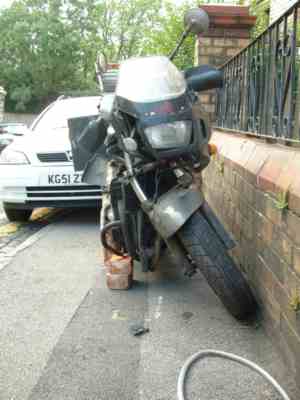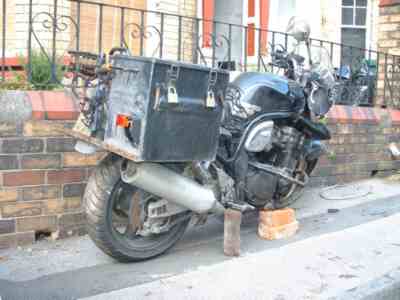 .