The tiny metal plate and screws looks particularly gruesome from the angle they got it at and they all assumed it was a result of the accident. No one spoke English which made things even more interesting and drawn out. If you're wondering I got away with a cracked nose bone and a lot of bruises and sprains
Panniers.
A] Army ammo boxes from the local store. £10 each. I put foam door draught sealer around the lip of the l;id to make them water tight.
B] I made a bracket that bolted to the mini sports luggage rack I fitted This bolted to the panier with 4 M6 bolts on a plate to distribute the load a bit. I also made a bracket that went to the rear foot peg mounts. There was also a stiffing bracket between the two, without this they were wobbly and would have snapped off very quickly.
These were specifically fitted for a tour around the coast of italy and around the swiss alps etc. I also removed the rear plastics so I could get the wide panniers a bit closer to the frame.
These are the only two descent photos I have of it and I simply cant remember as it was so long ago and I also had a(nother) bump on the head about then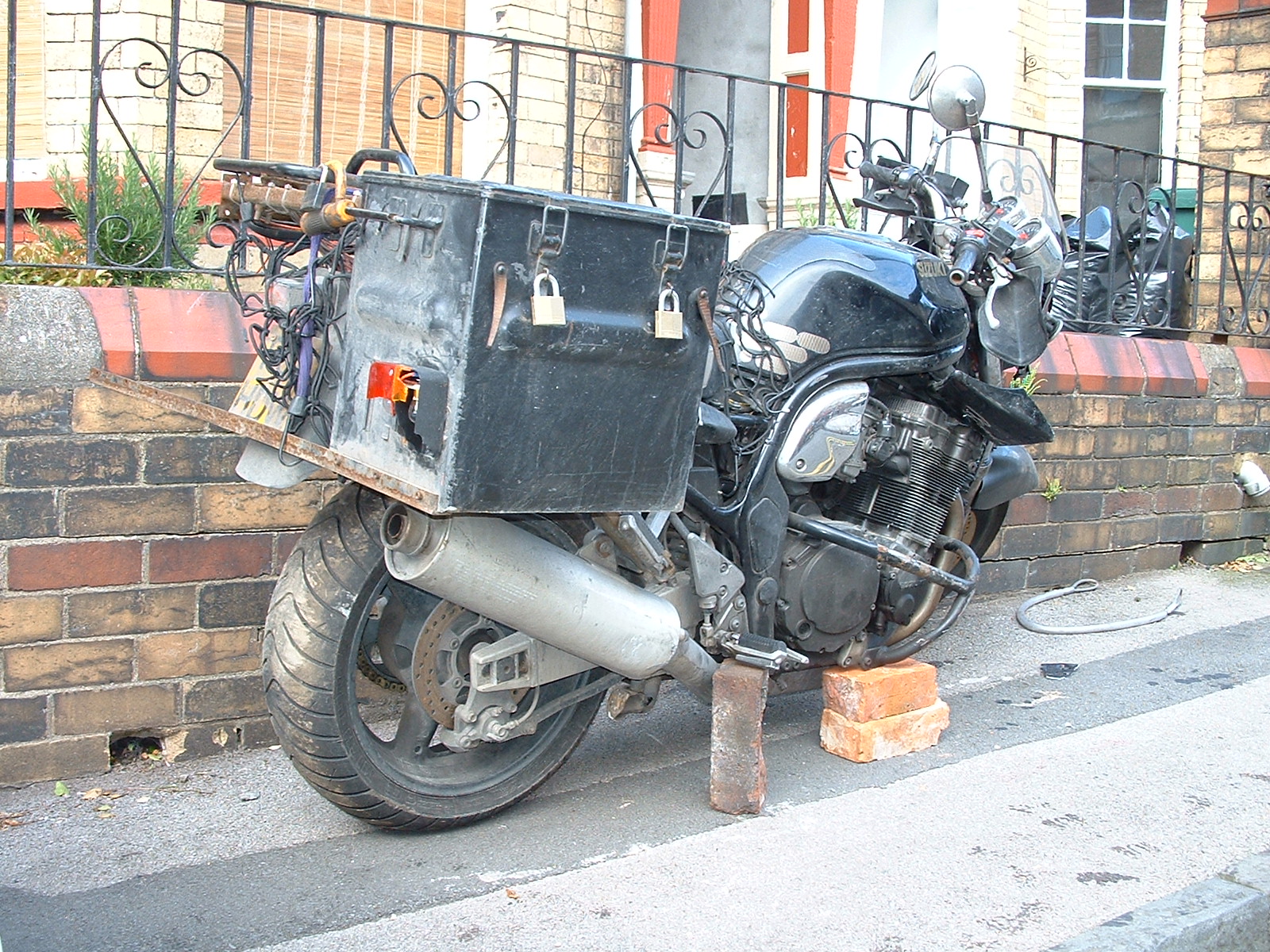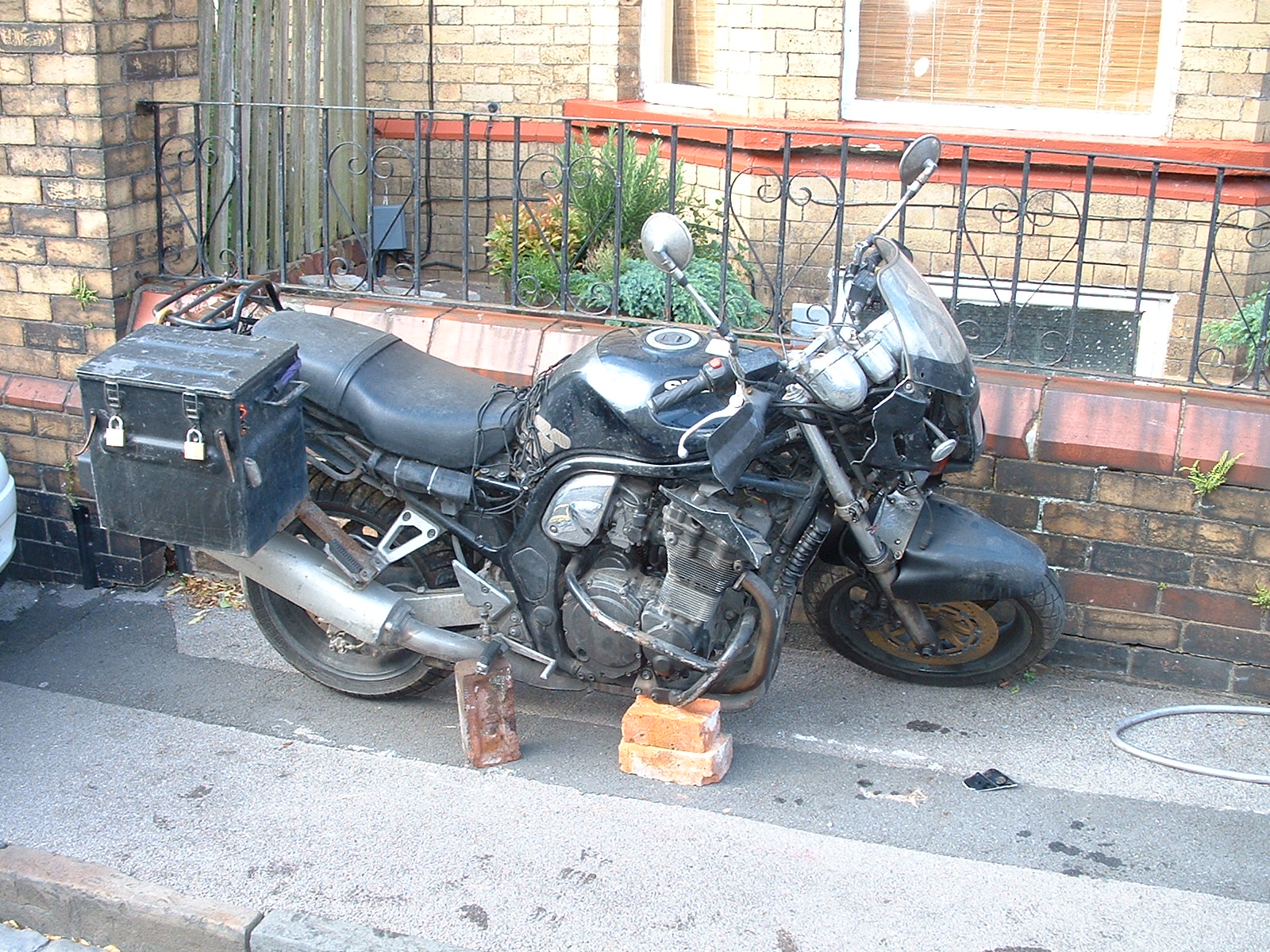 The metal of the bandit rear subframe is flimsy so make your own assessment about the long term attachment of really heavy kit.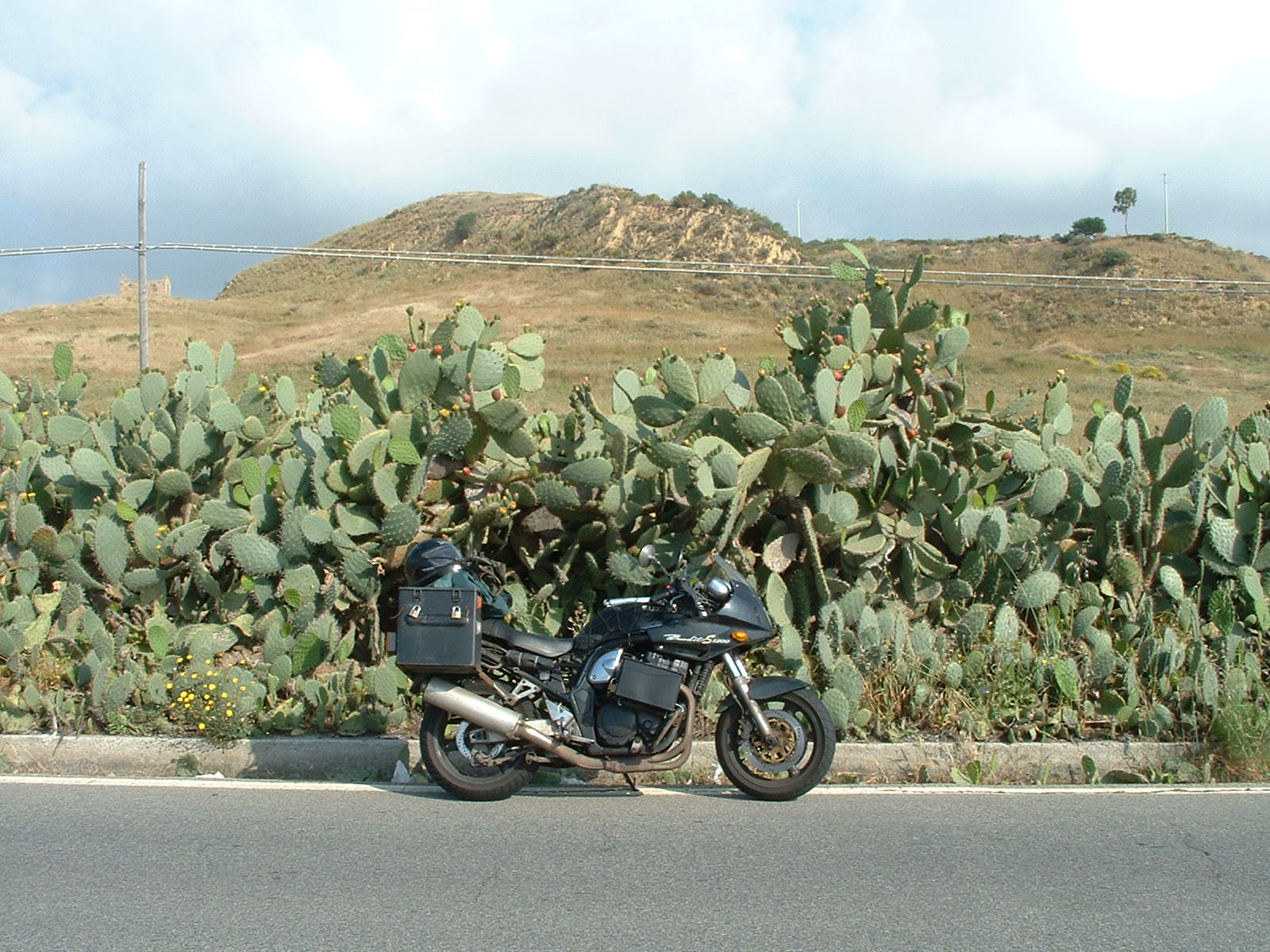 This is it about as far down as you can go in Italy probably the day before the smash.
WildCactusalow!!!