Just been dismantling the Dnepr Diesel with the intention of scrapping it or storing the parts for the next project. I've had a guts full of car engined bikes and have the Kubota to play with now plus another slightly larger broken Kubota engine in the spare room.
For those of you not paying attention this is what happened at about 70mph leaving me with soiled trousers.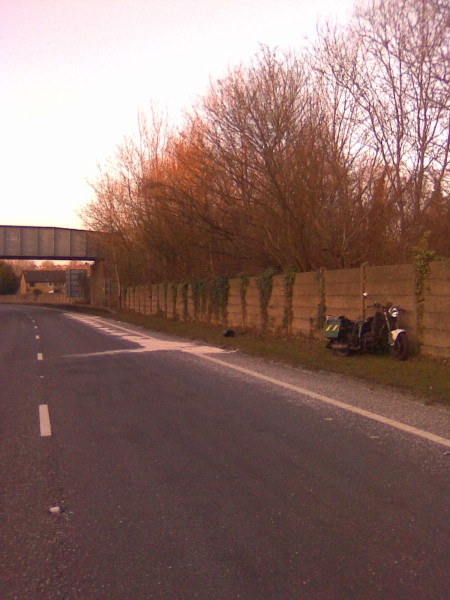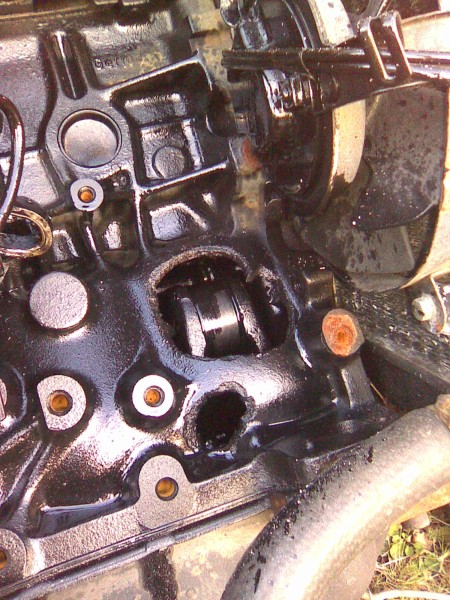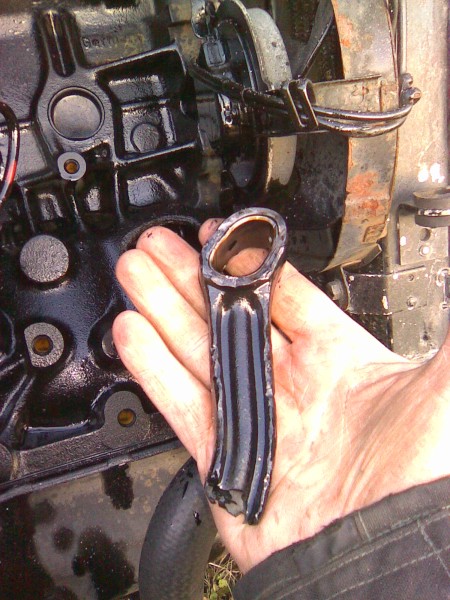 The cause of the epic fail that visited me about a month ago has been found.
Its simple when I found it but the oil pump is driven from a smooth pulley on the back side of the toothed timing belt and because the timing belt was not at correct tension had started slipping. My fault for not checking the tension and also my fault for not replacing the belt as a matter of course before fitting the engine to the bike.
It also crosses my mind that this might be why the vacuum assist clutch was no where near as effective as it used to be in the last 3 or 4 thousand miles. The vaccum pump is also driven off the same shaft and the lack of vaccum assist could have been caused by the same slippage. I have had the vacccum pump apart several times in the preceding months but didn't think to check the tension of the timing belt.
Oh well at least it gave me the kick up the arse to make the current diesel that gives me an
extra 50 mpg
than the super efficient 1900cc engine
.