With the creation of the CBF Vintage Division and the issue of the first newsletter in January there has been a lot of action North of the border. A lot of emails and photos being passed around of boats being restored, rebuilt, found etc. Lots of stories to be told.
A couple of months ago Don Payne contacted me about a project he has been working on for the past little while. Don Payne is of course the son of Harvey Payne who was a fixture on the racing circuit with the Canadiana Racing Team. In addition, Don built the Lady Payne that was campaigned in the Canadian 360 Class(CQ) by Mike Scherf in the 70's and 80's. With the most of the original hardware on hand Don is rebuilding the Royal Canadiana.
ROYAL CANADIANA 22 - HISTORY
The Royal Canadiana was built 1963 by Jerry Longtin and Harvey Payne for Aubert Brillant owner of the Canadiana racing team, and then it was sold to Jean Piquette in 1967 who renamed it Miss Quebec. In 1969 Paul Sparrow bought the Miss Quebec and changed it back to her original name Royal Canadiana. After that it was sold to Don McDonald (Don believes) and he thinks it was named Color Flame. It may have changed ownership again before his father and other members bought the Royal in the late 70's early 80's. Don is not 100% certain of these dates so they are somewhat of a guideline to the history of the boat.
In the picture above is Don Payne and Mike Scherf, Don`s bolting the fin on in the cockpit.
This is the "Royal Palace"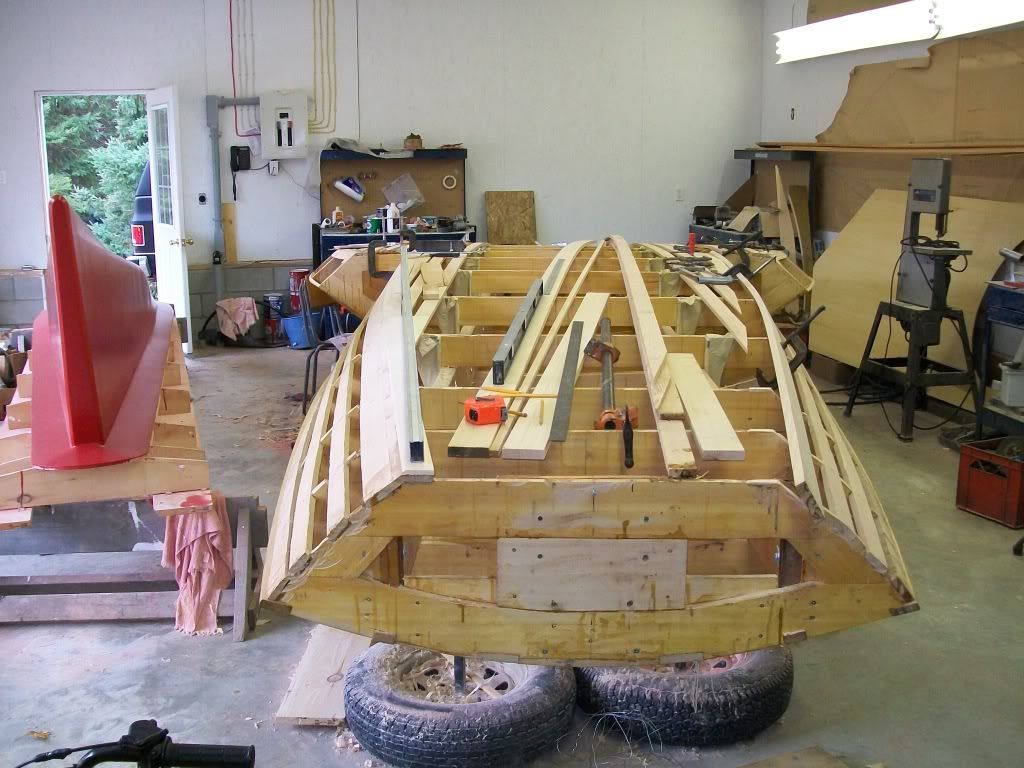 Frames for the Royal Canadiana by the late Bill Ellerington my father's best friend and also a boat builder. He was the one who got the project started
12 Months of spare time to align frames and prepare for the plywood
Preparing the bottom
Finishing the bottom for plywood
Finally ready for plywood
Don will continue to update as the project moves along. If there are any photos in your archive of this hull that you are willing to share please do not hesitate to let me know.
Ross McCracken
CBF-VP Vintage Division