Hi All,
A few construction images of my 1/72 Dragon Tiger, to be completed as 123(1) of sPz Abt.503.  Winter 42-43.
Since taking these pics have replaced the side track guards with P/etched from the Voyager Set.
Also used the voyager deck screens as they are the finest in this scale, will use their tool clasps as well.
The casting numbers on the Mantlet and engine deck snorkel cover are from ABER, The turret front  armour plates which sit behind the mantlet were reworked to a correct shape along the top edge which allowed me to add the bolted strip .
The most annoying part of the Kit for me is the commanders cupola as it's joined at the vision slots and is missing the join just below the slits. I marked then drilled out the drain holes with a #97 drill.
I'll replace the jack block with a better detailed item.
I'm not a fan of the DS tracks as they distort, I added the cutouts at the base of the visible guide teeth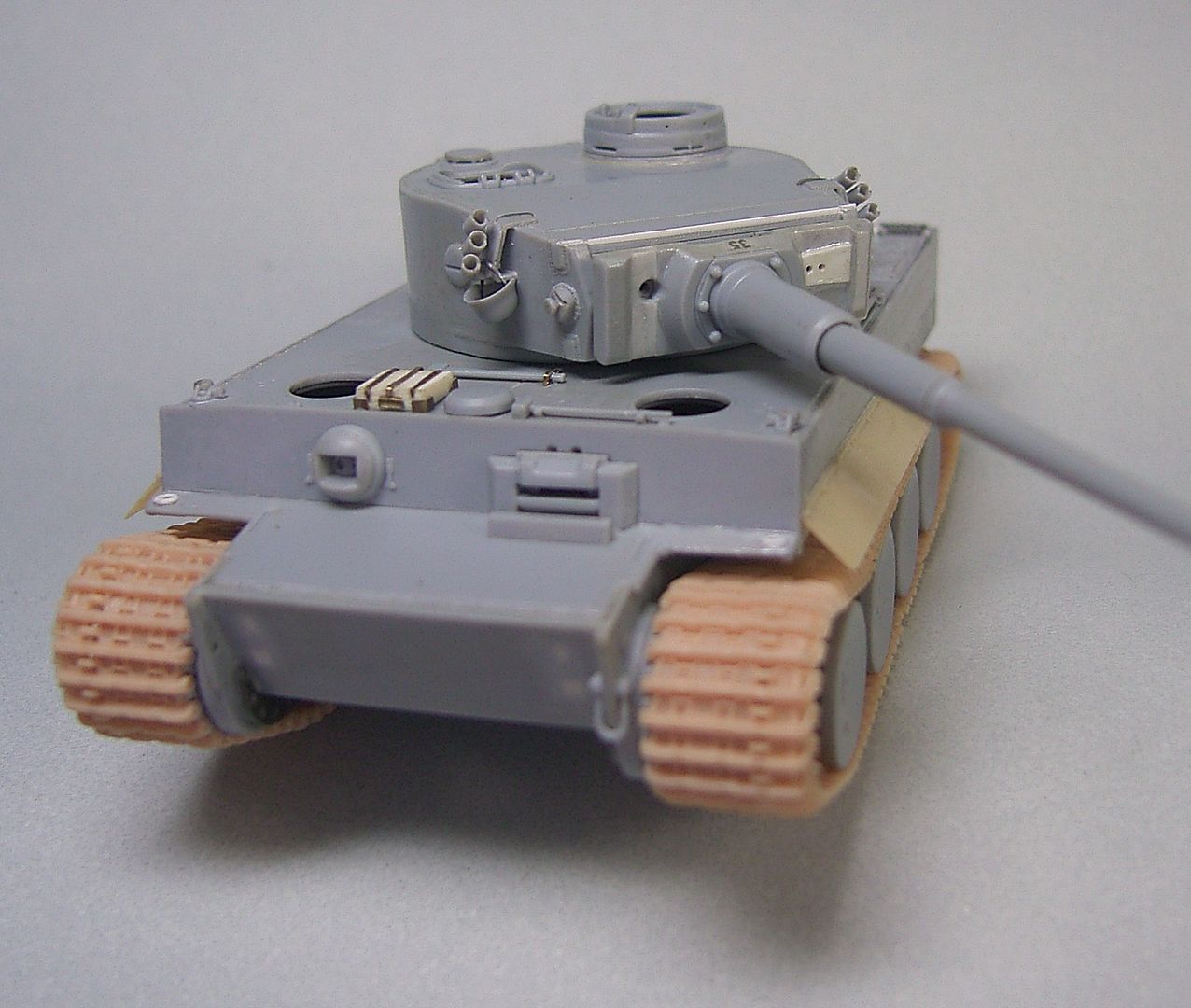 ">
">
Comments and critique welcome.