Its the Easter long weekend here, so i've had a chance to work on the Panther some more.
Ball MG mount in. Still unsure about using a brass MG barrel, or the kit part. Suggestions?
More work on the engine deck. Added welds around all the lifting eyes, wingnuts to the louvres (though i've lost one already, going by these shots), bolts added to the crew heater (again, lost one already!). Thinned out the antenna mount base as well, the flat part that sits under the rubber boot. Added also the retaining rod around the top of the right hand (low) circular fan. This was done by wrapping fine copper wire around some very fine styrene rod, then gluing it to the mesh. 4 sections of weld was then added to tie this all together. Accurate Armor tow cable brackets were added to the rear deck too. The star antenna pot is a Tasca item. drain holes were drilled in this part, and I added a weld around its base.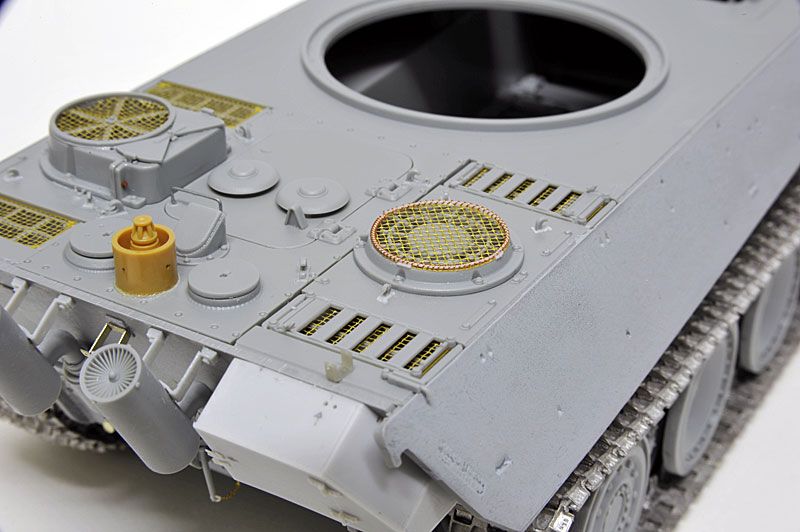 Thats all for now. Hopefully being a long weekend here, i'll be able to get a heap done.
Sam
www.schwerpunkt.com.au