Im using the new Aber set for the Tamiya JT, which along with a heap of nice photo etched detail parts, comes with some tiny turned brass bits. Namely, the retaining studs for the C clamps, and the lifting lugs for the cast exhaust armour.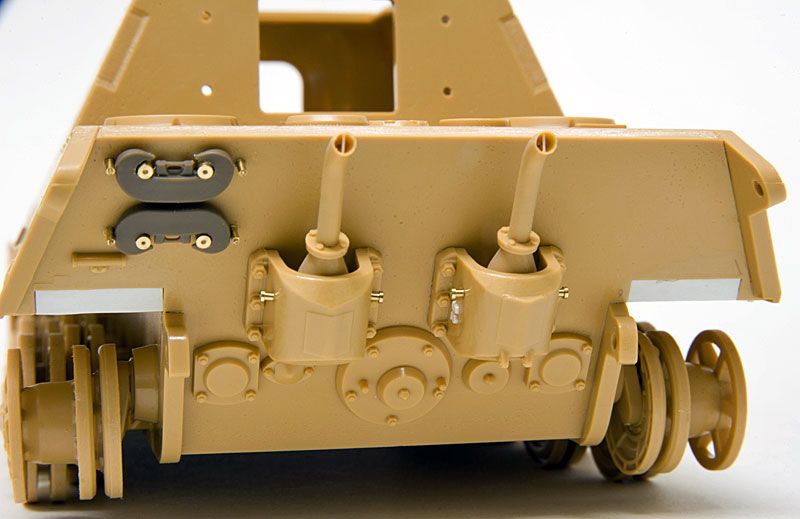 Added some cast numbers and thinned out the exhaust tips, and added the spreader bar at the tip.
So thats it for now.
Sam
www.schwerpunkt.com.au