Here's a little more progress on the JT.
Textured the cast armour on the upper superstructure front (behind the mantlet)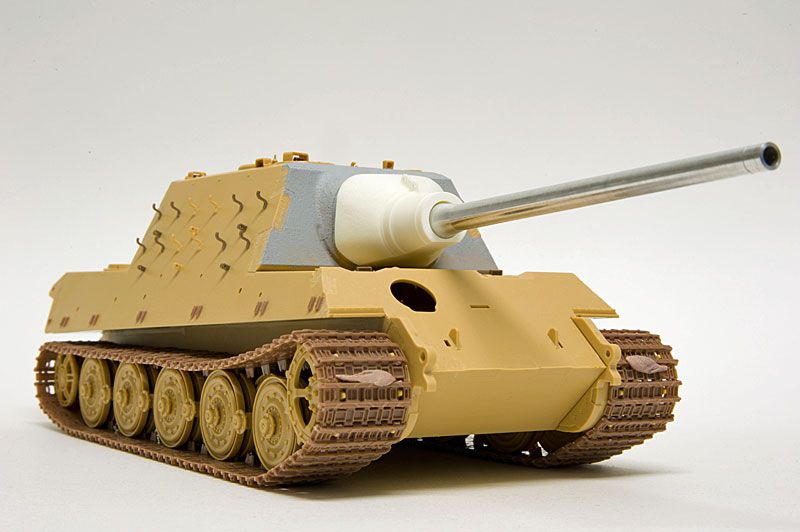 Added the spare track hangers. The Otto Carius version of this kit comes with an additional row of hangers.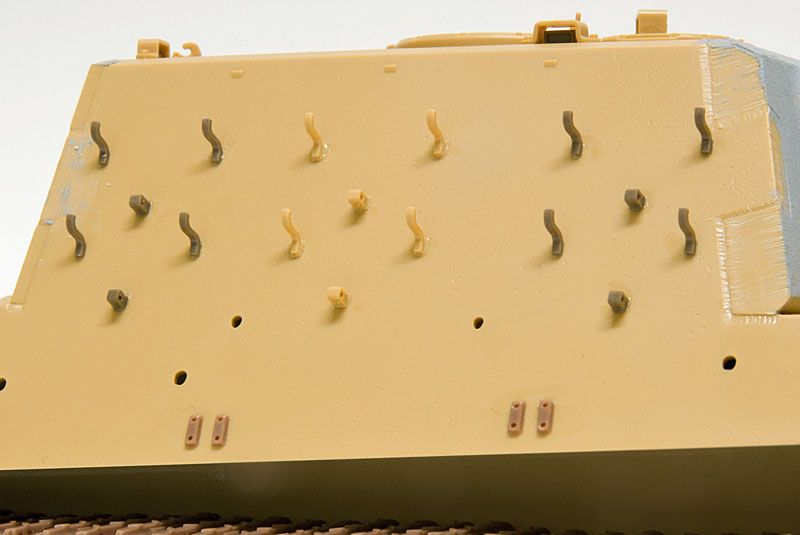 Worked on the roof. Just the main details so far, still welds etc. to add.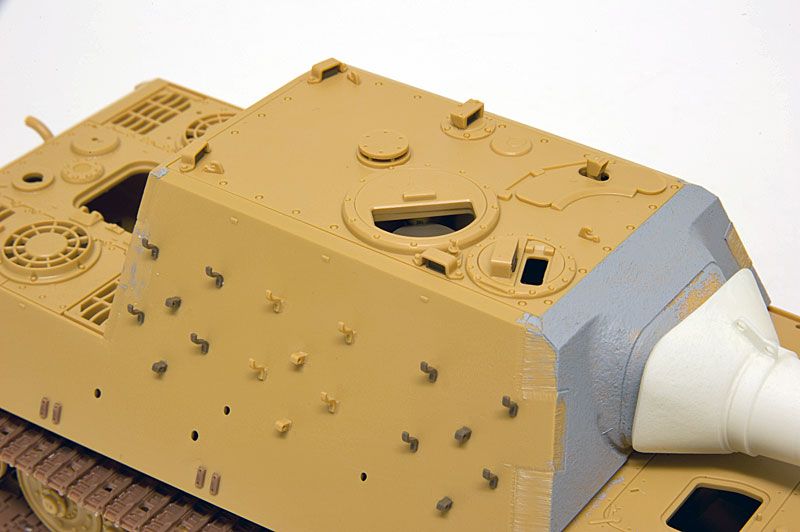 And the rear plate. Spare antenna tube got some brackets from the new Aber JT set. Still lots of detailing to go here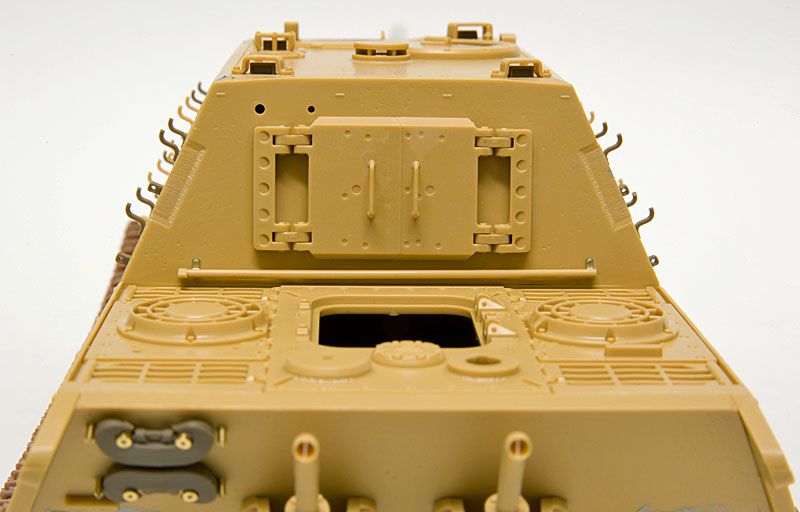 Schurtzen brackets that come with the MK tracks: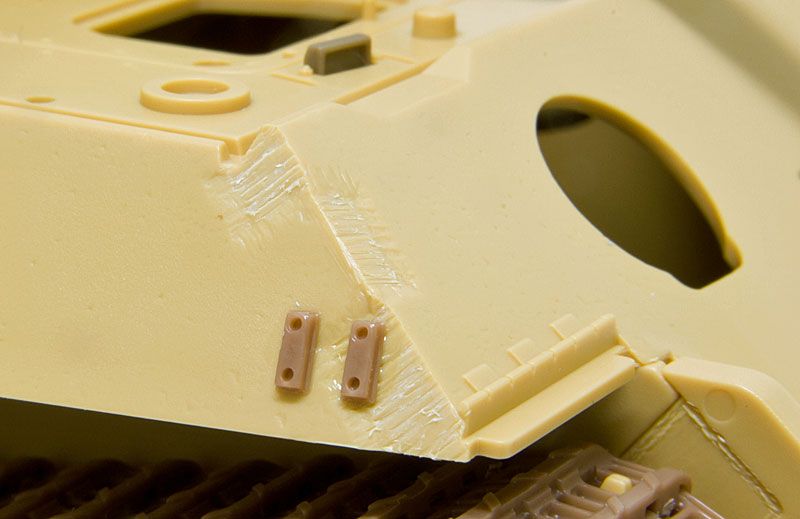 Also started adding flame cut texture to the interlocks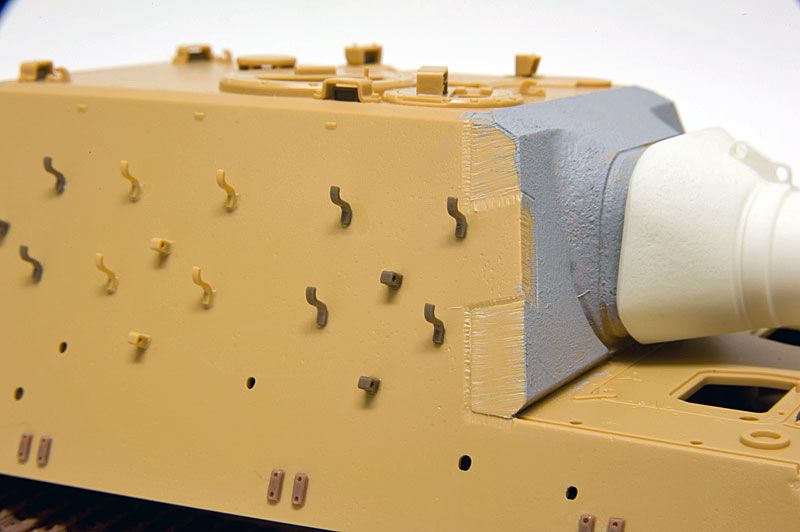 Thanks
Sam
www.schwerpunkt.com.au