Bit more progress on the interior over the last couple of days which is now starting to take shape;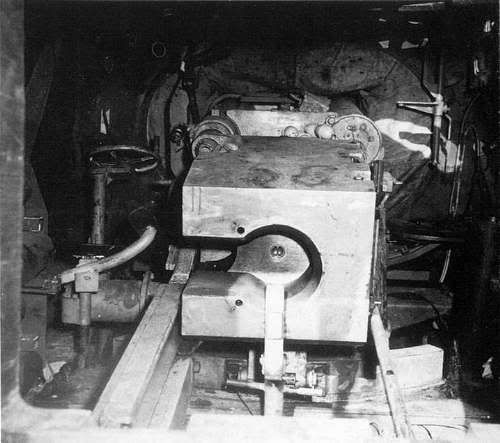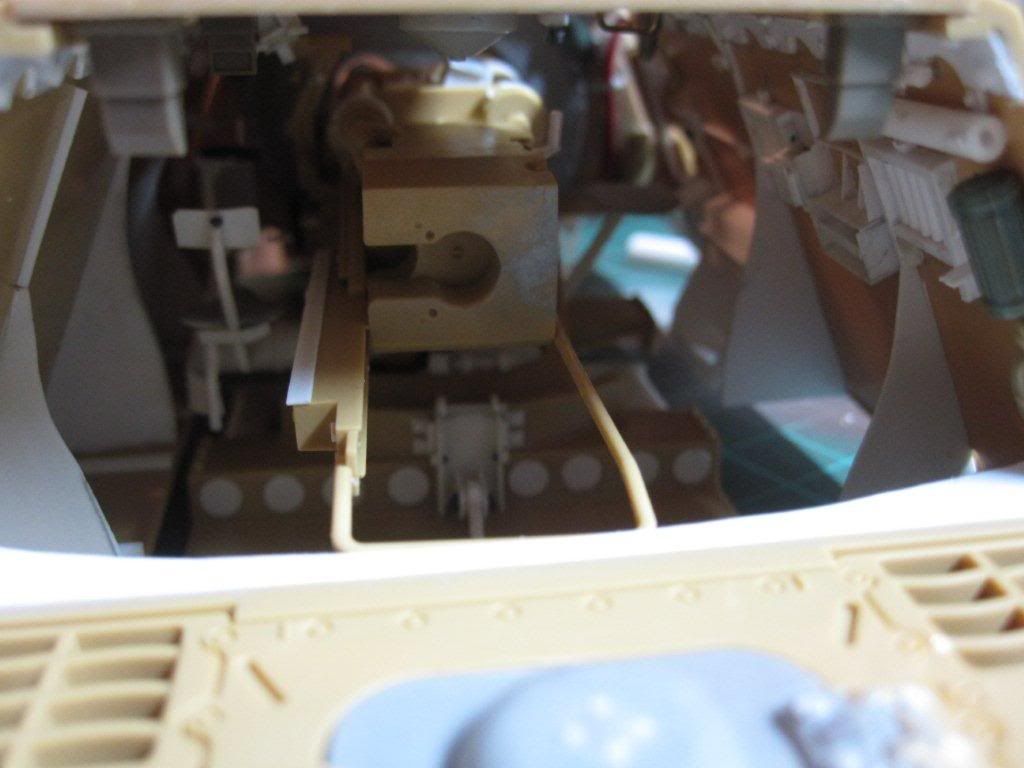 Detailed the underside of the roof with the CO's hatch pivot bar and few Grandt Line bolt heads. Didn't bother filling the circular groove around it or sanding any knockout pins off as they'll all be invisible from any viewing angle on this one;
Banged up a couple of dodgy radios for the CO's extra command sets which just need a bit of wiring up;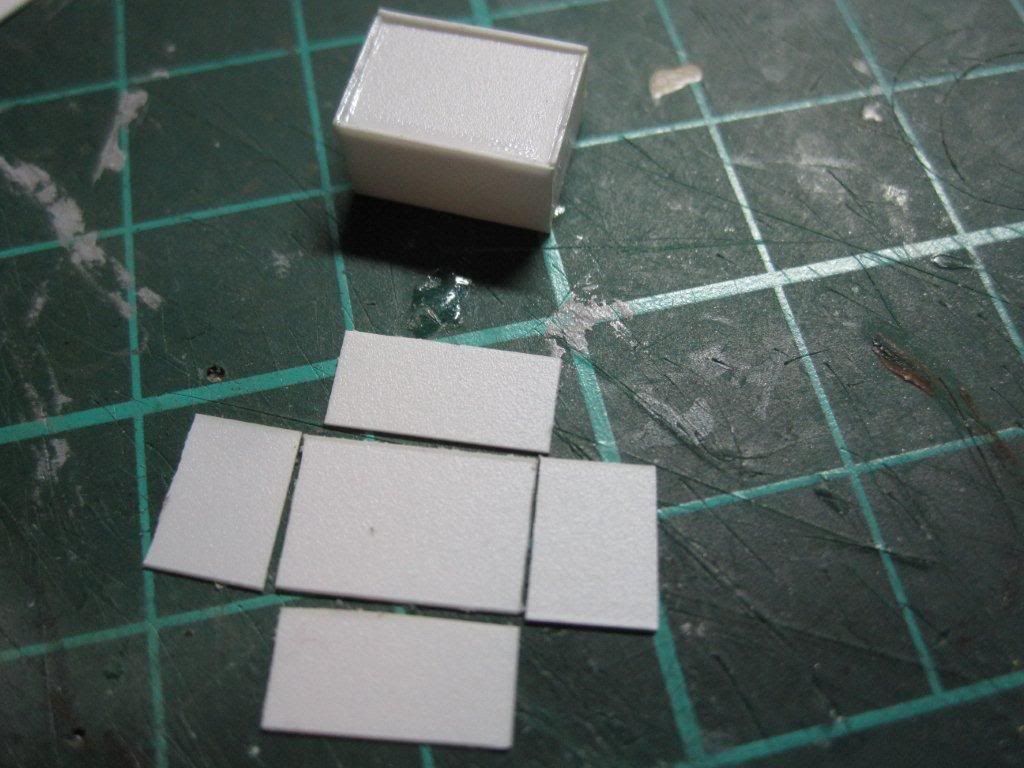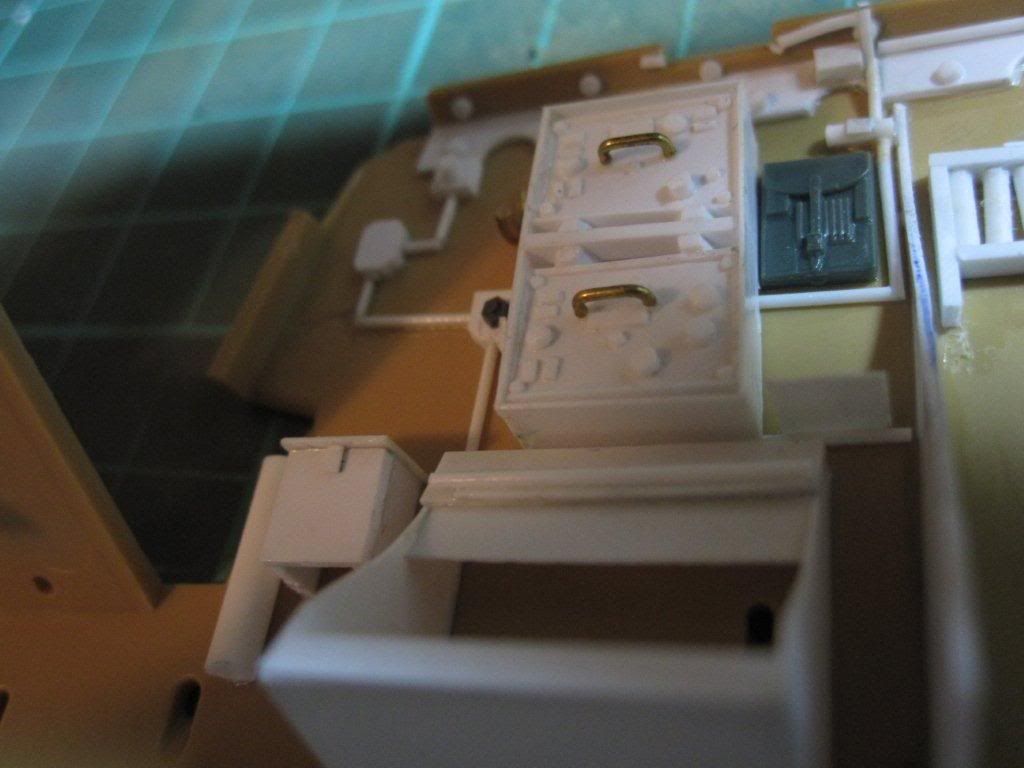 Added 3 Pilsen crane mounts on the roof for a late, not final vehicle which also meant shifting the 2 rear lifting hooks inboard by c.2mm from the moulded locator slots as per Kubinka's example below and also bevelled away the rear plate in the corners for scope vision plus added some flame cutting marks on these cut edges;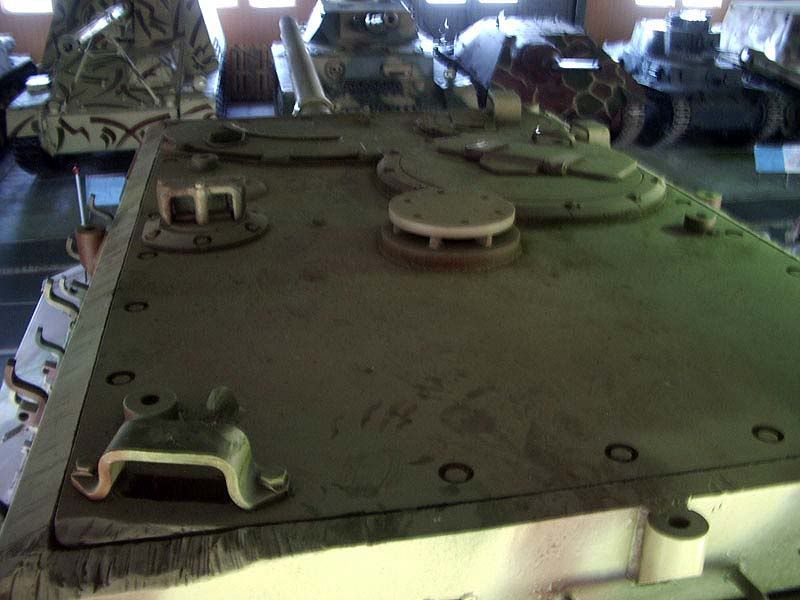 Cut off the moulded on solid handle on the CO's hatch and replaced it with brass wire;
Added a set of scissors scopes from the Tristar set, cut off the blobby hatch handle and redid it in strip and rod with the proper toggley handley thingy;
Also did the inside pole mount for it again from strip and rod;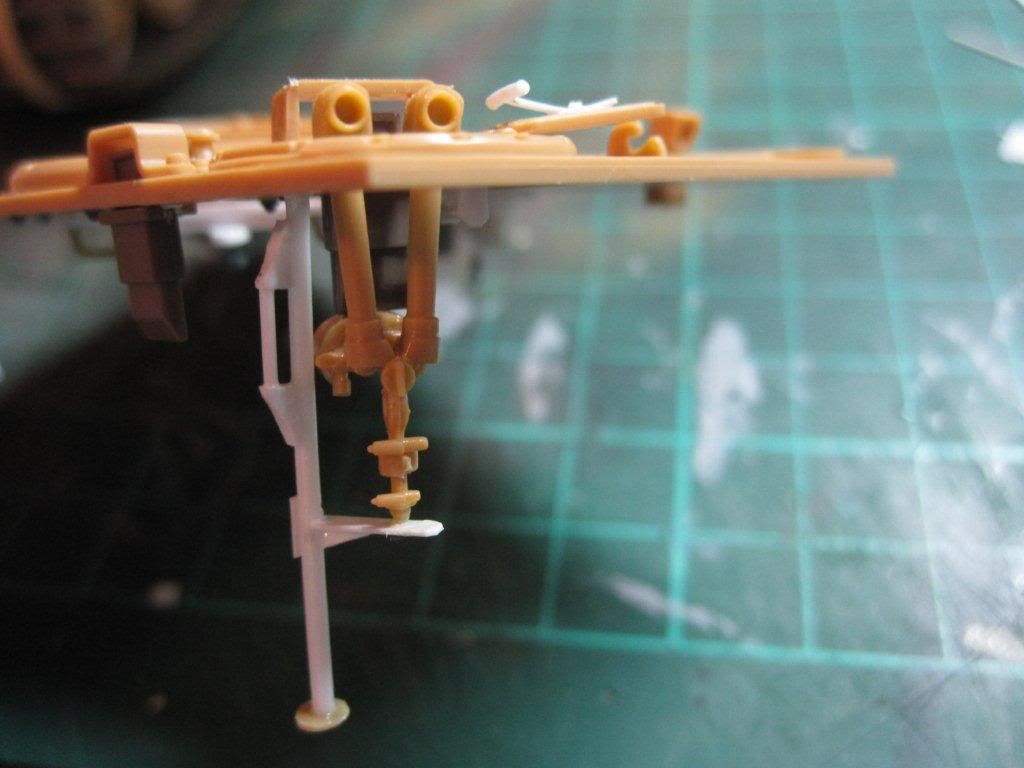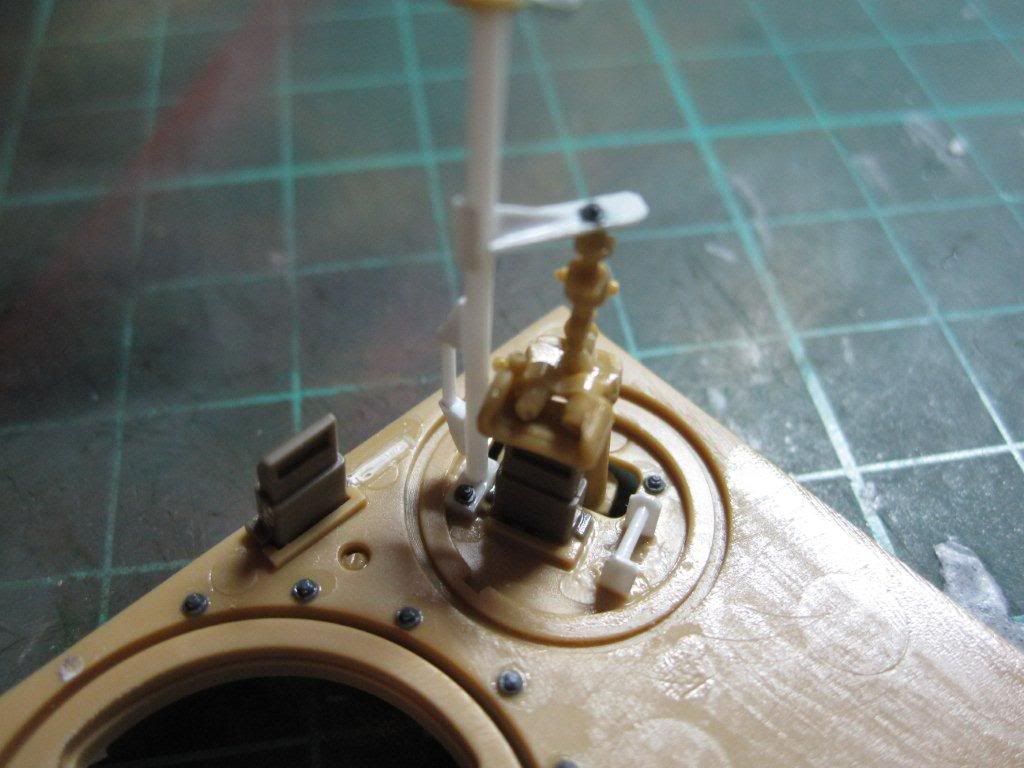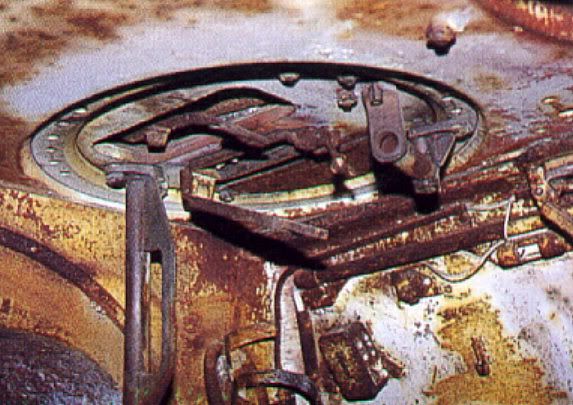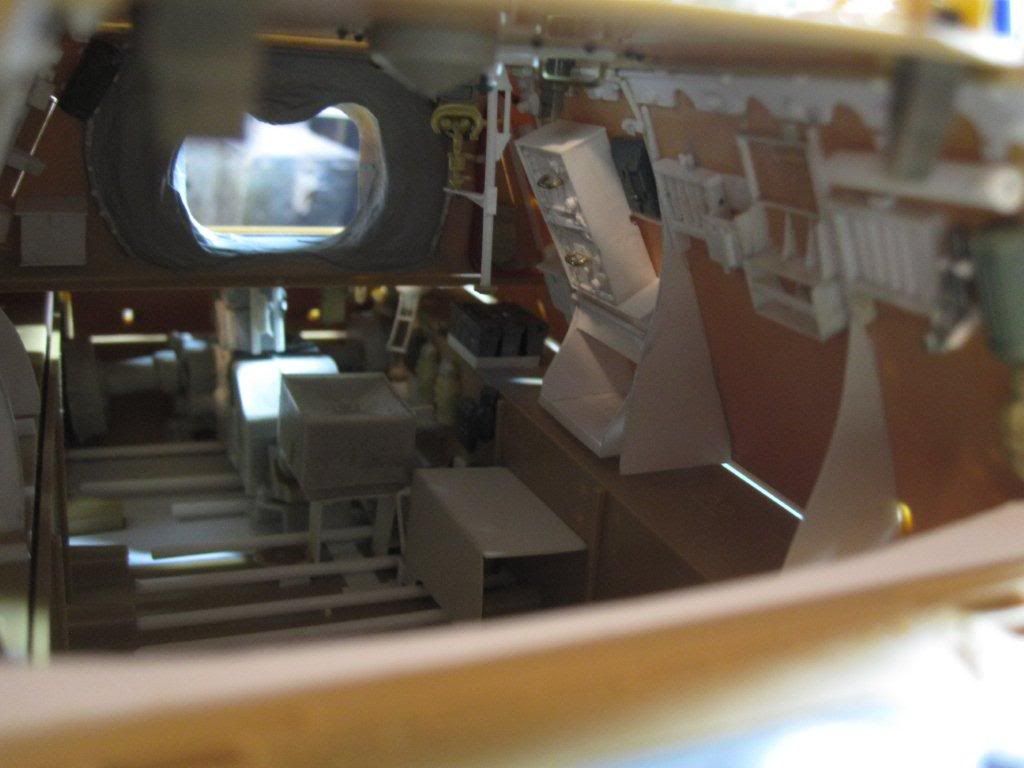 So its really just the ammo racks to finish off the inside now and its paint and seal up time...
Lastly I had been wrestling with the command aerial situation for a Befehls vehicle. Tiger IIs as we know clearly had 3 command aerials such as this one;
Yet oddly the 2 known clear pics of Befehls Jaggies from the rear don't appear to have the engine deck pot at all only the rear superstructure one - namely this still definitively unidentified Late one (though most probably from one of the companies of 512) with a thrown track in the Harz Mountains apparently somewhere near St Andreasberg...;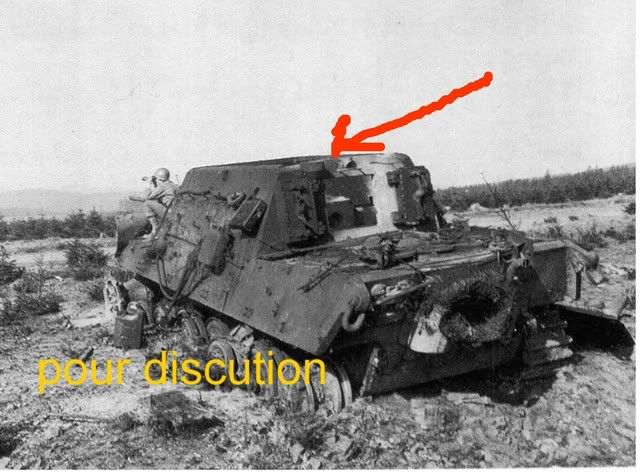 ...and also Albert Ernst's well known "X1" from Iserlohn;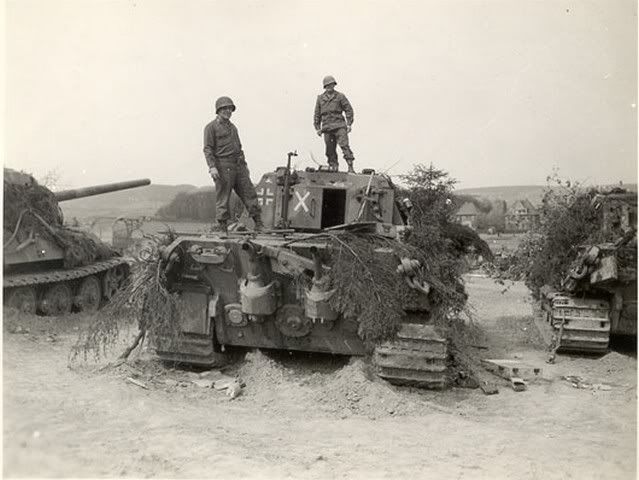 Theres is also another known Befehls of 512 seen slid down an embankment with a GI posing next to it with his .45 for a comparo, but sadly while the roof pot can just be glimpsed, the back deck is unfortunately hidden by the angle of the shot so its no help in clearing this annoying anomaly up.
Anyway based on this my theory is that perhaps on Jagdtigers the Company commander's befehls vehicles only had the 2 aerials as they really only needed the standard one for vehicle to vehicle comms within their company, and had the second pot for talking to the Battalion Net and their Battalion commander. However as I am dong this commander's vehicle itself I've opted for a third one as per the Tiger IIs on his as he would also need to be on the next net up getting situational orders from OKH or the sector/army group which the other company commanders would not be privy to. So while there is no proof of this configuration (yet) thats my reasoning, along with the known Tiger II Befehls 3 aerial set-up;
So to wit, I added an Armorscale resin engine deck aerial pot and made a spare aerial tube from a length of rod as per the TII stowage arrangement in the pic above;
I'll push on today and try to knock over the last of the insides and might even break out the paints for it too if all goes well...