Got a few solid hours in today and have now virtually finished the interior building side of things - well, short of a few minor touches. Sadly she's pretty rough workmanship to get rapid progress done, so don't look too closely - but hopefully its busy enough overall to hide that awkward fact... But interesting to see how easy and quick it is to fill a void with some simple styrene sheet, strip and rod without resorting to a 100 buck resin set. So while by no means good enough for a comp level interior, its again perhaps way too much for just a "through the hatches" view too now that I sit back and look at it
But one thing leads to another and before you know it its here! Ah well no harm done...
Used virtually 3 full packs of Armorscale 128mm Ammo to fill the racks as while you get 6 AP and 6 HE projectiles in a pack you oddly only get 4 shell cases? I think it should perhaps be the other way rond if anything as the cases can also be used as spent ones too;
Used all 12 cases (from the 4 in each of the 3 packets) on the outer faces of the racks and just used Evergreen Tube behind them for bulking them out. Have no real idea on the purpose of the long cylindrical items in the 2 racks on this wall or the centre one for that matter? But have guessed flare pistol rounds and stick grenades respectively - but who knows?;
All projectiles and cases now in;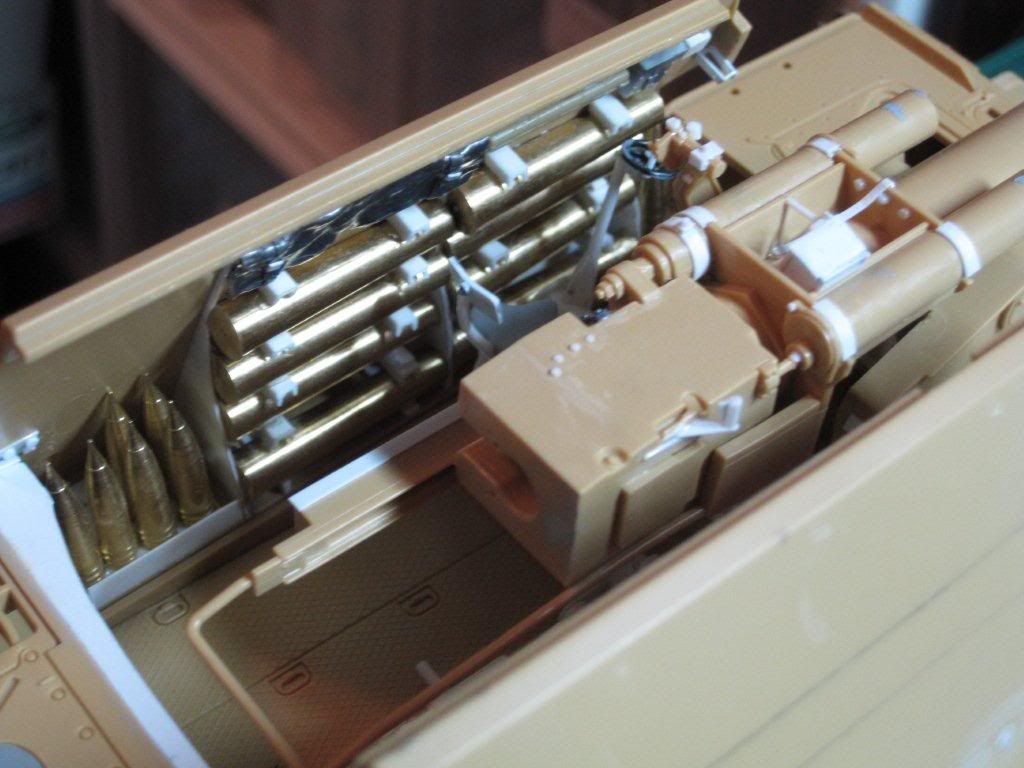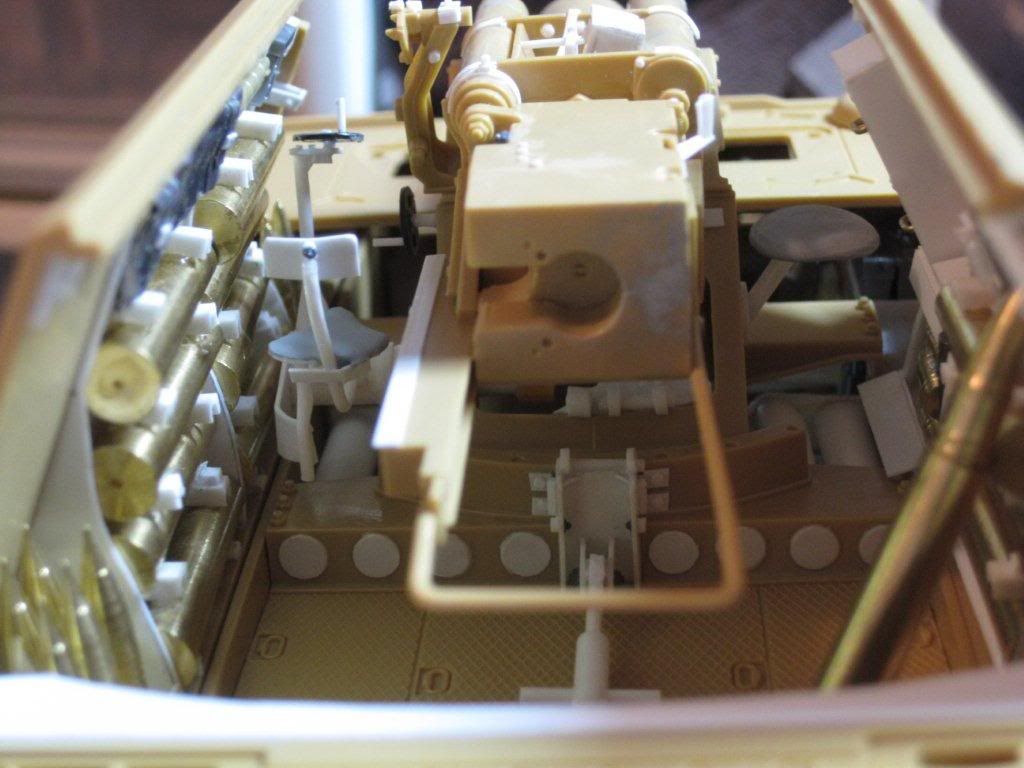 Starting to look the business through the back now;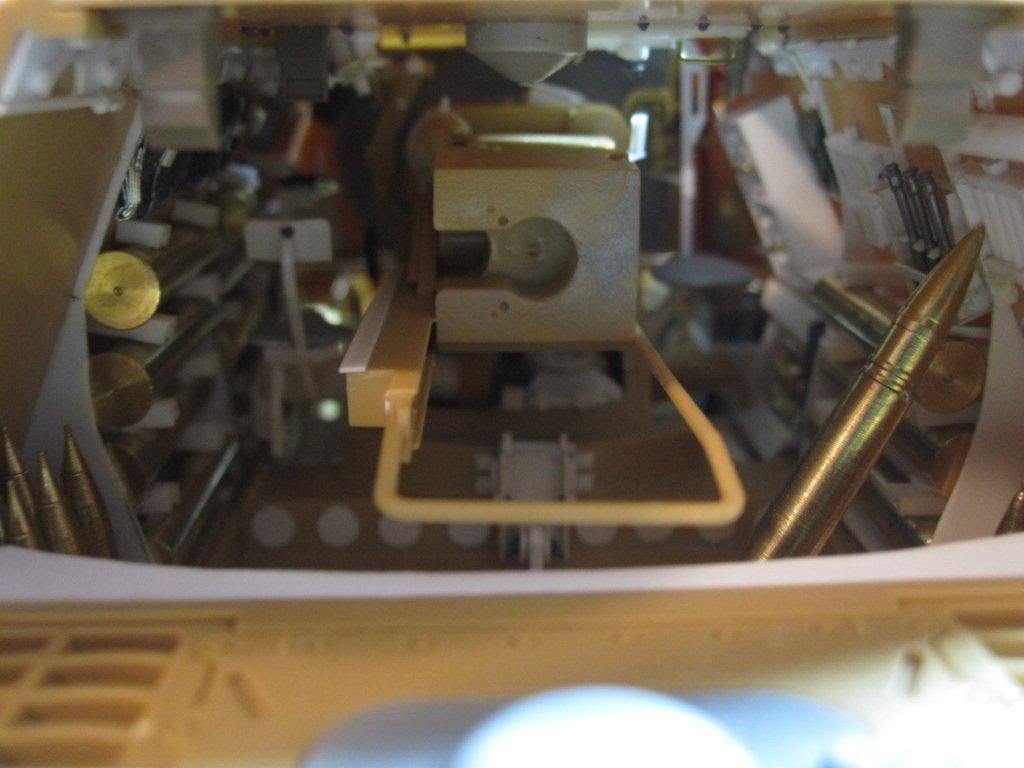 So some minor tweeks here and there to do then into the paint shop over the next few days...